WATERFORD WHISPERS has done it again.
On Saturday, the satirical news site posted an article about John Waters 'relocating to Uganda' in response to the marriage referendum result: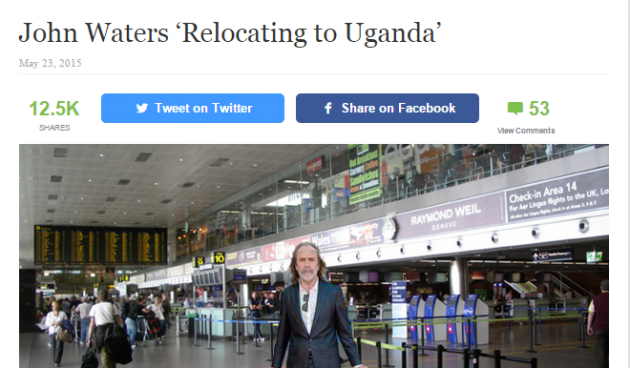 In the piece, Waters 'said' that he wanted to go somewhere where his work "will not be judged" and Uganda, where homosexuality is banned, is his "best option".
WWN 'reported' Waters had secured a column in a Ugandan state newspaper, and was taking an indefinite leave from Irish journalism:
With that, Mr Waters put away his passport and walked slowly to the departure gate, turning briefly with a smirk and flipping this reporter the bird.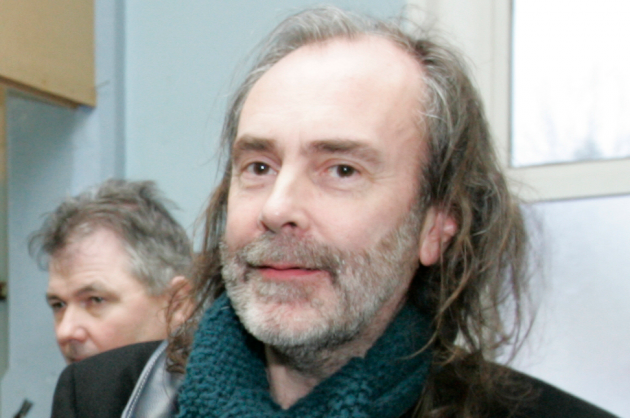 Photocall Ireland Photocall Ireland
Fairly obvious satire, right? But it seems the article was discovered by English-language Independent magazine in Uganda, which this morning has reported it as fact:

The Independent The Independent
The short Independent article uses the fake quotes from John Waters and adds this at the end:
John Waters will be attached to one of the Ugandan newspapers in a capacity that is yet to be announced.
It's not even the first time this month that an international news outlet has fallen for a Waterford Whispers story - earlier in May, a German news magazine reported on a fictional 'stampede' in the Dunboyne branch of Lidl.