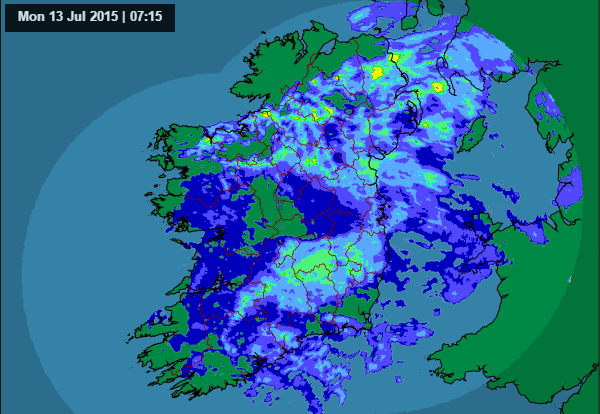 MANY PARTS OF the country woke to rain this morning.
Not exactly what you'd hope to open the curtains to on a Monday in July, but then again, this is Ireland.
After a fairly promising June, it looks like Ireland may have already experienced summer 2015. But, is this the norm? Are we suffering more than in previous years?
Met Eireann says 'get used to it'
Met Eireann (and telly's) Evelyn Cusack asked DailyEdge.ie:
Sure what do people expect? This is Ireland. We have a variable climate.
She also said that for the first 12 days of July the rainfall has actually been slightly below average in Dublin, while in Cork it's been twice the average (sorry Cork). The north west has seen 1.5 times the average, while the rest of the country has been pretty standard for the time of year.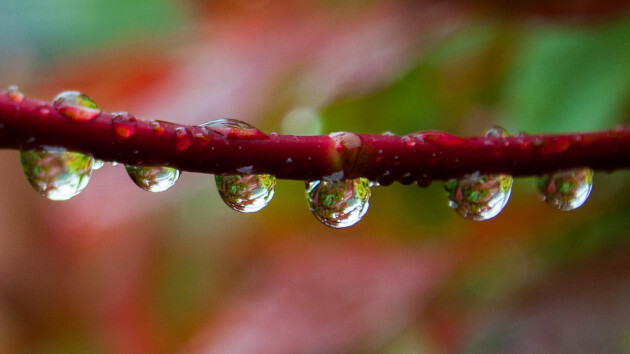 Bobby McKay, sry gettin behind wth comments Bobby McKay, sry gettin behind wth comments
Surely we've had better Julys than this?
Looking back at this particular day over the previous five years of Julys we can tell you at a glance that…
Sunday 13 July 2014: Mostly dry with patchy rain and drizzle. Highest max temperature 22.1ºC at Adare Manor. Lowest min temperature 10.1ºC at Ballina Golf Club.
Saturday 13 July 2013: Warm and sunny with some cloudy and thundery spots. Highest max temperature 29.9°C at Ballincurrig (Peafield). Lowest min temperature 10.9°C at Ballina G.C
Friday 13 July 2012: Band of rain moved slowly southeastwards during the day, giving showers of varying intensity. Highest max temperature 20.9°C at Glenties Hatchery. Lowest min temperature 6.0°C at Glenties Hatchery.
Wednesday 13 July 2011: Dry and sunny with light winds. Highest max temperature 23°C. Lowest min temperature 5°C.
Tuesday 13 July 2010: Showery rain and sunny spells. Highest max temperature 19°C. Lowest min temperature 10°C. 
All data via Met Eireann
In fact, a study published in the International Journal of Climatology which assessed 'how the cyclone climate of the British-Irish Isles might be changing' by looking at 142 years of weather found that Irish summers have actually always been quite stormy and wet (well, over the past 142 years at least). It also found that after a few decades of decent enough summers, Ireland's weather is going back to its roots, rain and storm-wise.
What about the rest of the month?
Evelyn Cusack says they can only forecast for the next ten days at most, and says it's going to be "quite mixed", laying the blame at the feet of a "run of Atlantic westerlies". Thanks a bunch Atlantic westerlies!