DROWNING UNDER THE weight of summer wedding invites?
Getting sick of having to choose between beef or salmon, or practicing your moves for Black Eyed Peas 'I've Gotta Feeling'?
Forget all that for now, and think about the joyous union that's about to take place between two people who are made for each other.
Here are some pieces of sage advice you can give them:
No kids or animals involved in the wedding
YouTube/DMpeiffer
Try not to think of marriage like this: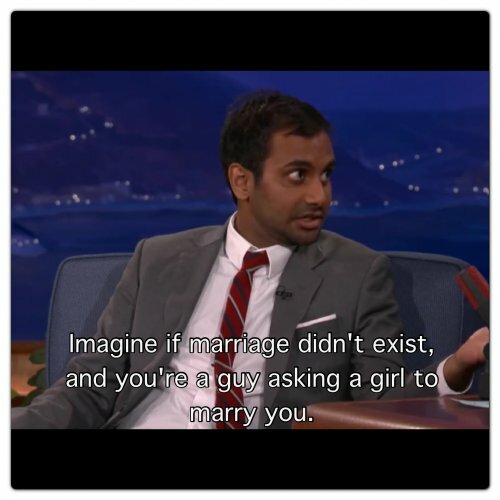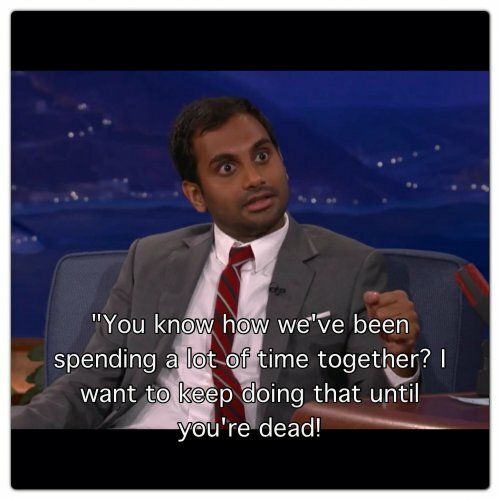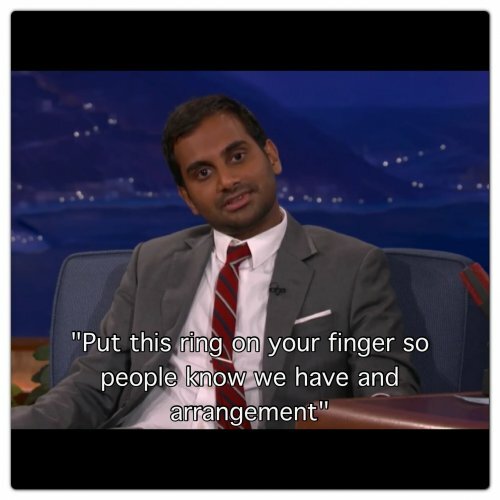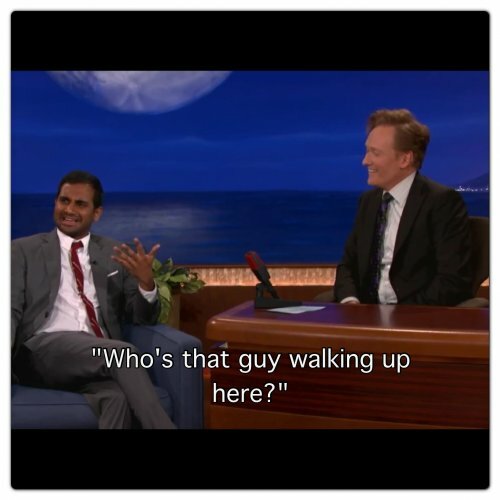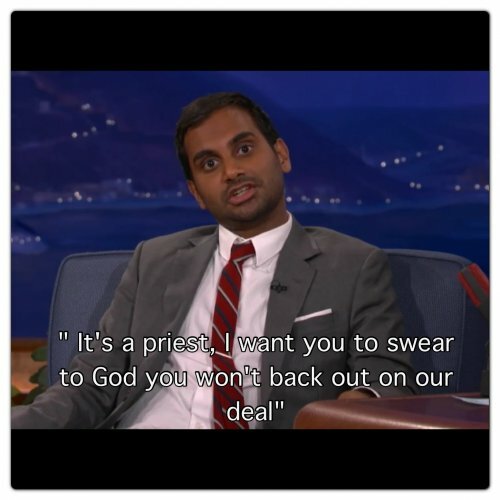 Aziz Ansari via Imgur
When your fiancé asks for your opinion on something wedding-related, this is your response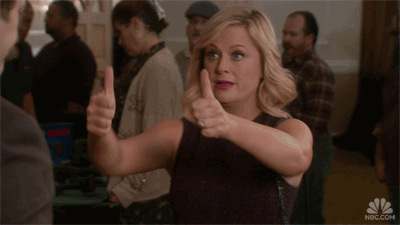 Take Jurassic Park themed pictures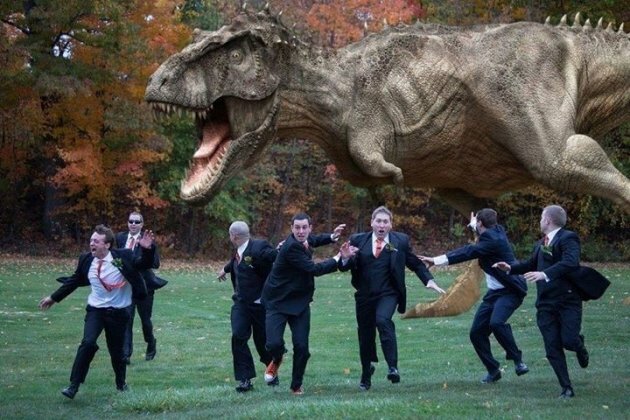 via Yorkshire Wedding Network/Facebook
Things you should release at your wedding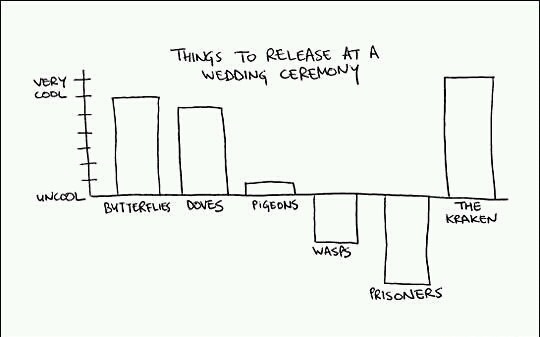 via Imgur
Get the ride, a lot
Accept that it might rain
And no amount of lobbing the Child of Prague into the garden is going to change that.
via Imgur
Grooms! Don't let your shoes out of your sight!
via Sodahead.com
Brides! Pack the runners!
DailyEdge.ie