LADIES AND GENTLEMEN, allow us to introduce to you the latest food craze to hit the United States of Deliciously Unhealthy Food (USDUF).
We give you, the Cronut.
Can't see the image? Try reloading the page. Via Imgur
As the name suggests, the Cronut is a hybrid of a crossaint and a donut.  What does that mean?  Layer upon layer of deliciousness, topped with tasty tasty icing of course.
This thing of beauty was introduced in New York City (the capital of the USDUF) recently and quickly became a must have food item.  On Friday the only bakery selling them sold out in 35 minutes.
Dominique Ansel is the man behind this magnificent creation, and he shared some of the Cronut madness via his Twitter account.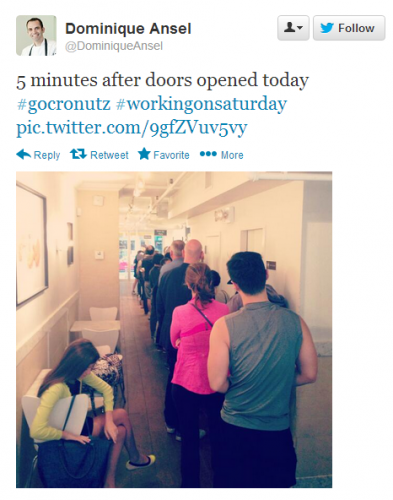 People are understandably very upset by the shortage.

Dominique has now trademarked the Cronut, meaning it's unlikely we'll be able to eat them here any time soon.  In the meantime he is cruelly tantalising our tastebuds with tweets like this.

AH HERE, COP ON DOMINIQUE, WOULD YA?
Fancy punishing yourself some more by looking at photos of this beautiful creation?  There's aleady an entire website dedicated to them.  Be warned though, your mouth will water.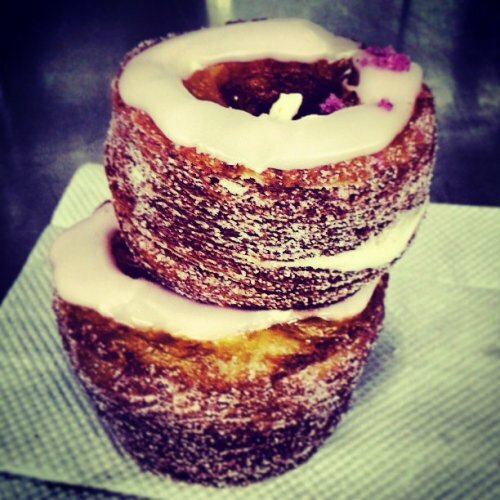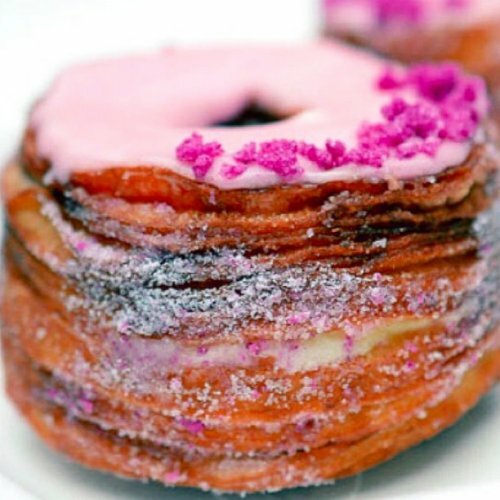 YouTube/kakup93
H/T to Jezebel.