OVER THE PAST week, you may have seen an image of a 'mega spice box' or a 'munchy box' doing the rounds on social media.
Be warned: it will make you feel very hungry.
So, what is it exactly?
The 'munchy box' is a Scottish delicacy that basically involves flinging an assortment of fast good into a box. Think chicken wings, chips, kebab meat, garlic bread and onion rings all served up together in a pizza box.
Like so.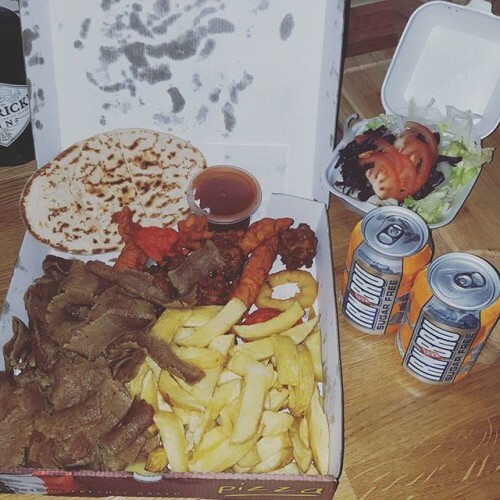 garthlandgrannies garthlandgrannies
Recently, however, Chinese takeaways across Scotland have started putting their own spin on the humble munchy box.
So what's in it?
Well, the munchy box for sale in this Glasgow takeaway contains 10 onion rings, 8 chicken balls, 6 ribs, 8 vegetable spring rolls, 8 large pieces of shredded chicken, fried rice, chips, sauce and a can for a measly £12.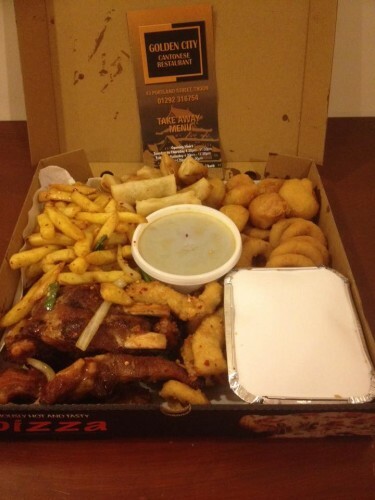 Golden City / Facebook Golden City / Facebook / Facebook
Just Eat Just Eat
The whole thing is such a big deal that it's actually making headlines in Scotland.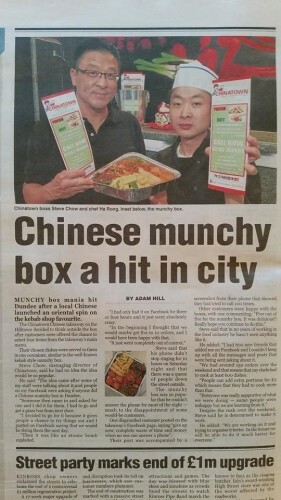 ChinaTown Dundee / Facebook ChinaTown Dundee / Facebook / Facebook
Such a big deal that takeaways can't keep up with demand.

Chinatown / Facebook Chinatown / Facebook / Facebook
And do you want to hear the good news? Munchy boxes seem to be available in Chinese takeaways across Dublin, too.
This is what's available in Scent@Home in Churchtown.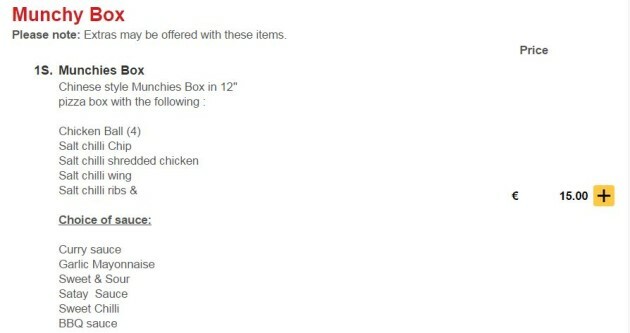 Just Eat Just Eat

Just Eat Just Eat
Meanwhile, New Land on Dublin's South Circular Road does a 'mega spice box' that's basically the same thing.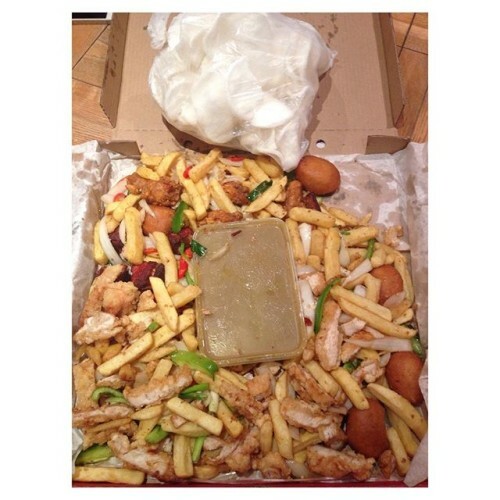 niamhy_xxx niamhy_xxx

Just Eat Just Eat
Ditto Pen Tower in Rialto.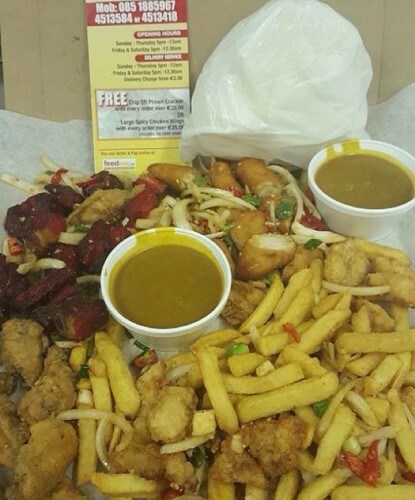 git_rankin git_rankin
And Eddie's Dynasty in Ballymun.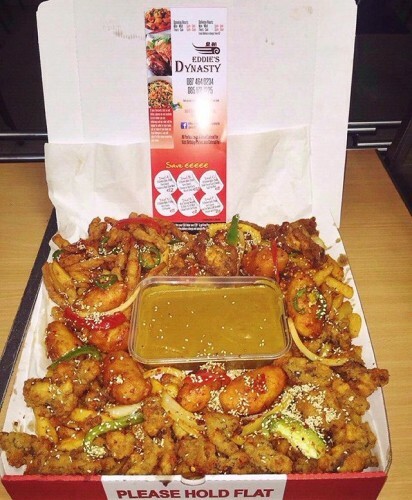 kellytreacy kellytreacy
You know what you're eating tonight.
Do you know of any other establishments across Ireland selling munchy boxes? Let us know in the comments.