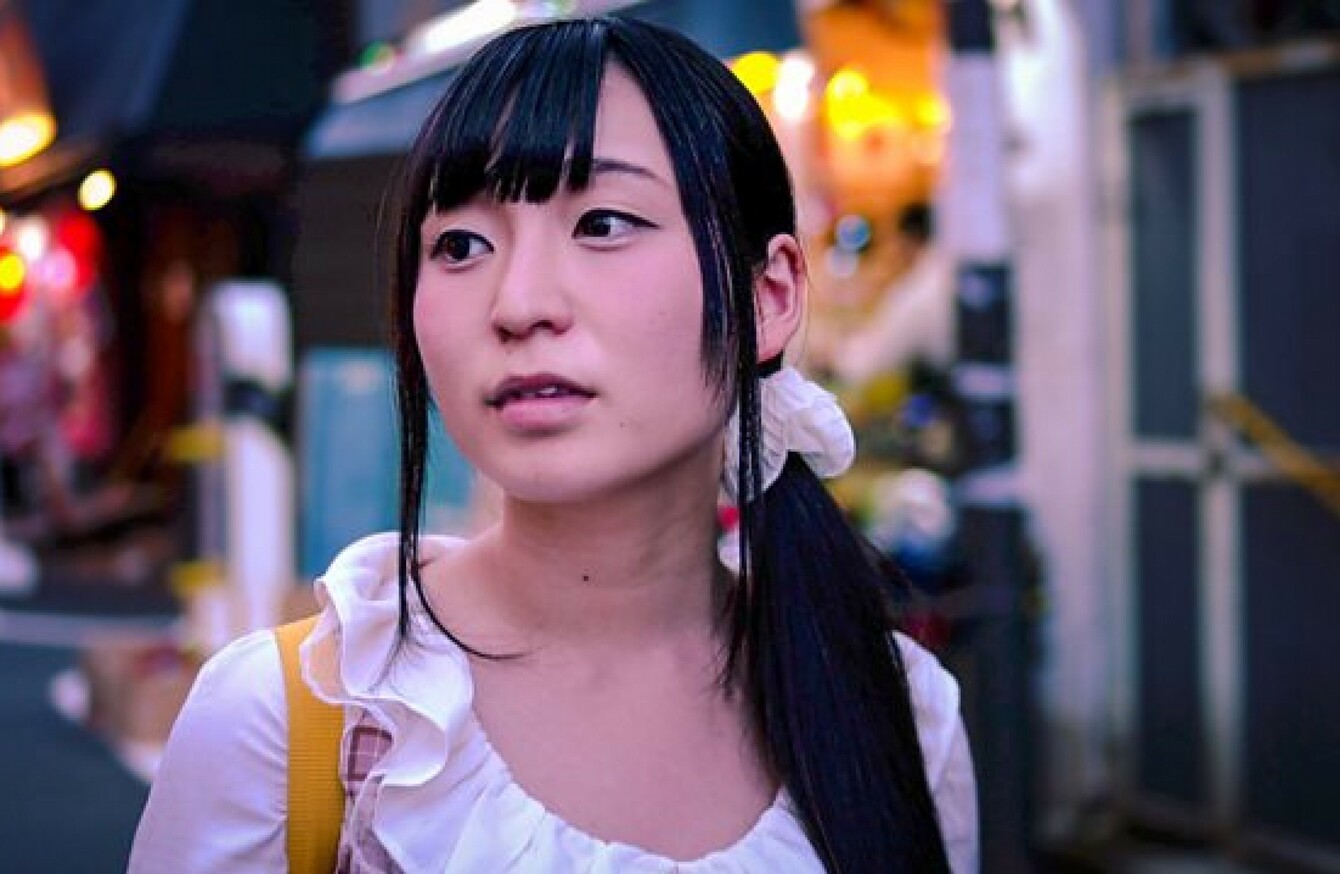 Image: BBC
Image: BBC
DailyEdge.ie rounds up the TV shows that you'll be tweeting about tonight and talking about tomorrow.
 Tokyo Girls (BBC4, 10pm)
This film gets to the heart of a cultural phenomenon driven by the obsession with young female sexuality. Rio, a bonafide Tokyo idol, talks about her life and pursuit of fame as well as the group of adult male superfans who devote their lives to following her.
The show looks at how men who have given up salaried jobs to pursue an interest in female idol culture are not unusual in Japan anymore, and that it's currently quite a mainstream interest. It also examines how these female idols are getting younger and younger.
Portrait of a Gallery (RTÉ One, 9.35pm)
This show will look at the reopening of Dublin's National Gallery for the first time since 2011 after a huge refurbishment. The refurbishment cost €30 million and was one of the largest refurbishment projects the state has ever undertaken. This documentary will provide unique access to the changes that the gallery has undergone and let us get a sneak peak at the curators who re-hang 650 paintings in advance of the gallery's reopening.
First Dates (Channel 4, 10pm)
33-year-old 'Deadly' (aka David) found fame in a UK Garage crew. He's confident on stage but shy with ladies. He's paired with a 27-year-old teaching assistant named Helen. Then rock fan Anthony, 64, meets a retired nurse called Barbara who is an amateur magician. Finally, 33-year-old Dad-of-two Graeme is on his first date since he sadly lost his wife. He's matched with 25-year-old social care worker Daniela.
Everybody's talking about… These two lads who stole a keg on Crimecall
Why didn't they just roll it? Either way, it's gas.
Or flick over for…
Veep (Sky Atlantic, 10.10pm) It's the final episode of the season for the political comedy and this week it sees Selina and the gang prepare for the long-awaited construction of her library. HBO have renewed it for another season, so it'll be back soon.
Perfect Stranger (TV3, 9pm) Halle Berry and Bruce Willis star in the 2007 neo-noir psychological thriller about a journalist assuming a number of identities to solve the murder of a friend.
One Born Every Minute (Channel 4, 9pm) The documentary series in its tenth series looks at the drama and emotions that come with working in a maternity unit.
World's Most Extraordinary Homes (BBC Two, 7pm) Tonight's episode focuses on homes built in mountain locations around the world, from a home in Santa Monica built from parts of a Boeing 747 to a camouflaged home in New Zealand.
Horizon: 10 Things You Need to Know About the Future (BBC2, 11.15pm) A look at the issues that will change the way we live our lives in the future. Will cancer be cured? Could we live forever? Will we ditch fossil fuels? These and many other questions are examined.
DailyEdge is on Snapchat! Tap the button below to add!