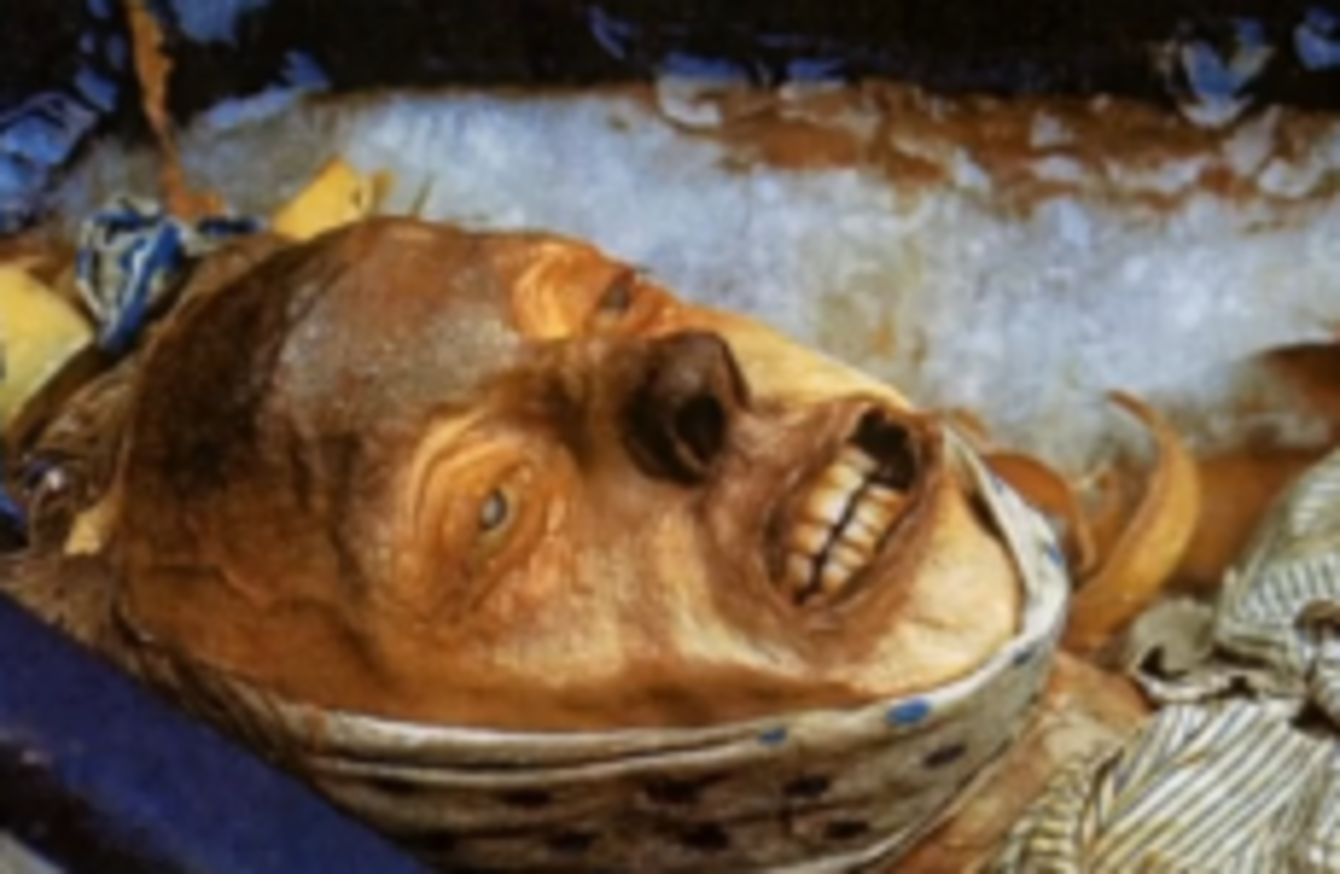 The Hunt for the Arctic Ghost Ship. Channel 4, 9pm
Image: Channel 4
The Hunt for the Arctic Ghost Ship. Channel 4, 9pm
Image: Channel 4
Every lunchtime, DailyEdge.ie rounds up the TV shows that you'll be tweeting about tonight and talking about tomorrow.
Hunt for the Arctic Ghost Ship (Channel 4, 9pm) 
The HMS Erebus disappeared in 1845 with 129 men aboard as they endeavored to conquer the Northwest Passage. This Channel 4 documentary features footage from a 2014 Canadian expedition to uncover one of the ships, as well as recreations of what the 1845 plight of the ship might have been like.
The Town The Travellers Took Over (TV3, 9pm) 
Journalist Paul Connolly spent six months in Rathkeale in Co Limerick, a town dominated by the travelling community for many years.
New Tricks (BBC 1, 9pm) 
A new series of the cold case drama sees the first part of a two parter on our screens tonight. This series opener will mark the exit of Dennis Waterman (the only original remaining New Tricks cast member) as we find out if his past is murkier than we might have ever thought.
Everyone's talking about… #Downton Abbey
We're on the cusp of the last series of Downton. They've started filming. The Christmas special looms (even though it's only August).
TV Guide has done a handy list of things we already know before we bid farewell. Meanwhile some of the Downton cast and creators took part in a Television Critics Association panel in the US at the weekend and we learned that there is no script or plan yet for a film, and we learned what the cast will miss (wearing the nice clothes – Lady Mary, not having to wear the manky clothes – Anna).
Or switch over for…
What's Another Year: The Life and Times of Shay Healy (RTÉ One, 9.35pm) A look back on a long life in showbiz

The Three Day Nanny (Ch 4, 8pm) Can an expert nanny sort out a troublesome three year old in three days?
Are Our Kids Tough Enough? (BBC 2, 9pm) Teachers from China take over a school in the UK to see if it could work
Angela Scanlon: Full Frontal (RTÉ 2, 9pm) Another look at this invesigation into Irish people and their bodies