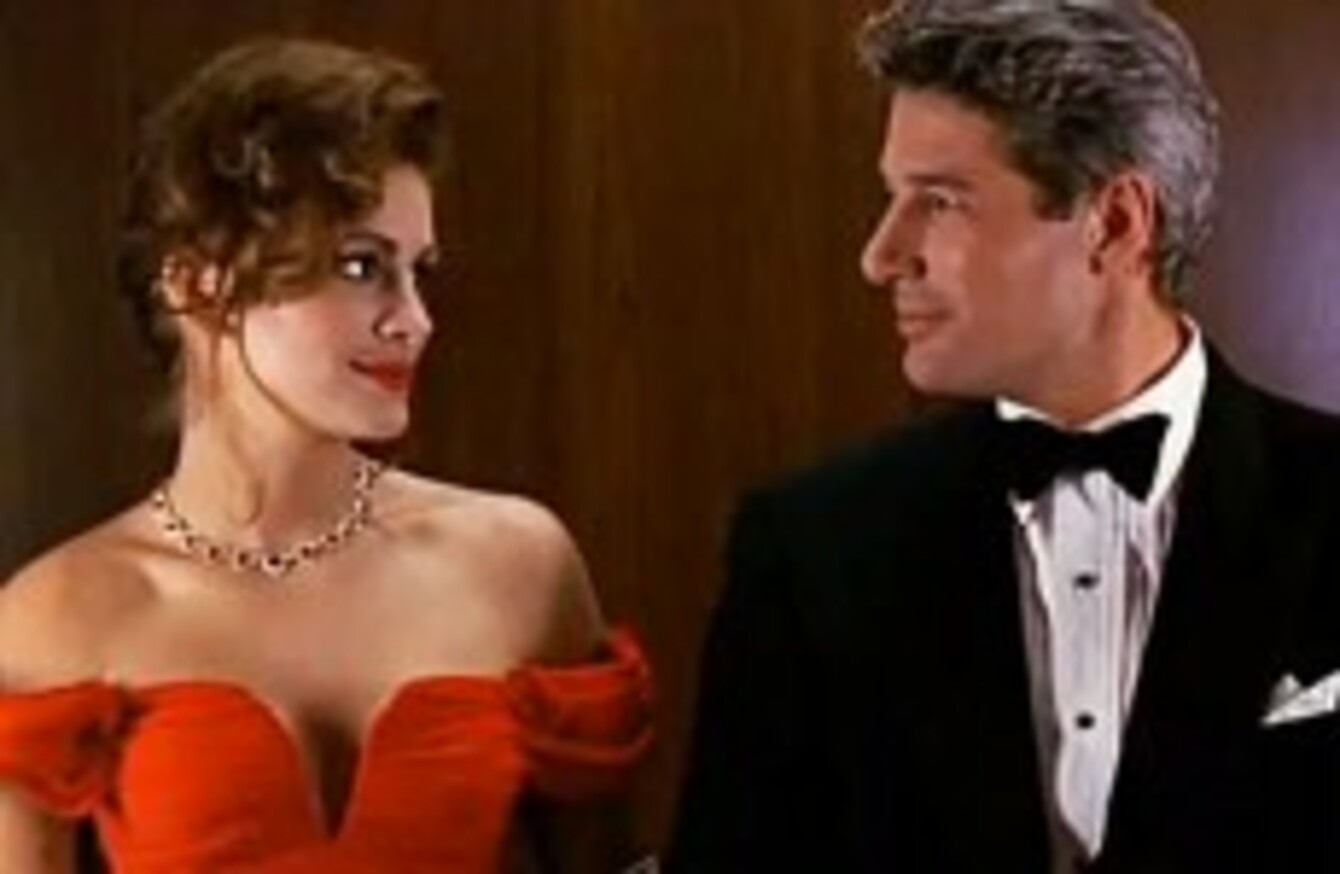 Woah, woah, pretty woman.
Woah, woah, pretty woman.
Every lunchtime, DailyEdge.ie rounds up the TV shows that you'll be tweeting about tonight and talking about tomorrow.
Pretty Woman (RTÉ One, 9.30pm)
There's some kind of law that if Pretty Woman is on TV, you must watch it, right? Thought so. Richard Gere stars as a lonely millionaire and Julia Roberts is the girl he pays to keep him company. #BigMistakeHuge
War of the Three Kings (BBC TWo, 9.45pm)
A two party documentary drama which tells the story of the invasion of Ireland by Robert the Bruce in the 14th century. War of The Three Kings is narrated by actor Brian Cox and features Clive Russell as Robert and Douglas Russell as his brother Edward. #WarOfTheThreeKings 
Zero Dark Thirty (Channel 4, 9pm) 
Pre-Jurassic World and Guardians of the Galaxy Chris Pratt appears alongside Jessica Chastain and Jason Clarke in this film about the hunt for Osama Bin Laden. Directed by The Hurt Locker's Kathryn Bigelow, it was nominated for five Academy Awards. #ZeroDarkThirty 
Everybody's talking about… #TopGear
Amazon head honcho Jeff Bezos has called Top Gear 'expensive but worth it'.
Amazon has signed up Jeremy Clarkson, James May and Richard Hammond for three seasons after the BBC was forced to say goodbye to Top Gear after one hames too many.
Bezos has told The Sunday Telegraph that producing the show will be "very very expensive" but says that he feels it will be a worldwide hit.
Amazon has already found success with the likes of Transparent, while it also bought the US rights to the hit Channel 4 comedy Catastrophe which stars Irish actress and comic Sharon Horgan.
Or switch over for…
The Gleneagle (RTÉ One, 8.30pm) Behind the scenes at the Killarney hotel
Father Ted (RTÉ One, 9pm) It's five-a-side football time on Craggy Island 
The Bourne Ultimatum (TV3, 9pm) Matt Damon stars in the third Bourne film
The Sunday Game (RTÉ Two, 9.30pm) Des Cahill and co with a look back at the day's hurling