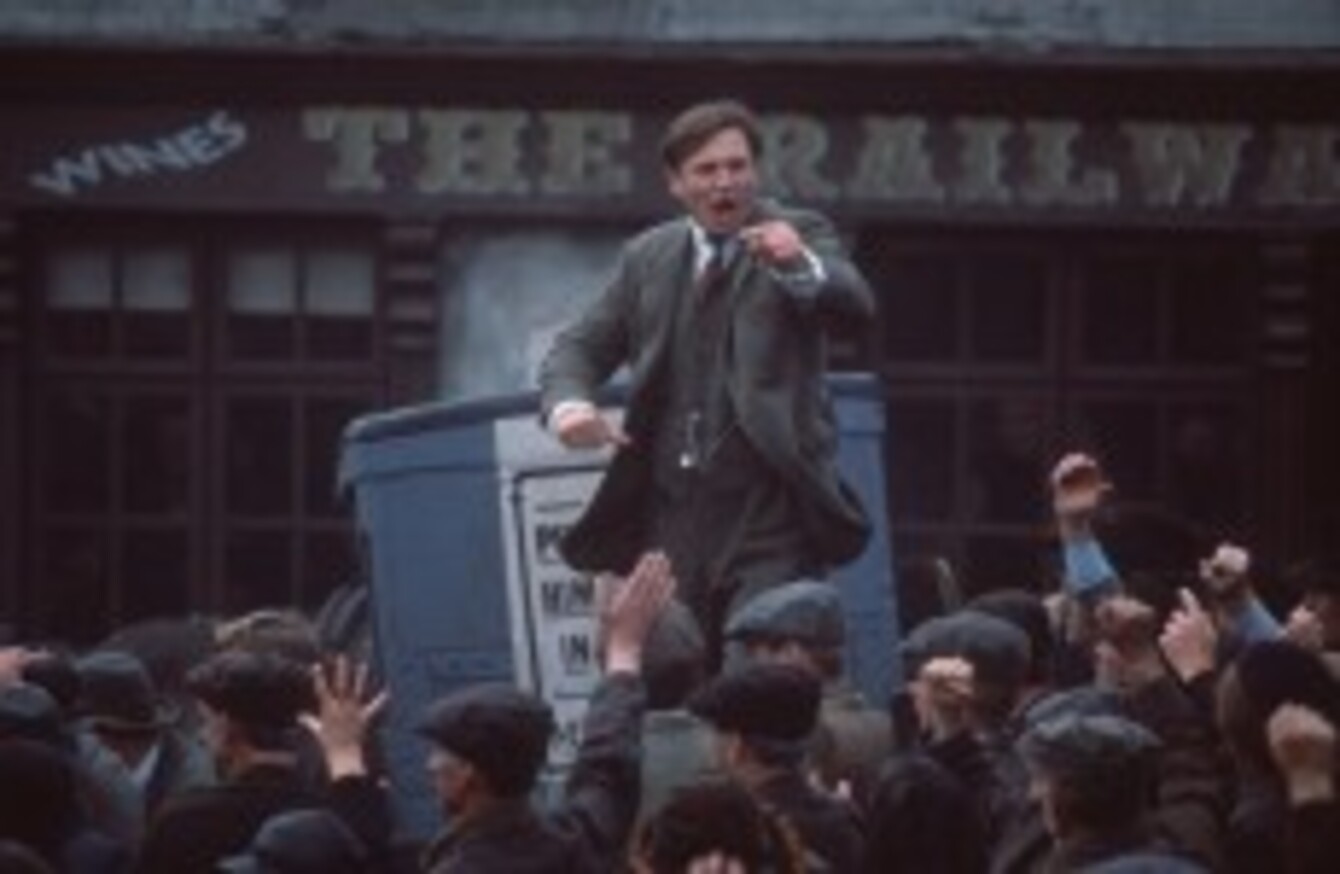 Michael Collins, RTÉ One, 9.30pm
Image: RTE
Michael Collins, RTÉ One, 9.30pm
Image: RTE
Every lunchtime, DailyEdge.ie rounds up the TV shows that you'll be tweeting about tonight and talking about tomorrow.
Michael Collins (RTÉ One, 9.30pm) 
Liam Neeson plays the Big Fella and Julia Roberts tries to do The Accent in this 1996 Neil Jordan hit about the Irish revolutionary. #Michael Collins 
This is England '90 (Channel 4, 9pm) 
This is Shane Meadow's third spin off from his 2006 film This is England. That film was set in 1983 but this latest follow up takes us into the 90s, rave culture and the World Cup. #ThisIsEngland90
An Inspector Calls (BBC 1, 8.30pm) 
Adaptation of JB Priestley's play directed by Dublin's Aisling Walsh. A detective arrives in a town where a young woman has taken her own life. #AnInspectorCalls 
Everybody's talking about…. #This Is England
As the eagerly anticipated series returns this evening, The Guardian has speculated what future episodes of the show could hold in store.
This is England 2000, for example:
Woody, terminally disappointed by the special episode of Blackadder shown at the Millenium Dome, weeps alone in a bath. Elsewhere: Shaun, terrified of the impact that the Millenium bug might have on his fledging cybergoth e-shop, ceremoniously throws his Dell desktop two-handed into the sea.
Or switch over for…
The Dish (UTV Ireland 10pm) Sam Neill stars in this film about what happens when NASA entered a small Australian town in 1969
The Place Beyond The Pines (Channel 4, 11.30) Bradley Cooper, Ryan Gosling and Eva Mendes. Need we say more?
Pairc Life: Reality Bites (RTÉ 2, 8.30) A look at this year's All Ireland Championship and the state of the modern game
Cogar: Iobairt an Iascaire (TG4, 9.30) Following the crew of a fishing trawler for ten days