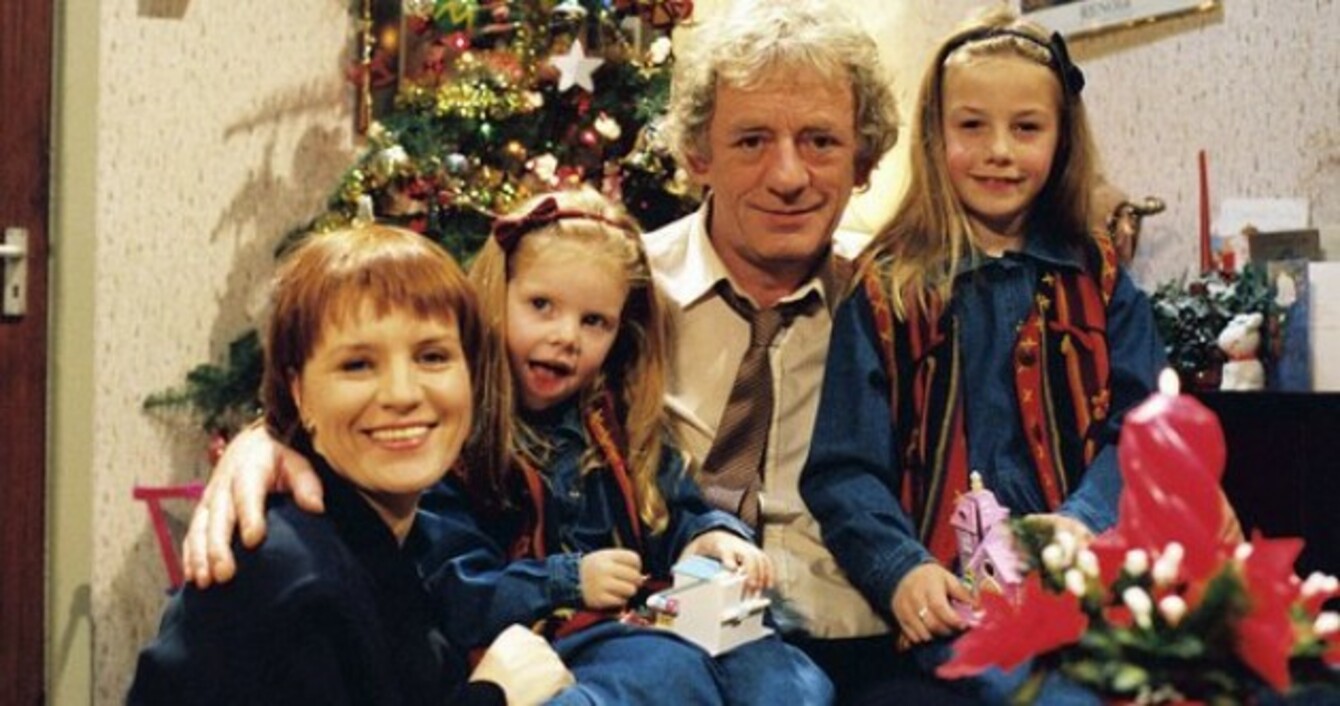 Every lunchtime, DailyEdge.ie rounds up the TV shows that you'll be tweeting about tonight and talking about tomorrow.
Well Holy God It's Glenroe (RTÉ One, 9.30pm) 
No, you're not seeing things and no you don't have to go to school tomorrow. Well Holy God It's Glenroe is a celebration of the soap that caressed everyone's Sunday night fear for 20 years. Former cast members Biddy, Mary and Dick all contribute.
8 Out Of 10 Cats Does Countdown Christmas Special (Channel 4, 10.10pm) 
There's a lot to digest in the title of this show, we'll grant you that. This year's 8 out of 10 Cats Does Countdown festive addition features our own (well, he's Irish like, we don't actually own the deeds to him or anything) David O'Doherty, Katherine Ryan and Johnny Vegas.
Iron Man 2 (RTÉ 2, 8.45pm)
The sequel (duh) to Iron Man. It sees Tony Stark facing pressure from all sides to relinquish his technology while also fighting the evil Russian scientist Ivan Vanko. Interesting sidenote: Mr Jennifer Aniston (and cousin to Louis) Justin Theroux wrote the script.
Everybody's talking about… #TopGear 
Chris Evans has announced he's giving up TFI Friday to be the new Jeremy Clarkson.
According to The Guardian there are no plans for TFI to return again after its 10 show revival. Evans will be the new face of Top Gear alongside Sabine Schmitz, Chris Harris and David Coulthard next May.
Or switch over for…
Notes on a Scandal (RTÉ One, 11.25) Cate Blanchett and Judi Dench doing what they do best

Deep Impact (BBC 2, 6.10pm) You're either in Camp Armageddon or Camp Deep Impact, asteroid move-wise
Van Morrison – Up On Cyprus Avenue (BBC2, 9pm) Highlights from his 70th birthday celebrations in Belfast
U2: Innocence and Experience Live in Paris (BBC 2, 10pm) If Van isn't enough for you, U2 are on straight afterwards
Also, if you're reading this in time, there are some treats in store this afternoon: