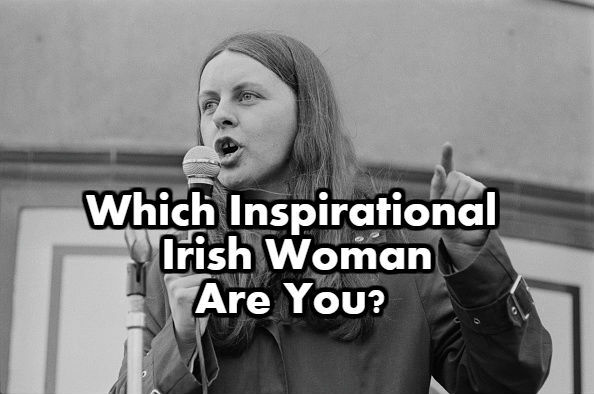 1. If you had a time machine, what era of Irish history would you most like to visit?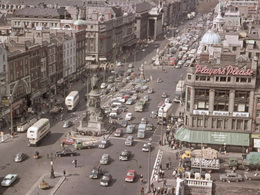 Dublin City Council
The 70s or 80s.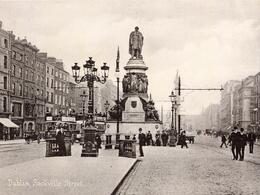 South Dublin Libraries
The early 20th century.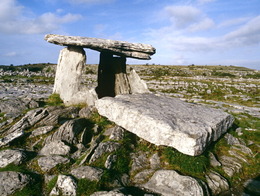 Getty Images
Way earlier than either of those dates.


2. Do you think that violence is ever the answer?
Getty Images
Yes. It's the only response to structural violence.
No, there's always a peaceful way to achieve your goals.


3. Do you want the six counties back?
Wiki
Not really/I don't really think about it much


4. What do you think the most important women's issue is?
Getty Images
Repealing the 8th Amendment
Improving the living conditions of working class women.
They are all part of the same struggle.


5. What's the extent of your involvement with activism?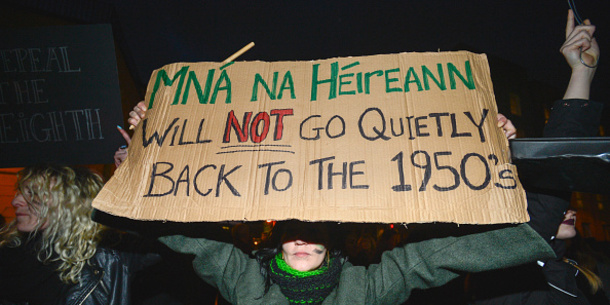 Getty Images
I donate money to charities every once in a while.
I'll go to every march that I can.
I volunteer with groups and charities that I think are important.
I organise events/have set up a group or charity to deal with issues I find important.


6. What are your general feelings about Kim Kardashian?
Getty Images
I hate her! She's an airhead. She makes women look bad.
I really don't mind her. I have some criticism of her, but it's definitely nothing to do with her appearance or perceived intelligence.
I love her. It's amazing how someone tried to destroy her life with a sex tape and she managed to turn it around into a multi million dollar empire for her family.


7. Tea or coffee?
Getty Images Answer all the questions to see your result!
Getty Images
You scored out of !
Bernadette McAliskey
Known best as Bernadette Devlin, this woman had an instrumental role in the civil rights movement up north. At 21 years of age, she became the youngest ever MP in Westminster (her record was broken by 20-year-old Mhairi Black in 2015). Bernadette doesn't take any shit at all. She witnessed Bloody Sunday with her own eyes and slapped Home Secretary Reginald Maudling in the face when he said that the paratroopers opened fire on unarmed citizens as an act of 'self-defence'. When she was 37 years old, Bernadette was shot 14 times in front of her children, but survived and refused to be silenced. 70-year-old Bernadette is still involved in activism, and recently spoke at the Abortion Rights Campaign March for Choice.
Mary Robinson
You scored out of !
Mary Robinson
The first female President of Ireland, Mary Robinson had already established herself as an academic and a senator before taking office. In 1971, Robinson attempted to introduce the very first bill proposing to liberalise the law on contraception. In her time as senator, she continued to campaign for the legalisation of contraception and the removal of a law that forced married women to resign from the civil service. She also fought for the right for women to sit in on juries. As President of Ireland, Mary eventually legalised contraception and decriminalised homosexuality. She used her position to campaign against racism and to promote more humane migration policies.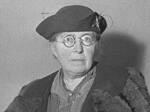 Pinterest
You scored out of !
Hanna Sheehy-Skeffington
Irish suffragette and nationalist Hanna Sheehy-Skeffington was a founding member of the Irish Women Worker's Union and was an opponent of British Imperialism. Sheehy-Skeffington was also a founding member of the Irish Women's Franchise League, who were a fought for women's inclusion in the voting process and became one of the biggest suffrage groups of the 20th century. Her involvement in feminist activism led to her losing her job and also resulted in her being arrested several times. The most notable of her arrests was when she smashed the glass windows of Dublin Castle in 1912, alongside seven other women.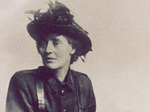 Wiki
You scored out of !
Constance Markievicz
Constance Markievicz was a dedicated Irish republican who took part in the Easter Rising in 1916. The Brits sentenced her to death, but because she was a female, they refused to go through with her execution. Her response? "I wish you lot had the decency to kill me."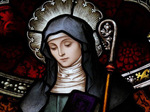 Wiki
You scored out of !
St. Brigid
What Alive O! didn't tell you about this famous Kildare woman, is that she was one of the first people to perform an abortion in Ireland. One of the miracles performed by St. Brigid was making an unwanted pregnancy vanish.
DailyEdge is on Instagram!