LEGENDARY MUSICIAN NEIL Young has issued a ferocious smackdown to Bono via the medium of Twitter.
"Who's Bono?" he responded while taking part in a Q & A session with fans under the hashtag #AskNeil.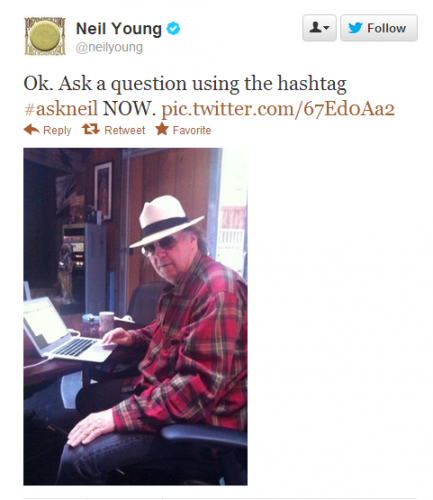 There he is, ready to go. He's an Apple fan by the looks of things.
One fan asked a question about a band that both he and the U2 frontman has expressed their admiration for in the past.

To which Neil Young replied:

OUCH NEIL YOUNG, OUCH!
We can, of course, assume he was being flippant, with the rest of his answers being similarly brief.
Exhibit A: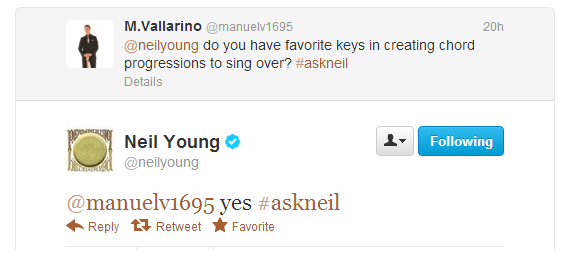 We've had a look at can't find any evidence of any specific beef between Bono and Neil, but there is evidence that the latter was doing a lot of joking around, so Bono can probably rest easy.
Exhibit B: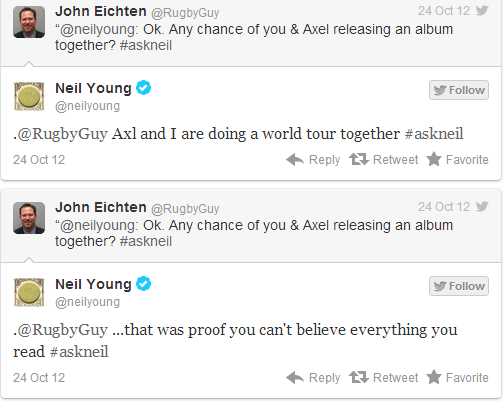 For the record, this is Foster the People:
YouTube/FosterThePeopleVEVO