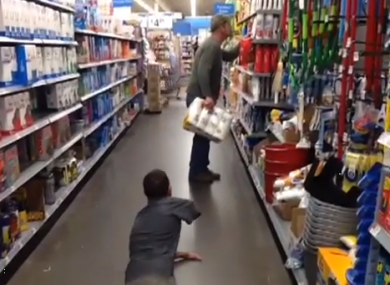 TEENAGER NICK Santonastasso describes himself as "just a kid with a dream to change the world".
He's been inspiring others for years after being born with Hanhart syndrome, a rare genetic disorder that caused his body to develop with no legs, one arm and one single finger.
Back in 2008, Nick hit headlines aged 12 when videos emerged of him playing football, doing skateboard tricks and playing the drums. "Nick is a hero to us," his parents told Today.
Now in his late teens, Nick is still making waves. He's using his own unique body shape to perform probably the most terrifying zombie prank you can imagine:
In zombie makeup, he announces the prank… then strikes.
Source: VINE GENERATION
And he's not afraid to be beaten with a broom handle:
Source: VINE GENERATION
You can see more from Nick on Vine here.
via Reddit