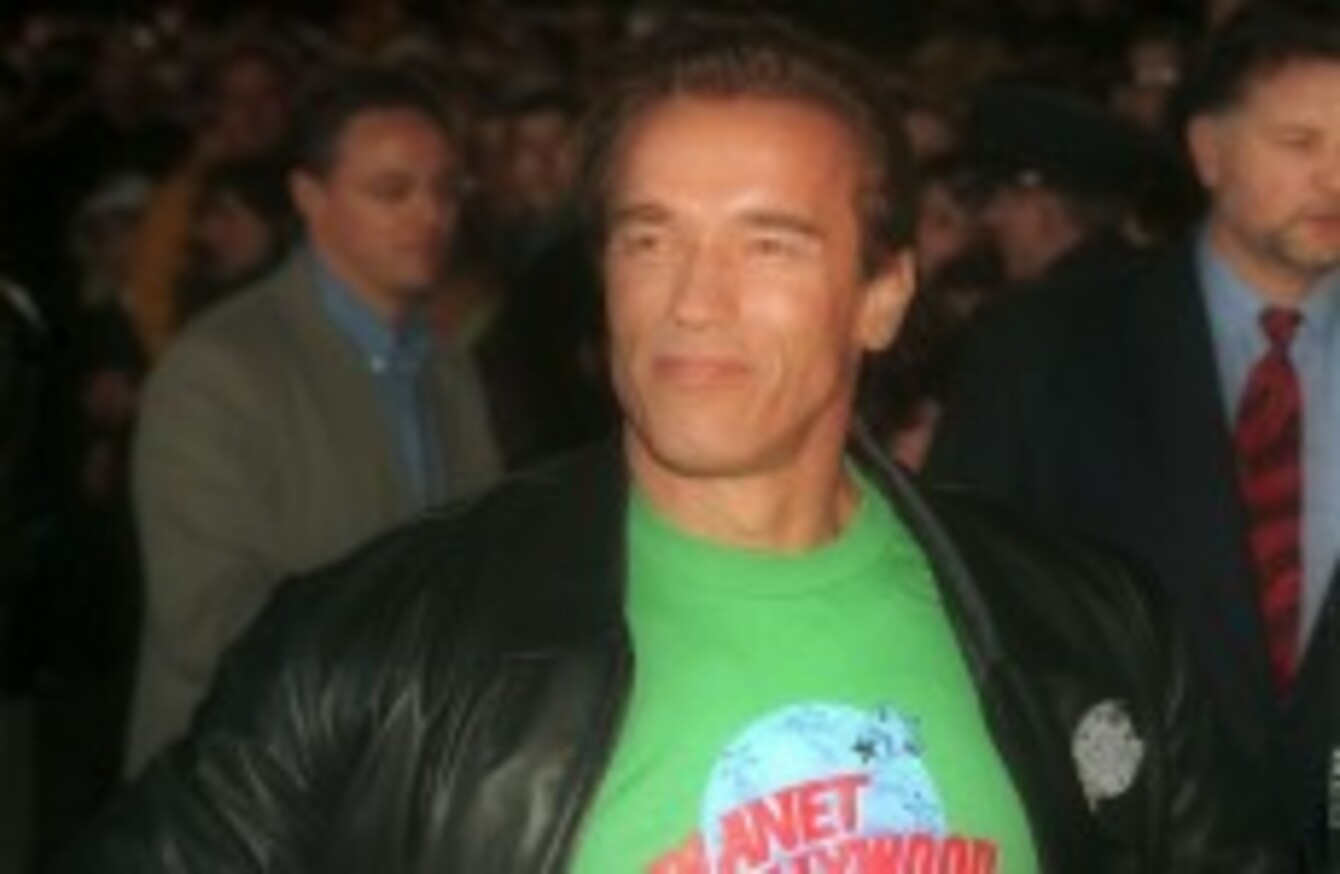 Image: Leon Farrell/Photocall Ireland
Image: Leon Farrell/Photocall Ireland
YOU MAY HAVE spotted in The Dredge earlier that Victoria Beckham has bought a London Spar shop.
Sadly, Victoria is not going to be flogging chicken rolls and discounted bottles of wine but expanding the offices for her fashion brand.
Still, the idea of Victoria Beckham owning an restaurant (of sorts) is a terrific visual and plenty of famous folks have opened their own eateries.
Here is a somewhat surprising list of the celebrities who've opened their own restaurants.
1. Justin Timberlake
If you're wondering why it took Justin six years to release an album, turns out it wasn't just movies that were keeping him busy.
Justin co-owns an Memphis style BBQ joint called Southern Hospitality that's been open for a couple of years in New York and recently announced plans to expand to 30 units over the next five years.
You can see the menu here. It's lots of ribs, beef and other delicious sounding things.
If you get a takeaway, does this Justin and Timbaland song play?
TimbalandVevo / YouTube
2. Britney Spears
We may still harbour dreams of having Britney and Justin reunite (sigh) but they certainly won't be working on any restaurants together.
Britney opened a restaurant in 2002 called Nyla in New York, the name a composite of it's location and Britney's home town of Louisiana.
Sadly it was a flop from the off including scathing reviews from food critics.
Six months after it opened Britney severed all ties with the doomed eatery.
She did look delighted on the opening night at least
JOHN MARSHALL MANTEL/AP/Press Association Images
3. Robert De Niro
If you were Robert De Niro you'd be pretty happy with your numerous acting achievements but this acting legend also has a sideline in restaurants.
De Niro has long been involved with his own hotels and the Tribeca Film Festival but has a hand in eateries including the Tribeca Grill in New York.
De Niro is also an investor in the Nobu food chain which has locations in Hong Kong, Vegas, Australia, Dubai, London, Moscow and Budapest to name just a few.
We're surprised he even has time to watch a bit of telly in the evening, never mind keep acting, with that many chains going on. Mental.
Theron Kirkman/AP/Press Association Images
4. Eva Longoria
She may no longer be a Desperate Housewive but Eva can still keep herself busy with Hollywood eatery Beso which opened in 2009 and her latest venture She which opened last month in Las Vegas.
The Beso website says it's a "desired location for a romantic, eclectic, contemporary dining experience" but we're more interested in the fact that Eva launched her fragrance there once and Teri Hatcher made this face:
Tammie Arroyo/AFF/EMPICS Entertainment
5. Jamie Heaslip
Not content with being a rugby star Jamie Heaslip teamed up with pop-up restaurant king Joe Macken to open Bear last year.
Bear describes itself as an "old school grill" and has a cult following.
Whether or not Jamie turns up while you wait for your steak isn't guaranteed but here's hoping
PicturesRedCarpet / YouTube
6. Arnold Schwarzenegger, Sylvester Stallone & Co.
LEON FARRELL/PHOTOCALL
Remember Planet Hollywood? It's still going but caused plenty of fuss when it came to Dublin.
It was basically serving you generic fast food but surrounded by lots of amazing Hollywood props.
You were eating junk food in a pop culture museum and it was kind of brilliant.
Arnold Schwarzenegger, Sylvester Stallone, Bruce Willis and Demi Moore all invested in the chain and many of them visited the (now closed) Dublin location.
Arnold and Sly turned up at the launch and Bruce Willis even performed with his band.
His. Band.
Graham Hughes/Photocall Ireland
7. Naomi Campbell, Elle Macpherson, Claudia Schiffer and Christy Turlington
Malcolm Clarke/EMPICS Entertainment
Not to be outdone by those pesky Hollywood actors, some of the biggest supermodels of the 90s decided to throw their muscle behind the fashion branded restaurant chain Fashion Cafe in 1995.
Unsurprisingly, having a rake of very tall and very thing ladies try to convince people to eat junk food while staring at couture gowns didn't make for a sustainable business plan and the chain shut in 1998.
Mind you, this video from the launch is priceless for how Naomi Campbell is basically getting a pedicure while sounding a bit bored discussing her new venture.
Zipamirda / YouTube
8. Richard Gere
Did you know that Richard Gere and his wife own a boutique hotel in the small town of Bedford, New York?
The Bedford Post has been in the town for hundreds of years and the pair renovated it last year including opening a new restaurant.
We are seriously tempted to fly over and visit but only if we can be guaranteed props from Pretty Woman and An Office and a Gentleman are prominently displayed.
Or you could just bring a lady friend and a necklace along and recreate this:
George Miskovski / YouTube
9. Mark and Donnie Wahlberg
If you like burgers and / or the work of any Wahlberg brother than you will likely enjoy Wahlburgers, their Boston burger bar.
Their brother Paul is a chef and Mark and Donnie have invested in the business.
Aside from having a truly puntastic name, apparently Mark is flexing his producer muscle (He also produced Entourage and Boardwalk Empire) and is filming a reality show about the goings on at Wahlburgers (still not over that name to be honest).
We hope there's an extended sequence where all the Wahlberg brothers dance to this hit from Donnie's New Kid on the Block days.
NewKidsVevo / YouTube
10. Steven Spielberg
Image via home.earthlink.net
Aside from directing some of the most iconic films ever, Steven Spielberg tried his hand at opening a restaurant in 1994.
Dive! served up sub sandwiches but also took the theme restaurant idea to new heights,
The front of the restaurant had a giant submarine attached to it and every half hour the patrons would be "submerged" with the staff and video screens around the store pretending they were underwater.
There were also working periscopes that you could use to look at the shops outside and /or fellow patrons. Amazing.
Dive! also opened in Las Vegas but a few years later but premises had closed down.
We absolutely would visit one if they ever decide to revive it in Dublin. Sort it out Steven.