IT'S THAT TIME of year again when people are heading off to sunnier climes, but have to go through the rigmarole of catching a flight.
Here are the 13 people you are sure to meet at some stage on your travels.
If you're unlucky enough you'll meet them all on the one trip…
1. The people who come unprepared
Oh yes sir, why don't you wait until you've reached the top of the security queue to remove your belt, watch, change from your pocket and liquids from you bag.
Oh, and be sure to forget that you're wearing an ankle bracelet or some other innocuous object to titillate to metal detectors.
That will really endear you to your fellow travellers.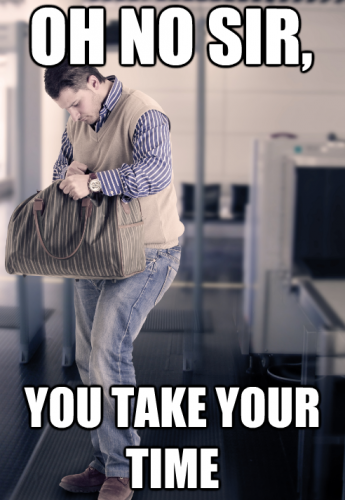 via Shutterstock.com
2. The people with the packed lunch
They're only annoying because they make you feel bad about forking over €23 for a sausage and a questionable fried egg, or €32 for a mozzarella 'panini'.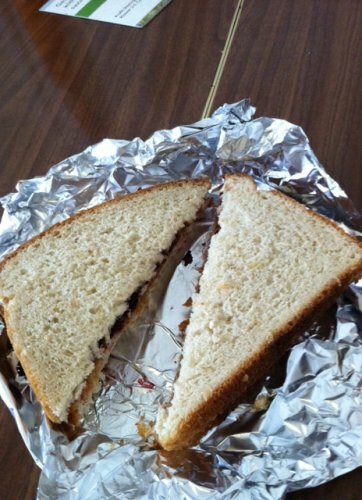 3. The slow movers
GET OUT OF THE WAY! CAN'T YOU SEE HOW BUSY AND IMPORTANT* WE ARE?
*Need to get to the duty free before catching a flight in an hour for a hen party in Cardiff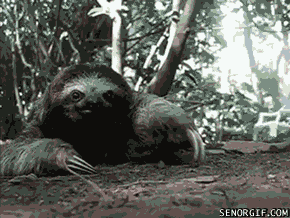 4. The first people to queue
Not only is their resolve to be admired, but they set off a chain reaction of queuers, until you have no option but to join the queue yourself, full of self loathing.
Geert Vanden Wijngaert/AP/Press Association Images
5. The last people to queue
Their resolve is also to be admired. It takes a lot of self-restraint to be the very last person on a plane. What if there's no room left in the overhead bins for your bag? What if you have to sit beside that man who smells like feet and cabbage.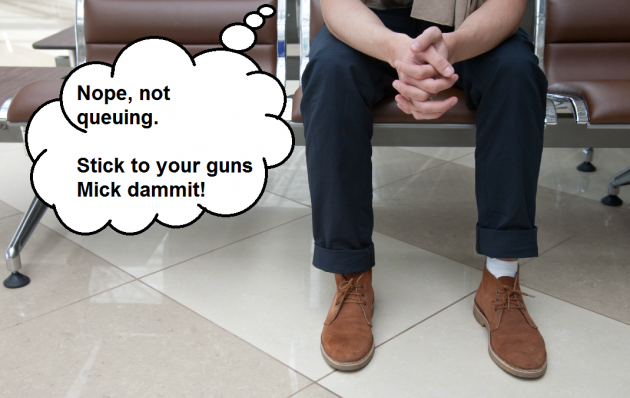 via Shutterstock.com
6. The flight attendant sizing up your bag
You're trying desperately to hide your ever-so-slightly oversized cabin baggage and he/she looks through you with laser eyes, directing you to the cage of doom.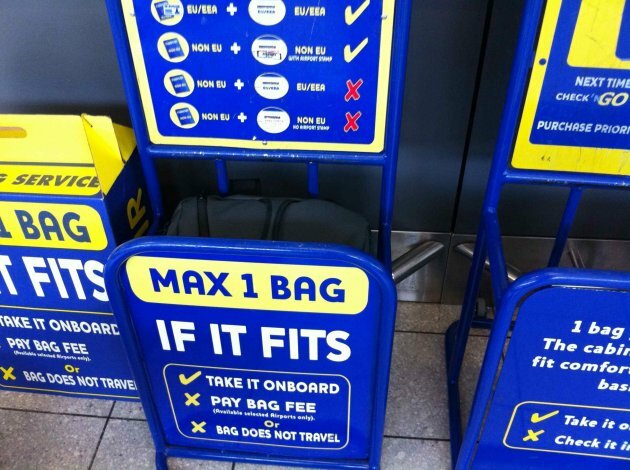 via tombihn.com
7. The person who puts their seat back without even giving you the old apologetic 'shrug and nod'
Sure, if you're on a long haul flight it might be necessary to recline and have a snooze, but there should be some kind of cursory acknowledgment to the person behind you.
Unless of course they've already reclined, in which case they deserve nothing. The swines.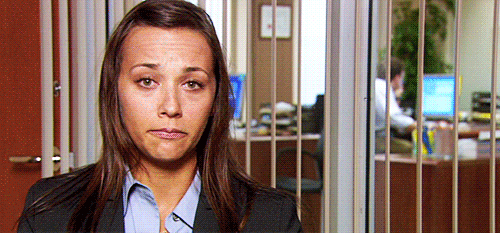 8. The person who knees the back of your chair
Although to be fair, you probably deserve it if you've crushed them with your insistent reclining.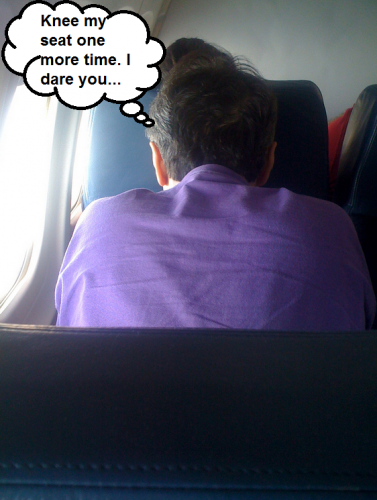 via Flickr/Creative Commons/joannapoe
9.The shouty drunk
Nobody wants to hear about how you snotted yourself by the pool after too many Blue Wkds. NOBODY.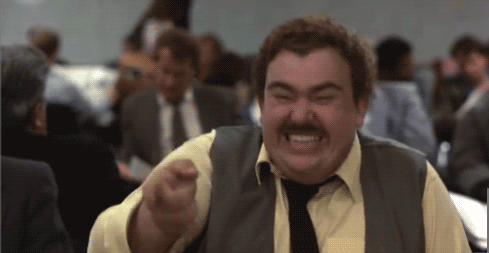 10. The person who encourages their child to "let it out"
As witnessed by an actual DailyEdger on an actual flight; a mother encouraging a child to scream his way through a 7 hour trip because:
It's not your fault honey. Mommy's the bad guy.
Seven hours. Seven.
Mommy certainly WAS the bad guy.
11. The people who clap
You know who you are. We don't think we need to say anything more on the matter.
12. The people who stand up before the plane has even come to a stop
Where are you going? Where? How is this helping anyone?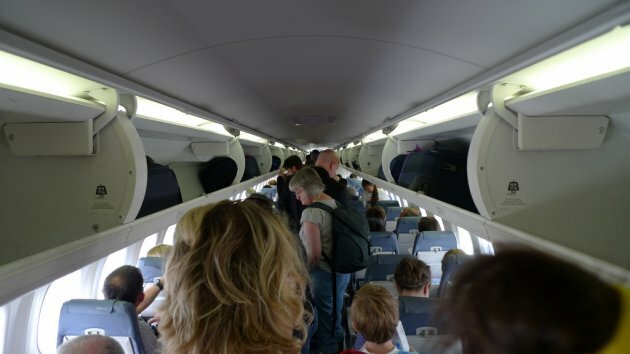 SIT DOWN! Flickr/Creative Commons/Foilman
13. You
Because you've definitely done at least six of these things.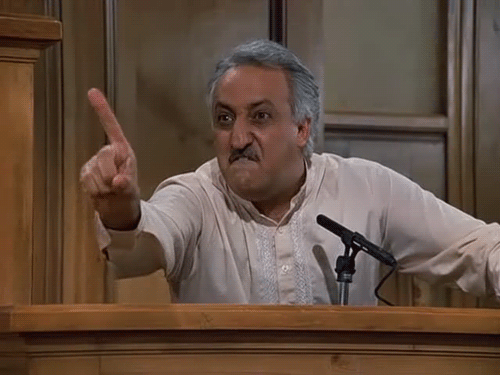 Now, we need a sherry and a lie down.