THIS WEEKEND COMEDY favourite Arrested Development returned on Netflix.
The show,  famous for building audiences via boxset binges, unleashed 15 episodes at once for fans to watch as they pleased.
Of course, all the hype meant that plenty of people enjoyed day long marathons.
We're not going to spoil anything here but we did notice that lots of people were eating all kinds of amazing Arrested Development food all weekend and some just chose things suited to watching hours and hours of TV.
Here are  some of our favourite Arrested Development food choices:
1. Cornballs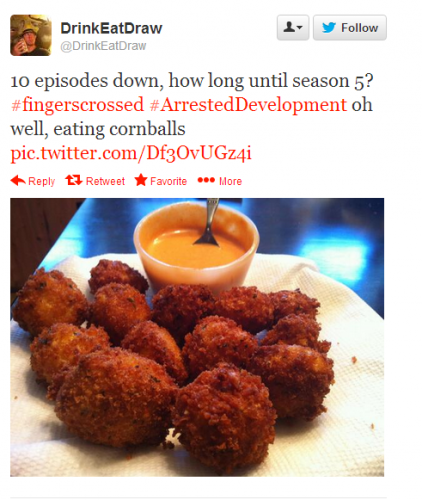 They do look lovely but we wouldn't mind a box of these: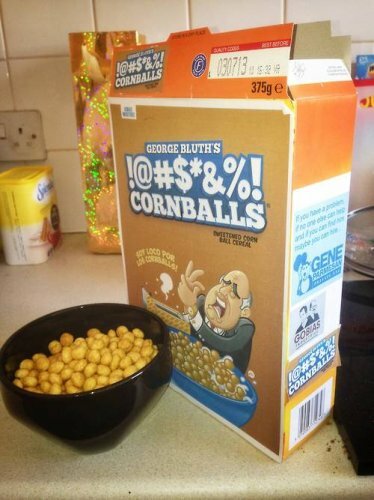 Just One More Thing / Tumblr
2. Carl Weather's Stew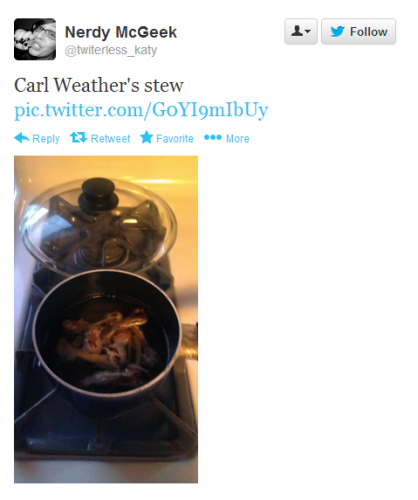 We're sure Carl would approve: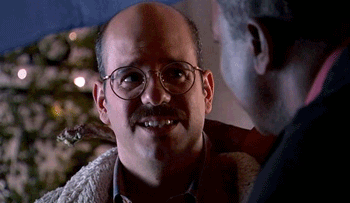 Jill Sandwich / Tumblr
3.  Unlimited juice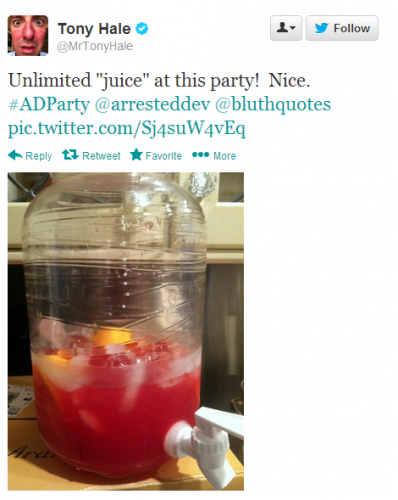 Truly essential for any party
Sh*t To Thoroughly Enjoy / Tumblr
4. This rather lo-fi option
Mind you, this is the kind of thing they'd have to do in the model home: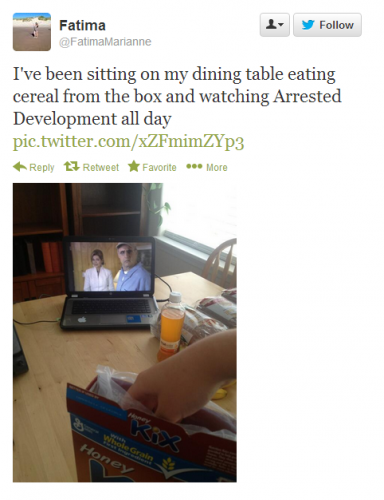 5. This person is covering all their bases: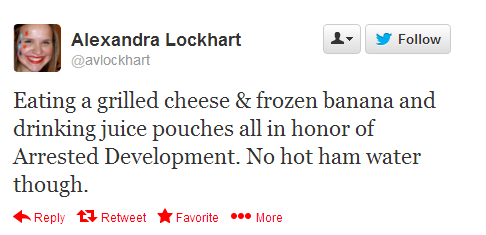 6. This incredible detailed slate of even of the most questionable themed foods
And Franklin the puppet! This is impressive.
We're sure George Snr will be happy to see the ice cream sandwiches

7. This sweet ode to Buster

8. Sweet, heavenly bacon
9. This mouth watering feast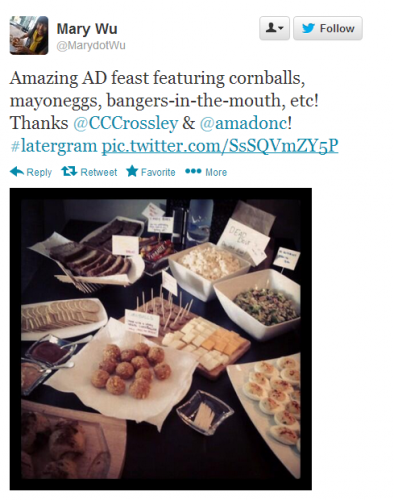 Bonus points for including Bangers in Mouth
10. This fairly fancy menu that looks undeniably amazing
11. A New York restaurant doing an Arrested Development themed menu
We want to go to there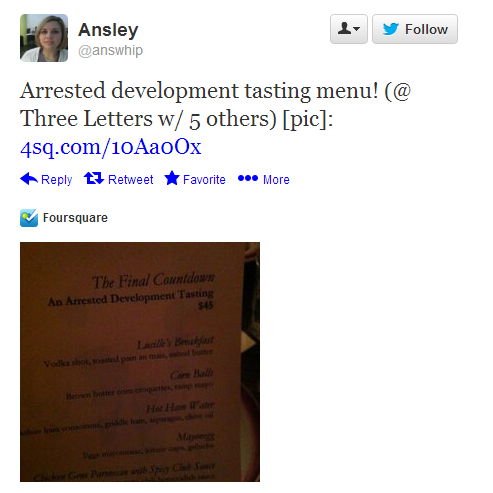 12. Frozen bananas
Obviously frozen bananas featured heavily in how people celebrated the show via food
This one looks nice:
And as we know: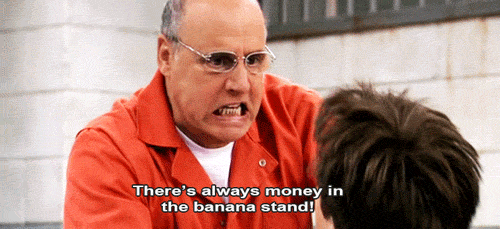 What did you eat while having your weekend watch of the new epsiodes? Let us know below but please keep things spoiler free