LADS, IF YOU thought an elaborate Christmas jumper or an entire Christmas-themed suit was as far as you could go to dress up for your 12 Pubs shenanigans, you were wrong.
Beard baubles are here, proving that every part of the human anatomy can and will be Christmassed up.
Beard Baubles Beard Baubles
The tiny, beard-sized decorations cost £7 a pack – all proceeds go to Beard Season, an Australian charity that encourages men to grow a beard for winter in aid of skin cancer. The reverse-Movember, if you will.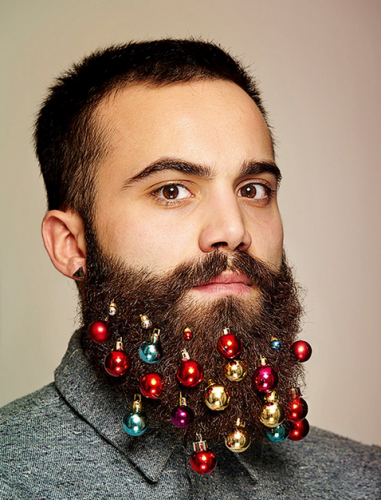 Beard Baubles Beard Baubles
Sadly, "due to phenomenal demand" the beard baubles are out of stock – but a message on the website says they will be back very soon.
Thank god. We don't want to SEE a beard this Christmas unless it has baubles on it.