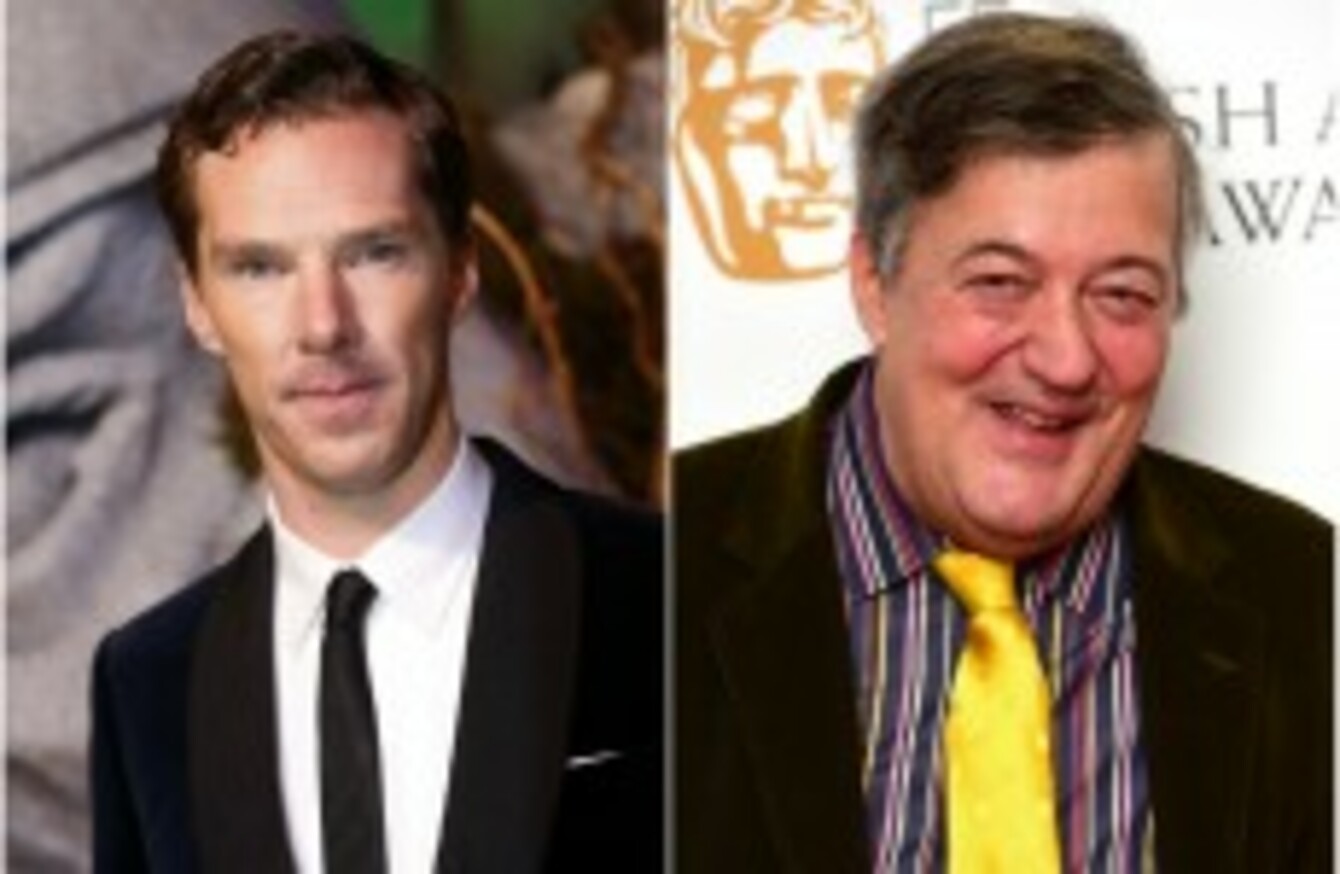 Image: PA Wire/Press Association Images
Image: PA Wire/Press Association Images
BENEDICT CUMBERBATCH and Stephen Fry have lent their names to a campaign asking the British government to pardon men prosecuted for being gay.
Cumberbatch was nominated for an Oscar for his performance as WWII codebreaker Alan Turing in The Imitation Game – Turing was convicted of 'gross indecency' for his homosexuality in 1952.
He took his own life in 1954, and was pardoned by British Prime Minister David Cameron in 2013. The 'gross indecency' laws were appealed in 2003.
Now, alongside Stephen Fry, Cumberbatch has signed an open letter appealing to the British government to pardon the other 49,000 gay men prosecuted for their sexuality in the country.
The letter, printed in The Guardian, reads:
The apology and pardon of Alan Turing are to be welcomed but ignore over 49,000 men who were convicted under the same law, many of whom took their own lives. An estimated 15,000 men are believed to be still alive.
The UK's homophobic laws made the lives of generations of gay and bisexual men intolerable. It is up to young leaders of today including The Duke and Duchess of Cambridge to acknowledge this mark on our history and not allow it to stand.
"We call upon Her Majesty's Government to begin a discussion about the possibility of a pardoning of all the men, alive or deceased, who like Alan Turing, were convicted under the UK's 'gross indecency law' and under other discriminatory anti-gay legislation," it concludes.
A petition has been set up to gather support for the campaign – at the time of writing, it has gained over 64,225 signatures. You can find it here.