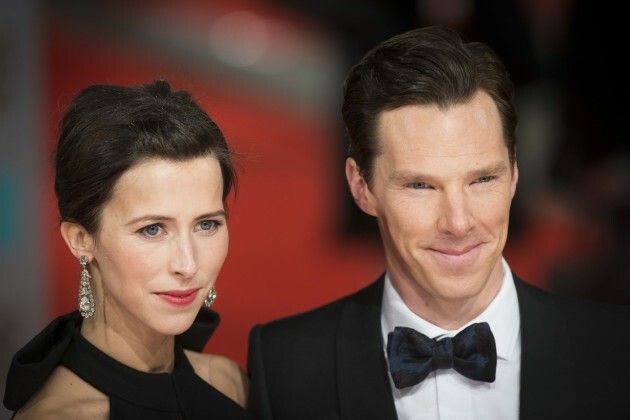 David Jensen David Jensen
SO BENEDICT CUMBERBATCH is officially a married man.
He and Sophie Hunter wed at at ceremony on the Isle of Wight yesterday afternoon, after announcing their engagement late last year.
The couple confirmed last month that they are expecting their first child in early summer.
Here's what we know about the big day…
It was an exceptionally private affair
According to the Isle of Wight Country Press roads were closed, and an exclusion zone was set up around the church and venue.

Small groups of local well wishers gathered yesterday afternoon, but were restricted to waiting at the end of the road closure to catch a glimpse of the bride or groom.
This is where the reception was
Relatives of Sophie Hunter's family live on the estate of Mottistone Manor, where the couple had their wedding party last night.
Flickr Flickr
And this is the church where they had their ceremony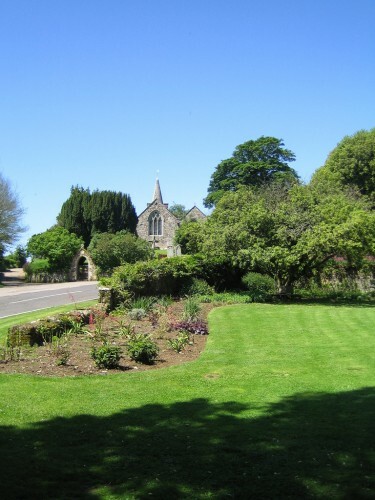 Ade46 Ade46
Martin Freeman wasn't Cumberbatch's best man
In fact, we're not even sure that the Sherlock co-star was at the ceremony.
Following reports yesterday that Freeman would be Cumberbatch's right hand man in the church, Freeman's partner (and fellow Sherlock co-star) Amanda Abbington tweeted:
She later clarified:
Straight talking Abbington tweeted again this morning, saying she "wasn't 'bashing' anybody. I was laughing at the shitty, untruthful reporting. Ben is my friend".
Tom Hiddleston was there though
The actor, who has starred with Cumberbatch in War Horse, was photographed wearing tails and a waistcoat, sparking speculation that he was part of the wedding party.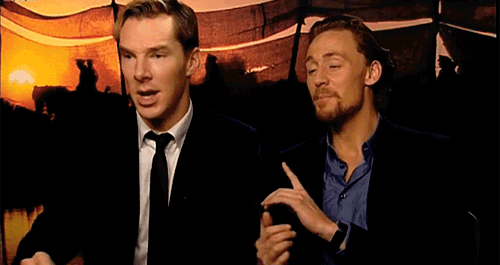 And so was Guy Garvey
The Elbow singer was pictured with pianist and Cumberbatch's pal James Rhodes.
Cumberbatch was one of Rhodes' groomsmen at his wedding last year, along with Stephen Fry.
And Moriarty
Irish actor Andrew Scott plays Cumberbatch's nemesis Moriarty in Sherlock.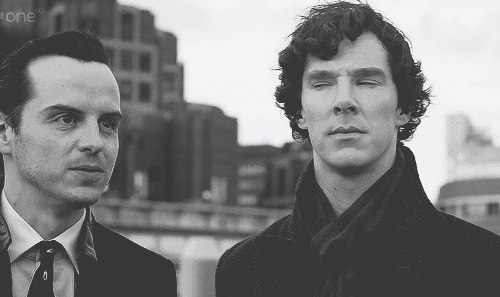 They're pals in real life though, with Scott pictured attending the ceremony on the Isle of Wight yesterday.
The bride wore a veil
Despite the ban on photographers a few sneaky paparazzi pics have revealed that Hunter wore a white lace veil as she wed Cumberbatch. We're assuming she wore a dress too.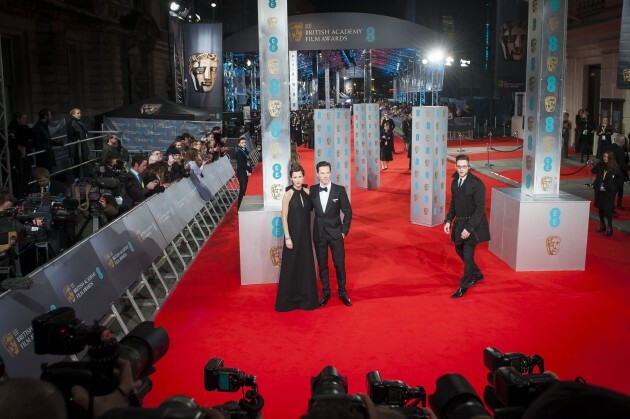 David Jensen David Jensen
They had lemon sorbet
Isle of Wight ice cream makers Minghella Ice Cream tweeted this:
and declared that they were "very flattered" to be asked to provide some sweet treats.
Sinatra played a part
According to The Sun this song was played during the service.
PM793 / YouTube
Their Wikipedia pages have already been updated
That didn't take long.