YOU CAN'T BEAT a decent bag of chips, a well battered sausage or a tasty bit of cod.
We've done a LOT of asking, searching and sampling, and come up with 19 of the strongest chipper contenders from around Ireland, in no particular order.
1. Leo Burdock's, Christchurch, Dublin
Dublin's oldest chipper boasts a sign outside that claims that the likes of Justin Timberlake's parents, Ray Charles and Cuba Gooding Jr have all sampled their wares.
Google Maps Google Maps
2. KC and Son and Sons, Douglas, Cork
So popular that it has a queue cam, KC's is famed not just for its chips but for its King Creole and Mexican pittas. Fancy!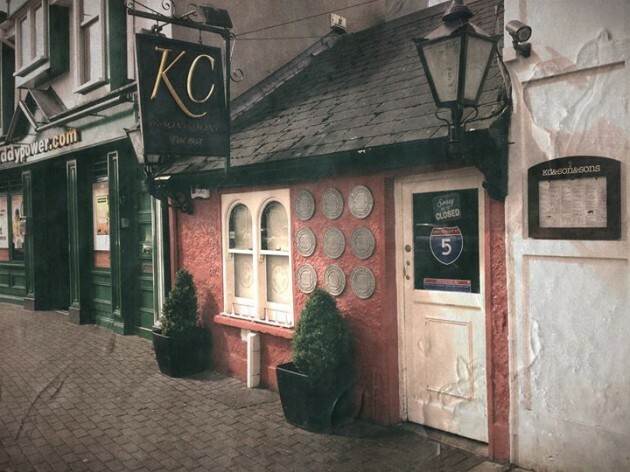 Facebook Facebook
3. McDonagh's, Galway
Generally acknowledged as the best chipper in Galway, McDonagh has a traditional chipper section and a sit down restaurant. Described on Trip Advisor as "best I've had in Ireland". Fighting words!
@FergusDonegan @FergusDonegan
4. Tony's Cafe, Connaught Street, Birr
Strong words here:
5. Jackie Lennox's, Bandon Road, Cork
There's a fierce rivalry among the chippers of Cork. Lennox's has some serious fans and is described on Yelp as "greasy and delectable" while "their queue management is a marvel".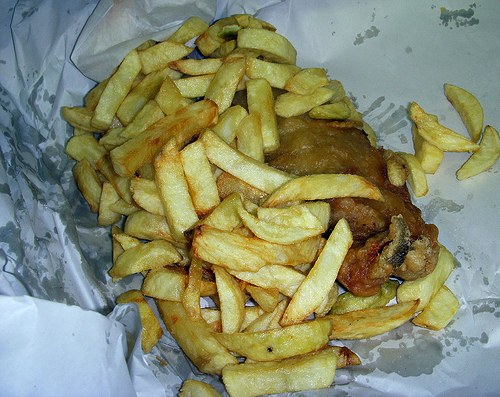 Flickr Flickr
6. Super Miss Sue, Drury Street, Dublin
A newcomer to the chipper brotherhood, Super Miss Sue also offers a chipper section and a sit down restaurant (and a gin bar, if you're that way inclined). The chips come highly recommended.
@SuperMissSue @SuperMissSue
7. Luigi's, Parnell St, Limerick
A favourite haunt of the late Richard Harris by all accounts. Luigi's got a makeover in the past few years and is now a swanky diner. Strong contender for the best fish and chips in Limerick too.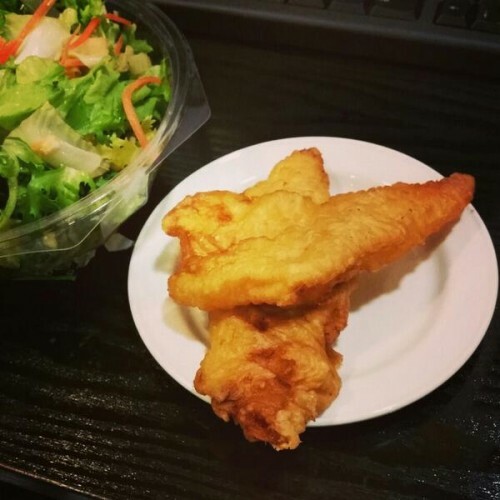 @FoCahill @FoCahill
8. Sorrento Takeaway, Arbour Hill, Dublin 7
Stoneybatter is no stranger to chippers and takeaways but this little gem tucked up on Arbour Hill is a local favourite. Battered sausages are a speciality.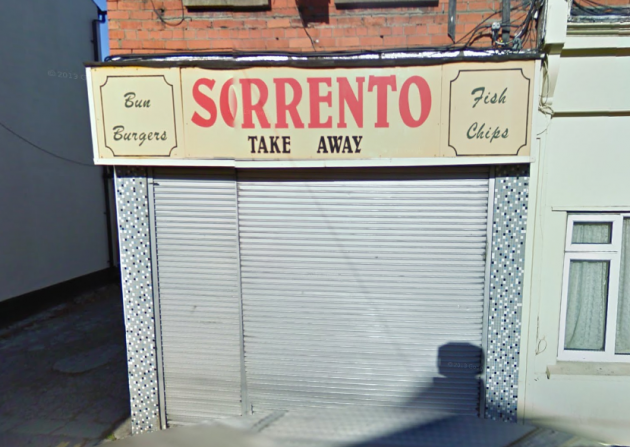 Google Maps Google Maps
9. Golden Fry, Ballinlough Road, Cork
"You can keep your KC's and your Lennox's" cry some of the good people of Cork. Many claim that the city's best chipper is actually The Golden Fry.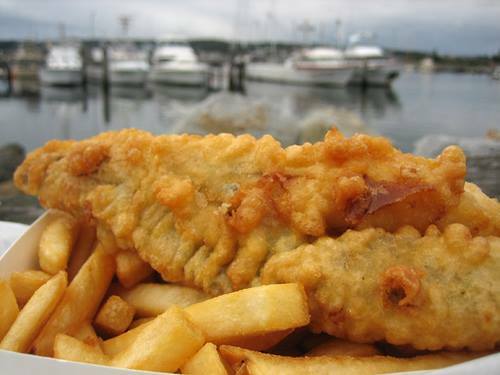 Facebook Facebook
10. Presto, Ringsend, Dublin
Every now and then I allow myself a takeaway and this is the best place I've been to yet, in all my years.
So says Brian.
Located across from Slattery's Pub in Ringsend, Presto is renowned for quality of chip and staying open late.
@EimearMorris @EimearMorris
11. Enzo's Cafe, William St, Limerick
A little gem on William Street in the city, the customers always leave their plates clean.
meiling_t Leaving a little something for the waitress @Enzo'a Limerick City meiling_t
12. Brown's Fish and Chips, Belfast
You can't really compete with award-winning grub now can you?
(Did you know there are awards for the best chippers? Us neither)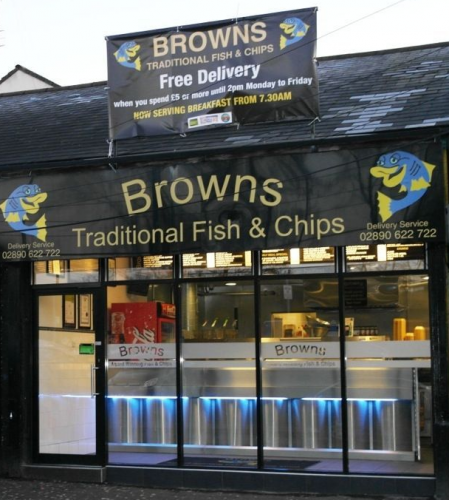 BrownsFishAndChips.co.uk BrownsFishAndChips.co.uk
13. Fairview Grill, Dublin 3
A real Fairview institution where you can eat in or take out. Locals have been dining here for years.
Google Maps Google Maps
14. Angelo Takeaway, Banagher, Galway/Offaly border
Run by Angelo Perna, this authentic Italian chipper is a midlands legend.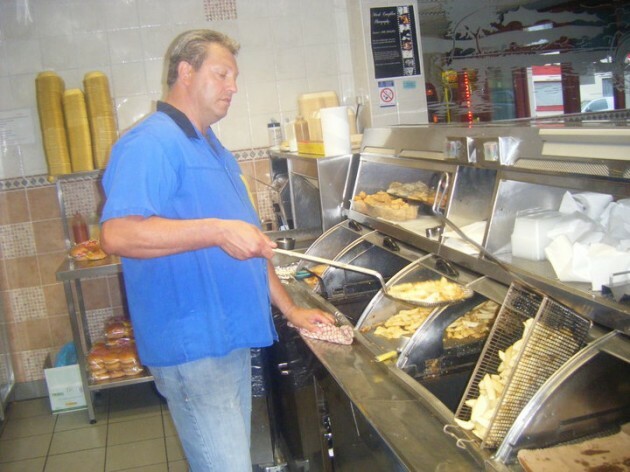 Facebook Facebook
15. Genoa Takeaway, Dungarvan, Waterford
With Mama Genoa at the helm, Genoa is another award winning chip emporium. It even has its own YouTube tribute.
LismoreCommunityTV / YouTube
16. Capri Grill, Naas,Kildare
The chips from the Capri Grill are the stuff of dreams. People have been known to pull in off the N7 for a bag. It's worth every drop of petrol.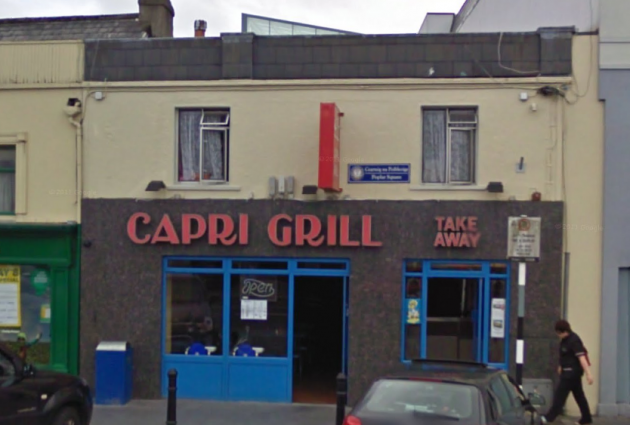 Google Maps Google Maps
17. Monte Carlo, Glasslough St, Monaghan
One fan told us:
Sweet Jesus, they're perfection.
18. Jack Jordans,  Doughiska, Galway
"Best snack box in Galway". They're fighting words. Are you listening McDonagh's?
Facebook Facebook
19. Baskins Cafe, Dunkineely, Donegal
We had been told by a couple on holidays that the fish and chips were the best they had ever eaten.
Not a bad recommendation. And here's another one.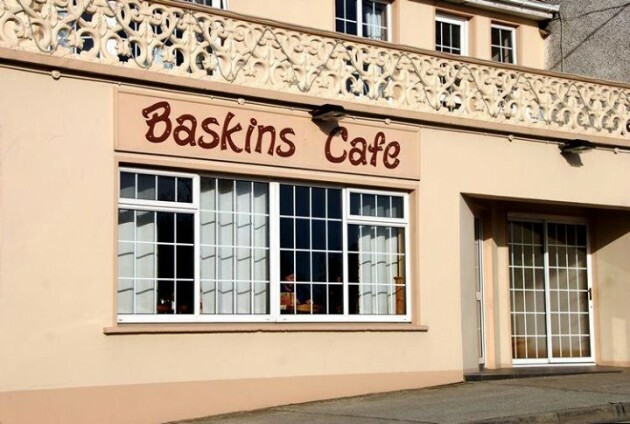 Facebook Facebook
Thanks to @Thomas_Lennon, @ExecutiveSteve, @FloodyCov, @ExactAli and all others for their recommendations. 
So how did we do? Was your favourite chip emporium included? Which ones have we left out?
Let us know in the comments section…