THE INCREDIBLE, BEAUTIFUL, wondrous thing that is a fresh, hot fry.
Where do we start? There are so many things to love about a fry. SO many. So here's our ode to the humble fried breakfast – our love letter to the meal of champions. We know we're only scratching the surface.
1. You get to eat meat at breakfast
Throw away your cereal bowl. Didn't you hear? You can have MEAT. At BREAKFAST. Why are you having anything else?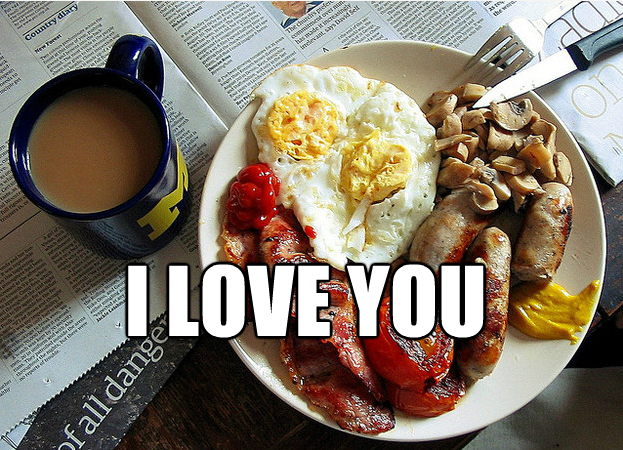 Image: Flickr/Preater
2. It all fits in a roll
When everything is said and done, you can't get porridge into a big buttered baguette.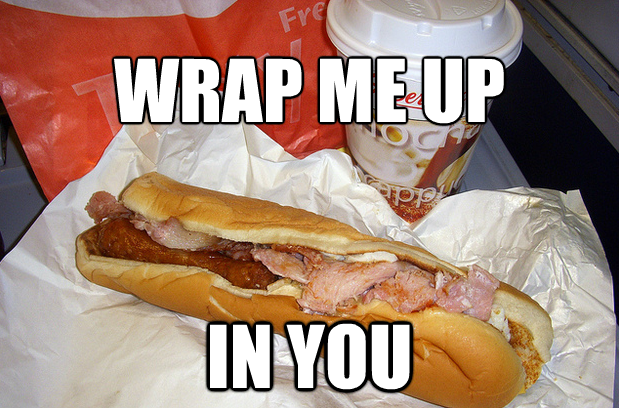 Image: Flickr/LWY
3. The communal aspect
There's nothing like sitting around a kitchen table or in a greasy spoon café and enjoying your breakfast with friends. There's even the fun of cooking it all together as a group. Doesn't happen so much with bran flakes.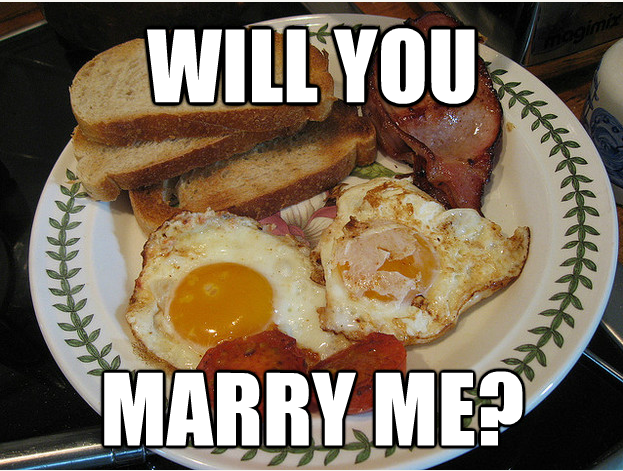 Image: Flickr/Kai Hendry
4. When else do you get to fry bread?
Seriously.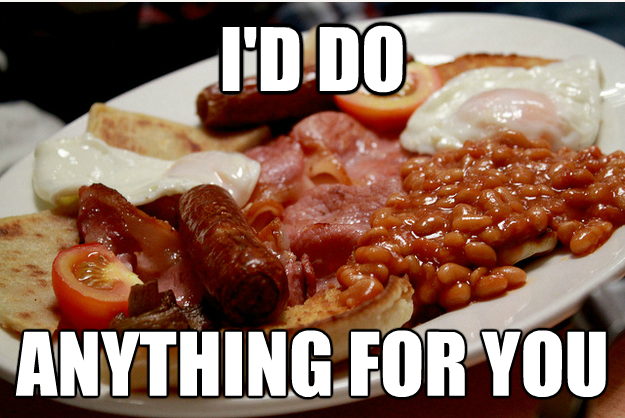 Image: Flickr/Andre Luis
5. It's an anytime meal
We all remember those childhood evenings when our parents hadn't got anything in for the dinner. Result? A fry for dinner. Amazing.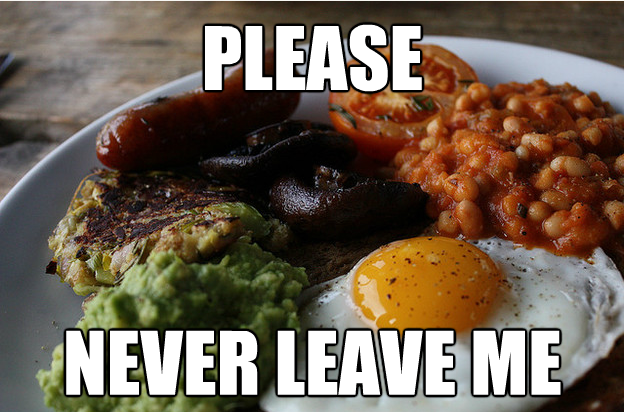 Image: Flickr/Avid Hills
6. Its magical properties
The fried breakfast cures most symptoms of overindulgence. The greasy, warm, salty and delicious ingredients come together to hit a hangover where it hurts. Begone!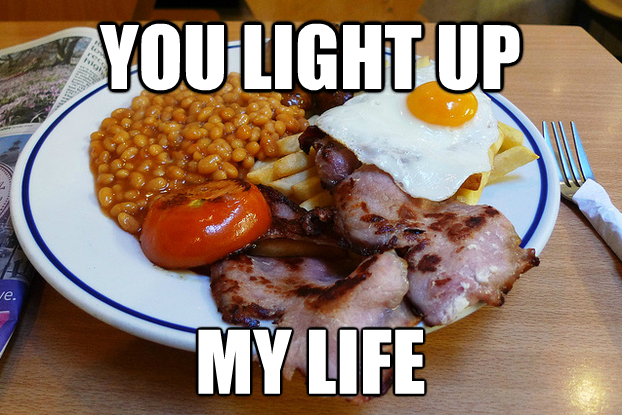 Image: Flickr/Ewan M
7. The sheer variety
Everyone argues about what constitutes a real Irish fried breakfast. Some people say beans on the side, those in Ulster will demand a farl, and there's always a bit of variety with who wants mushrooms or not. And don't even get us started on how to cook the eggs. Limitless possibilities abound with the fry.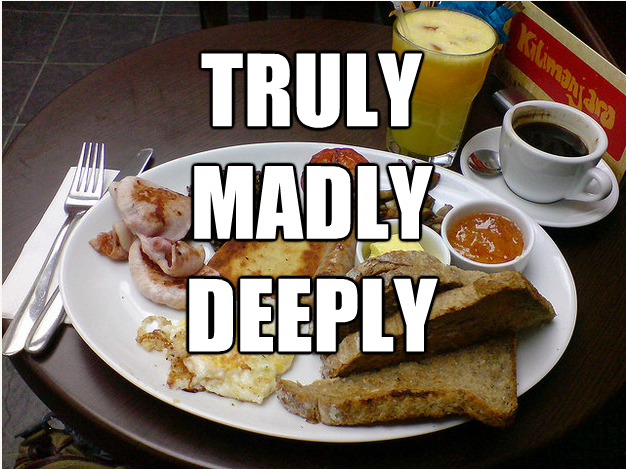 Image: Flickr/oosp
What's your idea of the perfect fry-up? With tea? Without? Is orange juice essential or unnecessary? Have it out in the comments.