VIDEO GAMES ARE getting more and more realistic all the time, but this… this is another level entirely.
A new piece of gaming hardware works so that when you lose blood in a game – say a first person shooter or an RPG – you also lose it in real life.
Blood Sport sees the player hooked up to a needle to extract the blood, and according to the controller's makers it takes "the electrical signal from the controller every time it rumbles and uses it to turn on the blood collection system".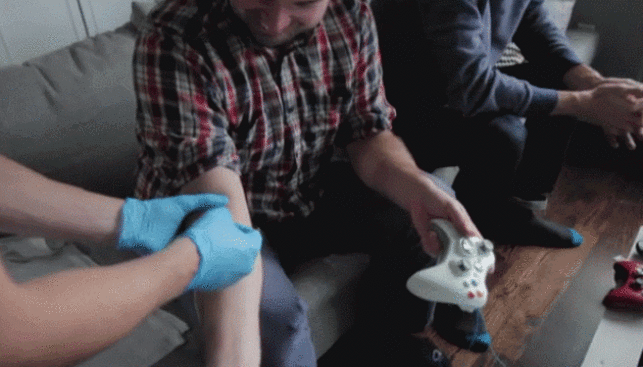 The blood is then collected, sorted and donated. The project owners want to bring the game to donation clinics around Canada, in a bid to "get gamers thinking about more important issues while still doing what they love".
They say they're not a charity or a game manufacturer, they're simply bringing both the medical and gaming communities together.
Simply put, we're not reinventing the wheel. All we're doing is hacking a pre-existing blood collection machine to take your gaming experience to the next level.
However, the project has already hit a snag.
The Kickstarter page, aiming to raise $250,000 dollars has been suspended after just a week of fundraising. Kickstarter told CNET that it doesn't comment on individual cases.
Brand & Grotesque / YouTube