CARLOW COFFEE CO not only did amazing coffee, they also served up some of the best crap jokes we've ever heard during their stint on Tullow street.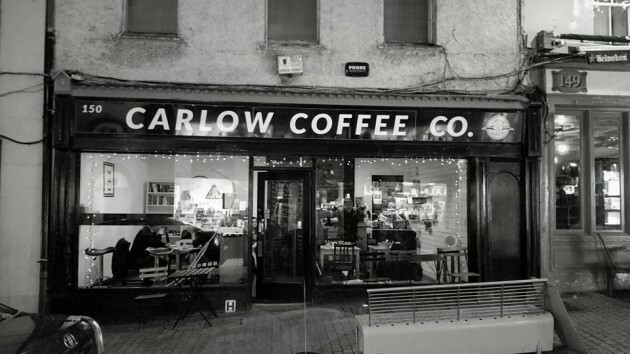 CarlowCoffeeCo CarlowCoffeeCo
Their infamous chalkboard is on hand to help if you're having a bad day. A day so bad, coffee can't even help.
They're some ticket
Facebook Facebook
You could even suggest a shit joke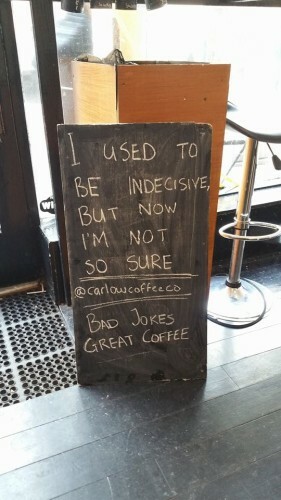 Facebook Facebook
And you too could see success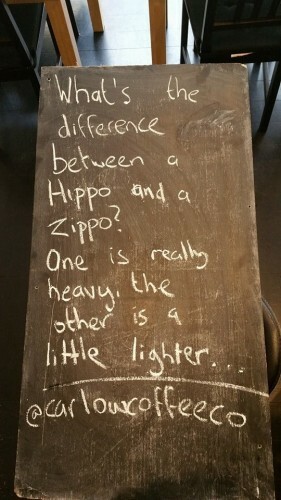 Facebook Facebook
They were GROANWORTHY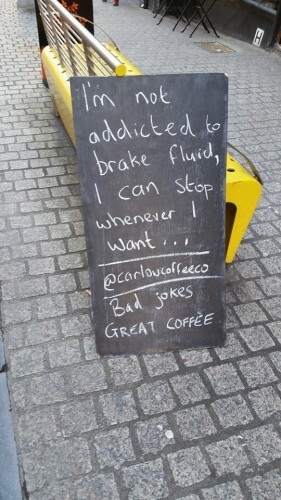 Facebook Facebook
But in the best possible way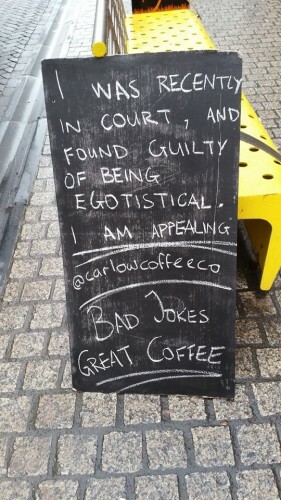 Facebook Facebook
The perfect accompaniment to your morning cup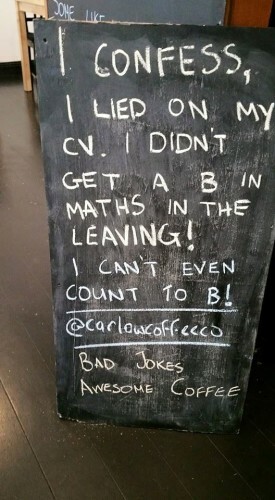 Facebook Facebook
Because a little eyeroll never hurt anyone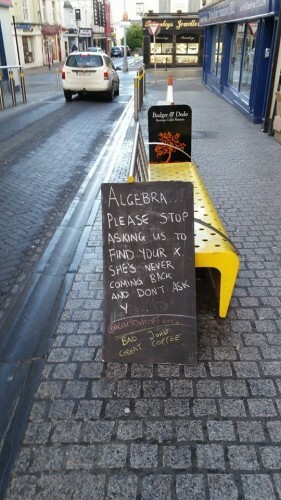 Facebook Facebook
Hey, admit it, some of them made you smile
facebook facebook
They even got quite topical during the Rugby World Cup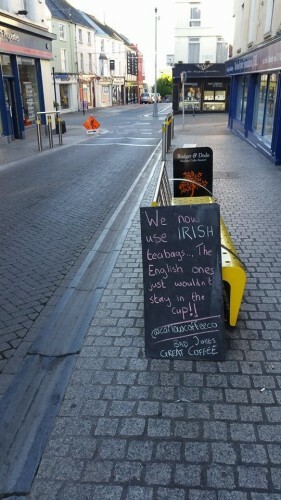 Chancers. See all their boards here, it's all we've got left.
DailyEdge is on Snapchat! Tap the button below to add!