SO LAST WEEKEND, Florence Welch of Florence and the Machine told The Guardian that she was on Tinder, looking for love.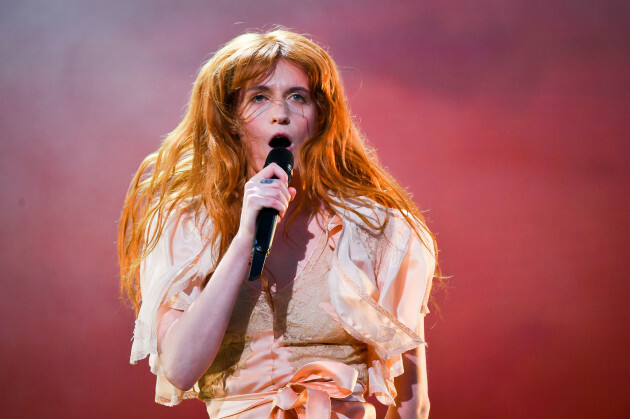 PA Wire / PA Images PA Wire / PA Images / PA Images
The news might come as a surprise…a beautiful, successful singer needs a dating app to find a connection?!
But as we spend so much time on our phones, rather than looking around us, it makes sense that she, along with many other celebrities have turned to online dating apps for help in their love life. Many celebrities have gone public with the fact of them being on Tinder, as oftentimes, normal people think it's a joke account.
Florence's Tinder bio reads as:
Deeply domestic but also high stress, with no middle ground — hugely exposed but deeply hermity. Too many candles burning in my house to be safe.
Sounds like Florence needs a firefighter boyf!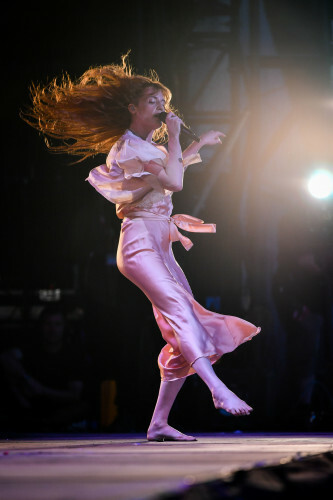 PA Wire / PA Images PA Wire / PA Images / PA Images
It's great to hear about celebrities looking for love, looking for connections, or simply looking for a bit of flirting and attention. Shows that they are only human, just like the rest of us.
Here's 6 other celebrities who have turned to Tinder with varying levels of success.
1. Hilary Duff
SIPA USA / PA Images SIPA USA / PA Images / PA Images
Duff has been a famous name since she was 15 years old, when she got her big acting break on Disney's Lizzie McGuire tv show. However, after separating from her famous hockey playing husband Mike Comrie in 2014, Duff craved a non-famous name and decided to join Tinder in an attempt to attract a normal bloke. Art imitated reality when she released a song called 'Sparks' in 2015 which was about looking for love on a dating app. At the beginning of the music video, Duff says:
I want to know what it's like to connect with someone and what it is that gives you those sparks.
HilaryDuffVEVO / YouTube
But sparks clearly never happened for her Tinder.
Duff explained that people on the app thought she wasn't serious:
I'm not still using it. It was really fun for me for a minute; I wanted to experience something totally normal and also shock people," Duff said. "No one thought I was really on it – and I was really on it!
In January 2017 she began dating singer-songwriter Matthew Koma. They announced earlier this month that Duff was expecting her second child, a daughter.
Super cute!
2. Eminem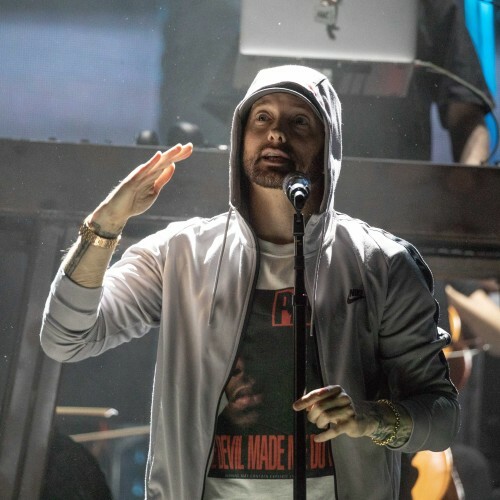 Daniel DeSlover Daniel DeSlover
Eminem admitted last December that he's had trouble dating since breaking up with his wife Kim (who was his inspiration behind the vitriolic and violent Kim song). When asked by Vulture if he dates, Eminem explained that he's:
had a few dates and nothing's panned out in a way that I wanted to make it public. Dating's just not where I'm at lately.
The interviewer asked where Eminem met people and if he did it through Tinder, to which Eminem surprisingly responded in the affirmative, although clearly nothing has come of it yet that he wants to share with the world.
EMPICS Entertainment EMPICS Entertainment
With his anger now turned towards racism in America and Trump, maybe he can find a lady and not direct it towards her.
3. Zac Efron
SIPA USA / PA Images SIPA USA / PA Images / PA Images
Despite being blessed with good looks, Efron admitted he had serious trouble on Tinder.
Amazingly, when I signed up for Tinder, nobody swiped me! They thought it was fake
Efron further explained that dating is hard for him as a celebrity because people have pre-conceived notions of him:
A date has to be very long to dispel whatever people think about me.
4. Katy Perry
DPA / PA Images DPA / PA Images / PA Images
Yes, you did in fact read that right. Katy Perry !
After splitting up with serial dater John Mayer, Ms Perry decided to give Tinder a pop in 2015. However, it appears that she was using Tinder for a bit of fun, and not lasting love as when a New York radio station asked if she was 'looking for love' she responded by saying:
Uh yes I am, hello. I'm really deep on Tinder so I don't have a whole lot of time.
I mean, using Tinder for a bit of harmless flirtatious and confidence booster after a break-up is very normal for a lot of people.
And anyone would need a boost after dating John Mayer. Even Katy Perry.
5. Lindsay Lohan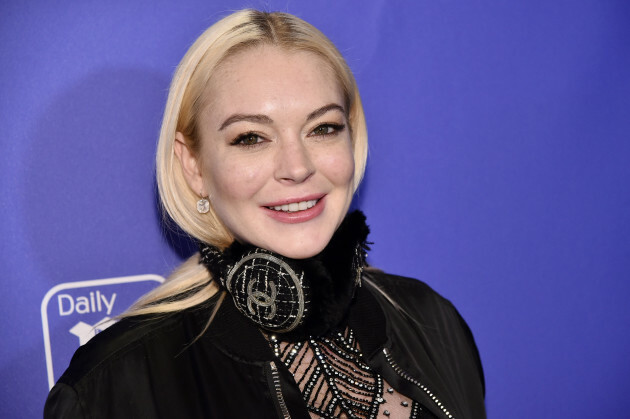 SIPA USA / PA Images SIPA USA / PA Images / PA Images
Lindsay Lohan, another child-actor like Efron and Duff, turned to online dating apps to connect with others. She never openly admitted it but accidentally let slip out that she was on Tinder when she posted on Instagram that she had found her brother on it.
Let's hope she swiped left.
6. Chelsea Handler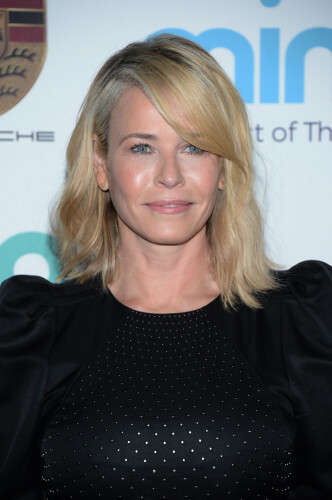 Hahn Lionel / ABACA Hahn Lionel / ABACA / ABACA
Comedian Chelsea Handler says she is on all the dating apps so that she can meet people anytime she travels around.
I like to hook up, so when I go to London or New York or if I'm out of town and I want, I'll do that … I'm on Tinder [and] all that stuff. I'm a regular person.
You do you, girl!
DailyEdge is on Instagram!