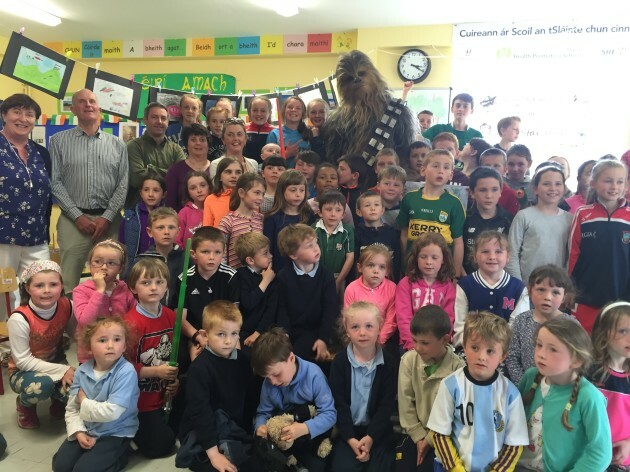 Provided to DailyEdge Provided to DailyEdge
WITH STAR WARS filming in full flight down in County Kerry this week, one national school in the village of Ballyferriter beside the set had a very special guest drop into them yesterday.
Chewbacca himself came in to say hello.
And it was the best day for all the kids present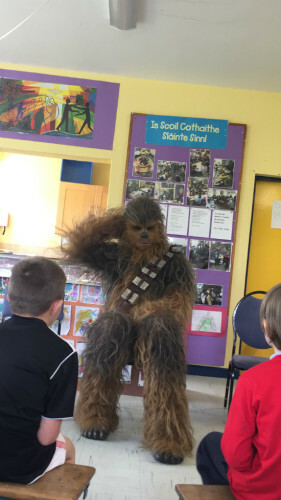 Provided to DailyEdge Provided to DailyEdge
A witness to the big visit described the scene when Chewie walked in the door to DailyEdge.ie:
He was fully in character, seven and a half foot tall. He had to crouch down coming in the door.
And the kids welcomed him in the best way:
The kids learned to play the Star Wars tune on the tin whistle and one of the teachers was on the guitar when he came in.
Star Wars theme tune with tin whistles? Excellent. But it got better:
We taught him a few words of Irish. We tried to get him to say "Ta fórsa an fheirtéaraigh leat", which means "Ballyferriter force is with you"
Chewbacca stayed in the school for over half an hour, gave out some sweets to everyone and lifted a few of the children up
TG4 Nuacht TG4 Nuacht
Some craic.
But how did this all come about? Well, it was all down to two Star Wars superfans who attend the school – and they went above and beyond:
Basically two of the local children have a huge interest in Star Wars and sent pictures and scrapbooks to the crew. They'd taken photos from afar of the set and somehow got their drawings to the right people – probably through social media.
Star Wars toys seem to be the order of the day among the students:
They've been bringing them in every day – lightsabers, teddys – and they've been dressing up as the characters too. Star Wars costumes have become the official school uniform.
They waited all of yesterday not knowing when Chewie would come, but when he did it was everything they could have dreamed of – and more:
It's a day we'll always remember.
Well played, everyone.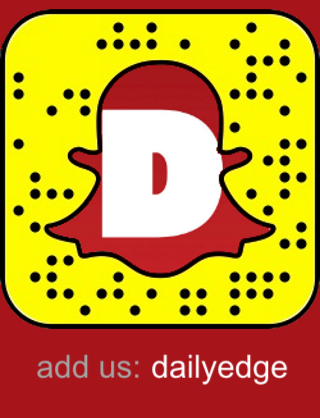 DailyEdge is on Snapchat! Tap the button below to add!