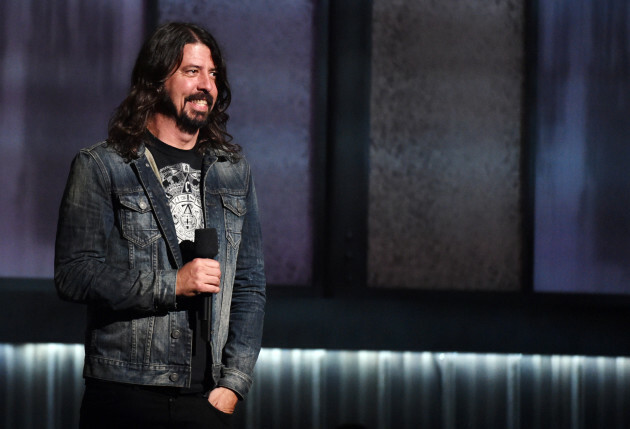 AP / Press Association Images AP / Press Association Images / Press Association Images
WE'VE SEEN FOO Fighters' lead singer Dave Grohl achieve legendary status many times in the past – like when he got back on stage after breaking his leg, and when he perfectly trolled the Westboro Baptist Church last year.
And now he's gone above and beyond again.
A young band in England were having difficulty practising because of the noise restrictions put in place by the local council – so Dave Grohl personally sent the council a letter yesterday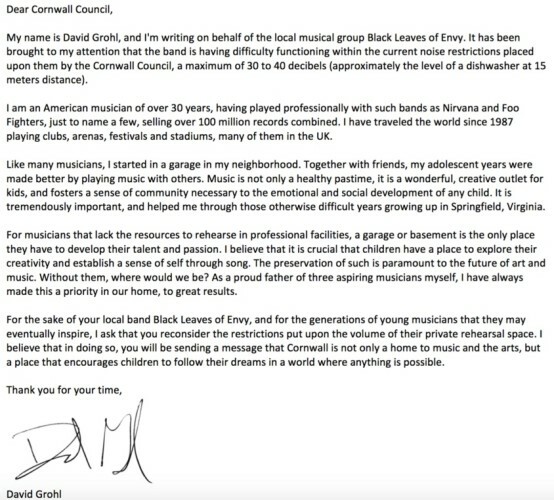 Facebook Facebook
The Foo Fighters posted the letter to their Facebook page this afternoon, complaining that the noise restriction imposed by the Cornwall Council is the same level as a dishwasher at 15 metres distance.
In the letter, Grohl passionately called for the council to let the band play in their private rehearsal space by changing their laws – and stressed how important music can be for kids:
Music is not only a healthy pastime, it is a wonderful, creative outlet for kids, and fosters a sense of community necessary in the emotional and social development of any child.
The band is called Black Leaves of Envy - and they confirmed that they haven't been able to practice for three months, even though they only have one neighbour nearby and they have never complained about the noise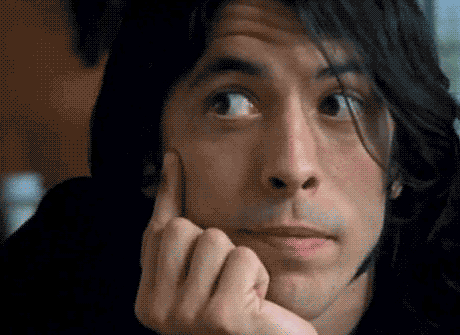 Imgur Imgur
The father of one of the kids in the band told the local newspaper The West Briton about the predicament the band faced:
We only have one immediate neighbour and they have not complained. The other houses are a farmer's field away. They used to practise no more than one or two hours a week and it was always in the afternoons, not at antisocial hours. For the last three months, they've not been able to practise at all.
Seeing as the letter has received over 20,000 likes on Facebook and thousands of retweets in just four hours, the Cornwall Council got back to Grohl immediately

Twitter Twitter
Meanwhile, the young band themselves have thanked the Foo Fighters lead singer on Facebook:
A huge thanks goes out Dave Grohl and Foo Fighters for the amazing support about our campaign. This is a giant step forward for the campaign and we are so honoured for his help.
This has gone down pretty well, of course
Yep. An absolute hero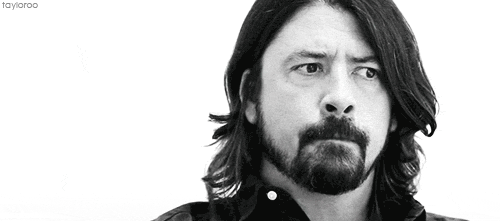 Imgur Imgur
DailyEdge is on Snapchat! Tap the button below to add!