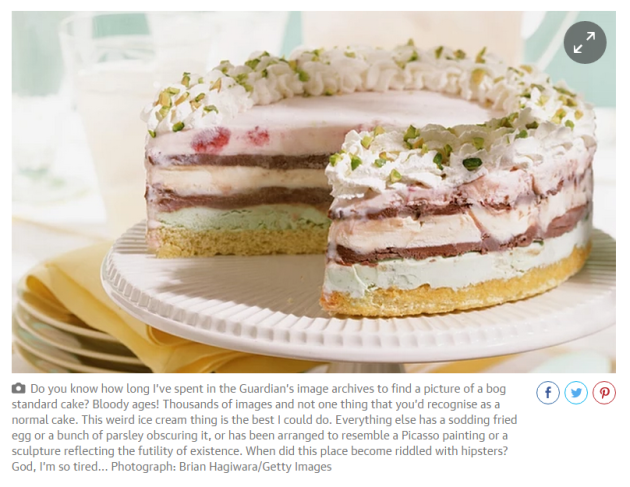 The Guardian The Guardian
CAN SOMEONE GO around to The Guardian offices/Dean Burnett's house and check on Dean Burnett please?
It seems that writing this piece about the Labour Leader has sent him a short way into Michael Douglas Falling Down territory.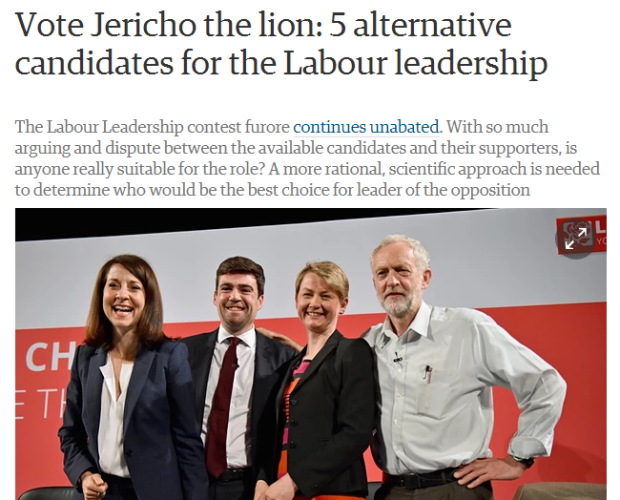 The Guardian The Guardian
Burnett's latest Brain Flapping column sees him exasperated and bored at the constant analysis and opinion over who should be the next Labour leader, so he presents five alternatives in what he calls a "forlorn attempt to make light of it".
They are:
Jericho the Lion (brother

to

Cecil, RIP)

Pluto

The chemical Dopamine

a bus

a cake

Cake is what appears to have pushed him over the edge. Specifically looking for a picture of cake.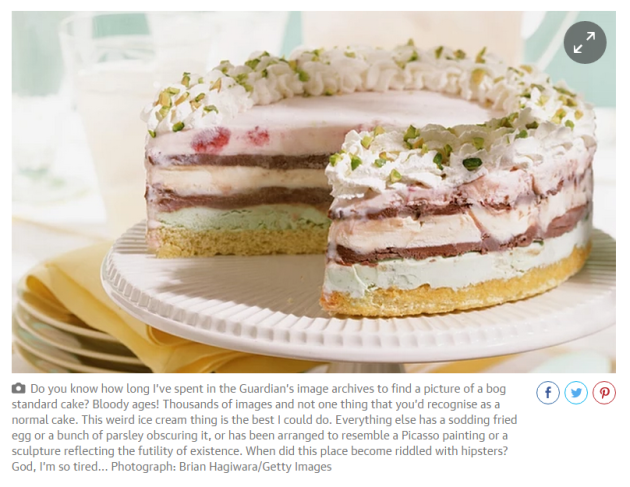 The Guardian The Guardian
Burnett says:
Do you know how long I've spent in the Guardian's image archives to find a picture of a bog standard cake? Bloody ages! Thousands of images and not one thing that you'd recognise as a normal cake. This weird ice cream thing is the best I could do. Everything else has a sodding fried egg or a bunch of parsley obscuring it, or has been arranged to resemble a Picasso painting or a sculpture reflecting the futility of existence. When did this place become riddled with hipsters? God, I'm so tired…
There there, Burnett. There there.