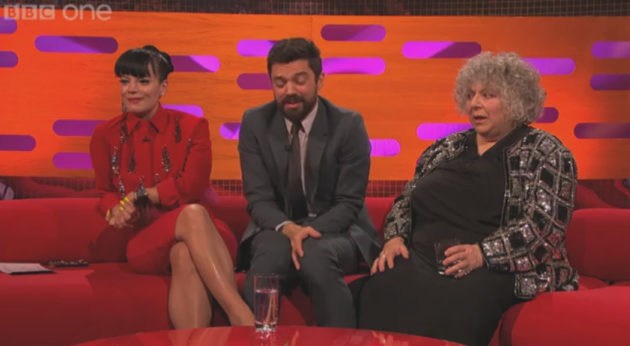 MAMMA MIA! star Dominic Cooper appeared on the Graham Norton Show last night, along with Lily Allen and actor Miriam Margolyes.
He told a story about accidentally exposing himself to two customers when he worked in a cafe in London.
It was early in the morning and he'd had a late night, he said. He was just approaching their table with a coffee in each hand, when this happened.
First, the setup:
And then the awful moment. He was carrying the coffees…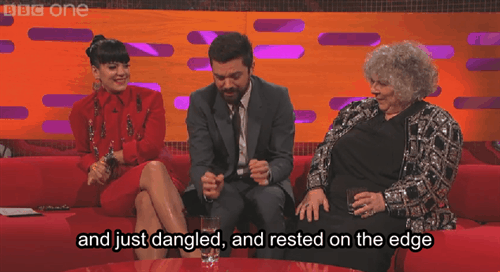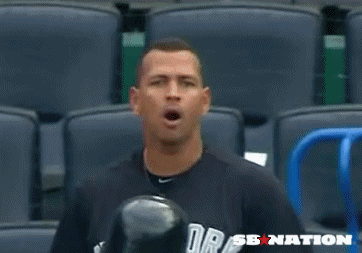 Reactiongifs Reactiongifs
Miriam wanted confirmation.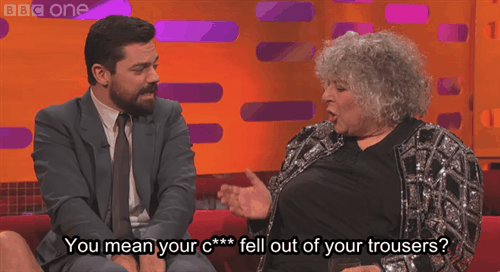 "Yes, it did and there was nothing I could do about it," Dominic Cooper said.
Here's the full agonising description:
BBC