AFTER THE CRAZINESS of the IKEA wedding last week, the latest episode of Don't Tell The Bride proved that the grooms are not lacking in, erm… interesting ideas.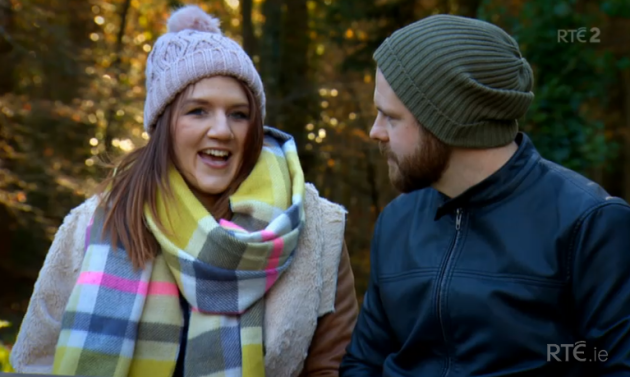 RTÉ Player RTÉ Player
Bride Nikki dreamed of a luxurious day in a fancy venue – her fiancé Jamie envisioned a festival theme, and decided to hold the wedding in the middle of a 'glamping' park.
He did, however, go down the traditional route when selecting a beautiful €1500 wedding dress… then dyed it blue. In a big pot. In his house. ARGH!
RTÉ Player RTÉ Player
RTÉ Player RTÉ Player
His reasoning is kind of sweet: The couple met on the dating website Plenty of Fish, and he felt the blue dress would be a symbol of their beginnings.
"It's either going to work or it's ruined," he fretted. You don't say.
On the day before the wedding, a blindfolded Nikki was lead out to her mother and bridesmaids in the blue dress – and you could have cut the tension with a knife.
Serious squeaky bum time:
RTÉ Player RTÉ Player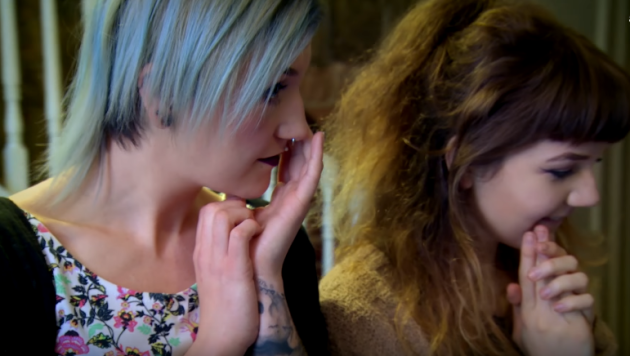 YouTube YouTube
Amazingly, Nikki liked the dress – though she didn't cop the significance of the colour at first: "I don't think he really thought it out. I think he just likes blue."
Despite all the surprises (including a trip to the ceremony by boat), both Nikki and the viewers agreed that Jamie had done a fantastic job on the day. A few tears were even shed: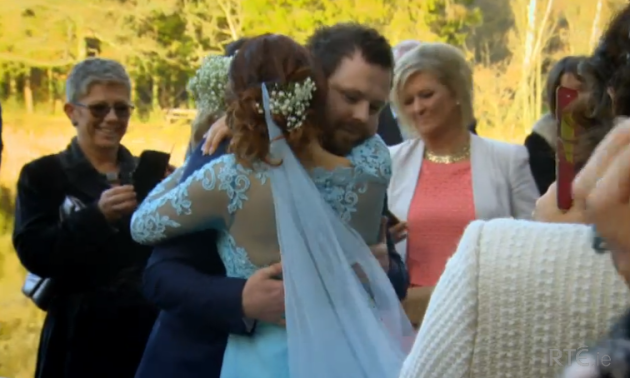 RTÉ Player RTÉ Player
Congratulations Nikki and Jamie! And thanks for making us cry at 8am on a Tuesday morning. :')
DailyEdge is on Snapchat! Tap the button below to add!