SURE, NOWADAYS FIFTY Shades of Grey author EL James is a bona fide publishing phenomenon and the woman who brought bondage to a million suburban book clubs.
But there was a time when she was just a struggling writer of Twilight fan fiction with a big idea and a dirty mind.
And when you have to fill three – yes, three – novels with ever-more-inventive variations on the theme of 'accessorised romping', you're going to need some inspiration.
So without further ado, we present the music that EL James listened to while she wrote the sexy bits* of Fifty Shades. According to The Sun, she called it "a very sexy song".
YouTube/JoeMcSnow
Really, it's no wonder she went the full trilogy.
Bonus: If the music itself ceases to excite you, you can always stop to remember what the Black Eyed Peas look like in person.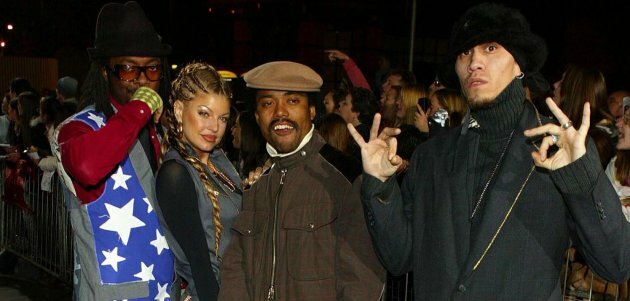 (rob morrison/allactiondigital.c /Rob Morrison/EMPICS Entertainment)
Mm-hmm.