SOME TV HOMES are probably more familiar to you than the places your friends live.
You see them week in and week out as your favourite characters live their lives, sometimes over the course of many years.
Iñaki Aliste Lizarralde is a Spanish artist and interior designer who has turned a familiarity with television homes into a profitable hobby.
She draws detailed plans of the homes, and sells the drawings on Etsy.
Here are some examples.
Monica's apartment from Friends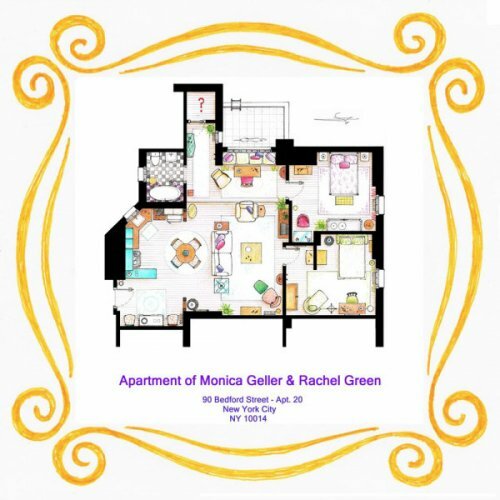 The Simpsons house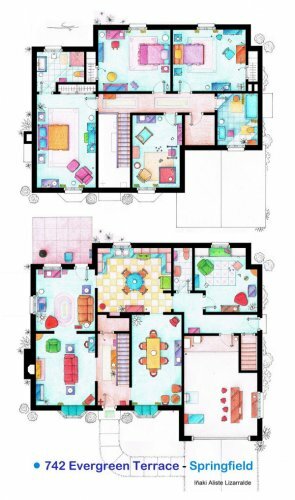 Carrie Bradshaw's apartment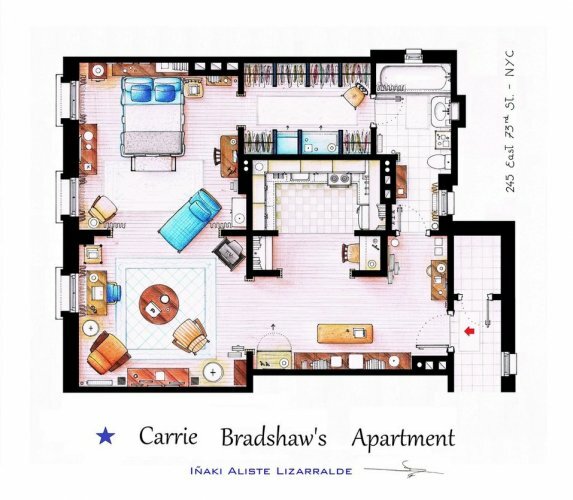 Frasier's apartment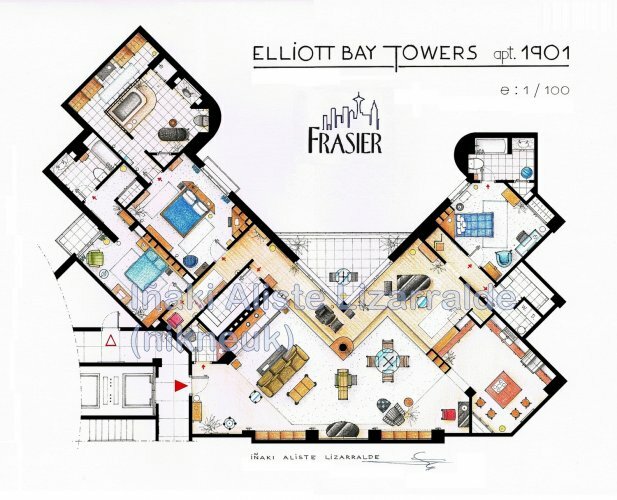 Pretty cool, eh?
She's done loads more, which you can see and buy here.