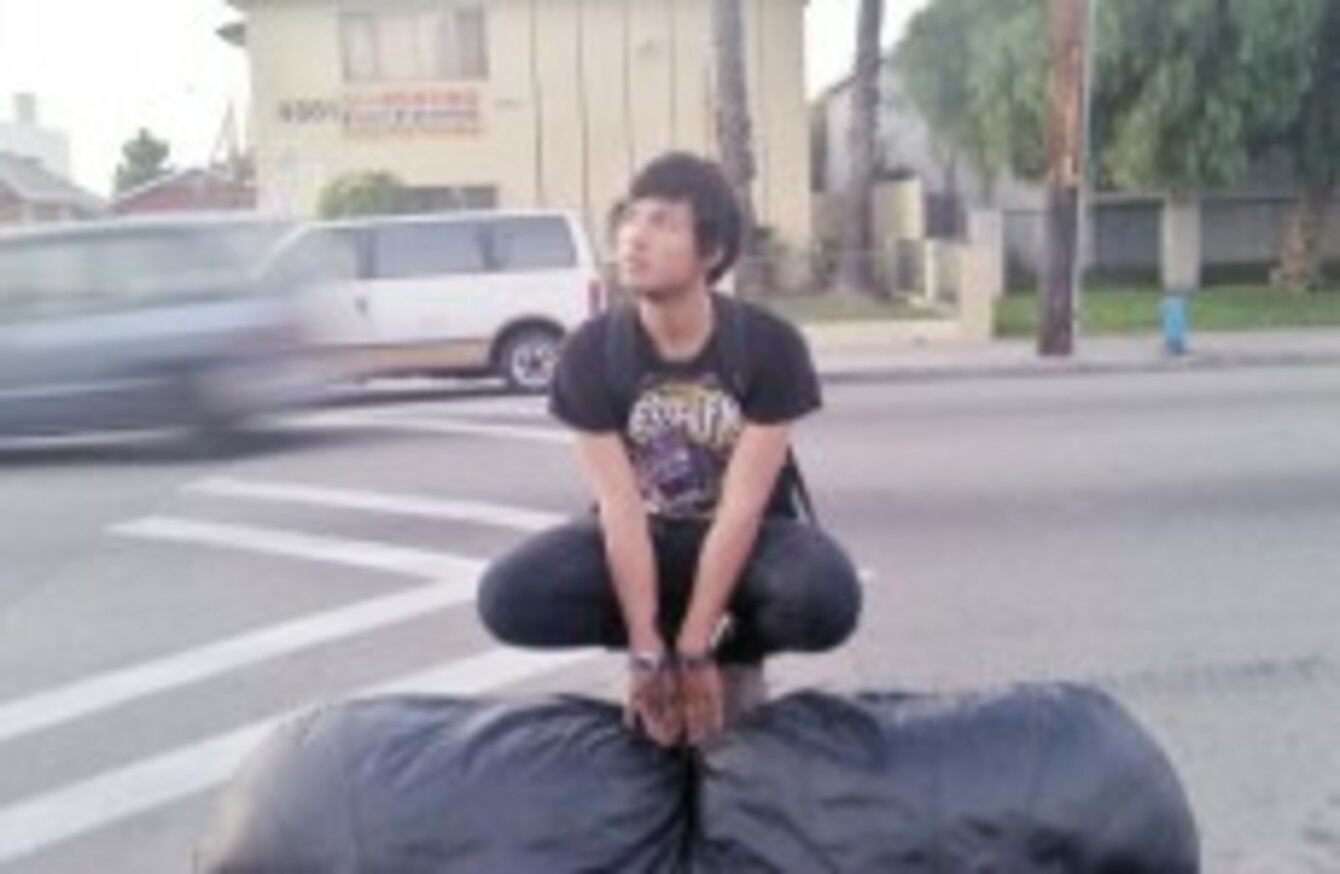 A FEW WEEKS AGO we told you about the growing – and bizarre – phenomenon of 'planking', the online-turned-offline meme that led to the death of one Australian trying to take part in it.
Now, however, there's a newer phenomenon ready to overtake planking as the offline meme du jour – and it's called 'owling'.
As the name suggests, owling is the practice of standing (or, more accurately, crouching) on a narrow perch with ones knees raised high and with arms held vertically.
The idea is that the pose ultimately makes its practitioner look like they're impersonating an owl – particularly when their eyes are raised to the air.
It's thought that the fledgling (sorry) meme may have gained steam thanks to a photograph from last year's G20 protests, when protestor Kirk Warrington was photographed balancing on the top of a statue in Toronto.
This may not be particularly accurate, though, given that Warrington isn't posing as an owl – but rather appearing as if he is meditating.
Whatever its origin, the meme gained popularity on social news website Reddit last week and has taken off (sorry) since, as the following gallery taken from the 'official' Owling Facebook page can testify:
Owling (9)

Owling (8)

Owling (7)

Owling (6)

Owling (5)

Owling (4)

Owling (3)

Owling (2)

Owling (1)
Since we first mentioned owling in this morning's 9 at 9, though, one user has been in touch to suggest that even this meme's days might be numbered.
Apparently, the latest 'thing' – which is convenient given the weather – is in fact the 'Leisure Dive', which involves having a lie down and enjoying a nice beverage… in mid-air.
The craze-in-waiting already has a devotee website, which includes the following pictorial guidance:
Remember: you (probably) heard it here first.