NESTLED ON THE front page of Reddit overnight was a simple image known to everyone in Ireland as a bog standard weekend fry.
Its title was 'A Full Irish Breakfast' and it had been upvoted all the way to front page internet fame status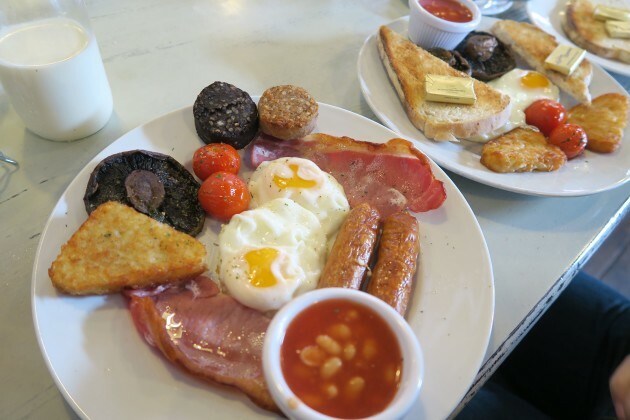 Imgur Imgur
The (presumably Irish) commenters of the /r/food subreddit were merciless in their assessment of this particular breakfast, though. Basically, it wasn't worthy of the name:
Tourist fry.
And some got angry that this represented our cherished breakfast on the world stage:
F**king frozen factory hash browns and baked beans in a little pot? Was this served at a supermarket cafe or a motorway services?
This was clearly a matter of pride:
No potato bread, no soda and a hash brown??? That's not an Irish breakfast.
People started analysing the fry up close, and the criticism got worse
Imgur Imgur
The full Irish detectives were trying to place its origins:
If I'm not mistaken it's the breakfast they serve at Dublin Airport, and if it isn't, it looks a lot like it.
And obsessing with the small portion of beans:
Pathetic amount of beans.
That's like… 7 beans. I will need at least 13,000.
That's the smallest portion of baked beans I've ever seen. They are taking the piss giving you that.
The whole thing was a catastrophe – proving once again the passions that run high over serious breakfast matters:
That's a depressing full Irish right there.
Indeed.
The lesson here is that no full Irish is good enough to represent us on the world stage – there's always going to be something wrong with it.
DailyEdge is on Snapchat! Tap the button below to add!