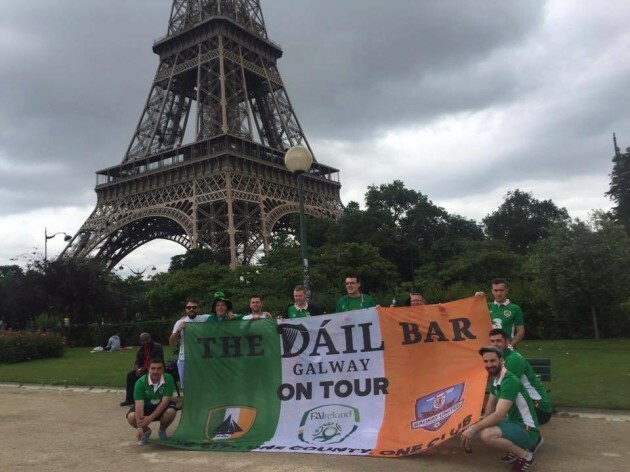 Dail Bar Facebook Dail Bar Facebook
THE DÁIL BAR in Galway has been well represented over at the Euros – with their signature flag being spotted at all the Ireland games.
Barman for the pub John O'Connor was over in Bordeaux for the Ireland vs Belgium game last weekend. Unfortunately when he was there he lost his wallet – and it was full of cash.
But yesterday someone walked into the bar in Galway with the wallet, still full of money – just because there was a Dáil Bar business card in it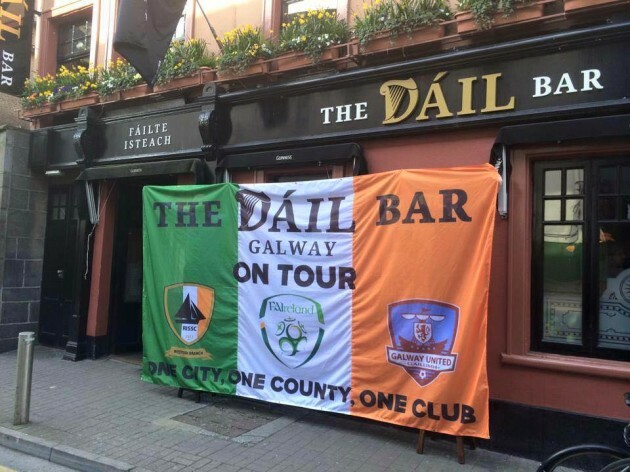 Facebook Facebook
Sound.
They took to Facebook last night with the tale:
One of our best men lost his wallet full of cash at the Euros and a guy walks into the pub today with the wallet that he found on the streets in Bordeaux.
Gives back faith in humanity.
It certainly does.
They're now appealing to find this kind stranger through The Galway Independent:
Unfortunately, when the wallet was dropped into The Dáil Bar no name or number was left to properly thank this person. So The Dáil Bar needs your help! If you are the person who dropped back the wallet or you know who they are, The Dáil Bar want you to get in touch to properly thank you and offer a reward for this good deed!
You can get in touch with them on Facebook here if you have any info on this amazing story.
That man deserves a pint.
hat tip Joe.ie
DailyEdge is on Snapchat! Tap the button below to add!