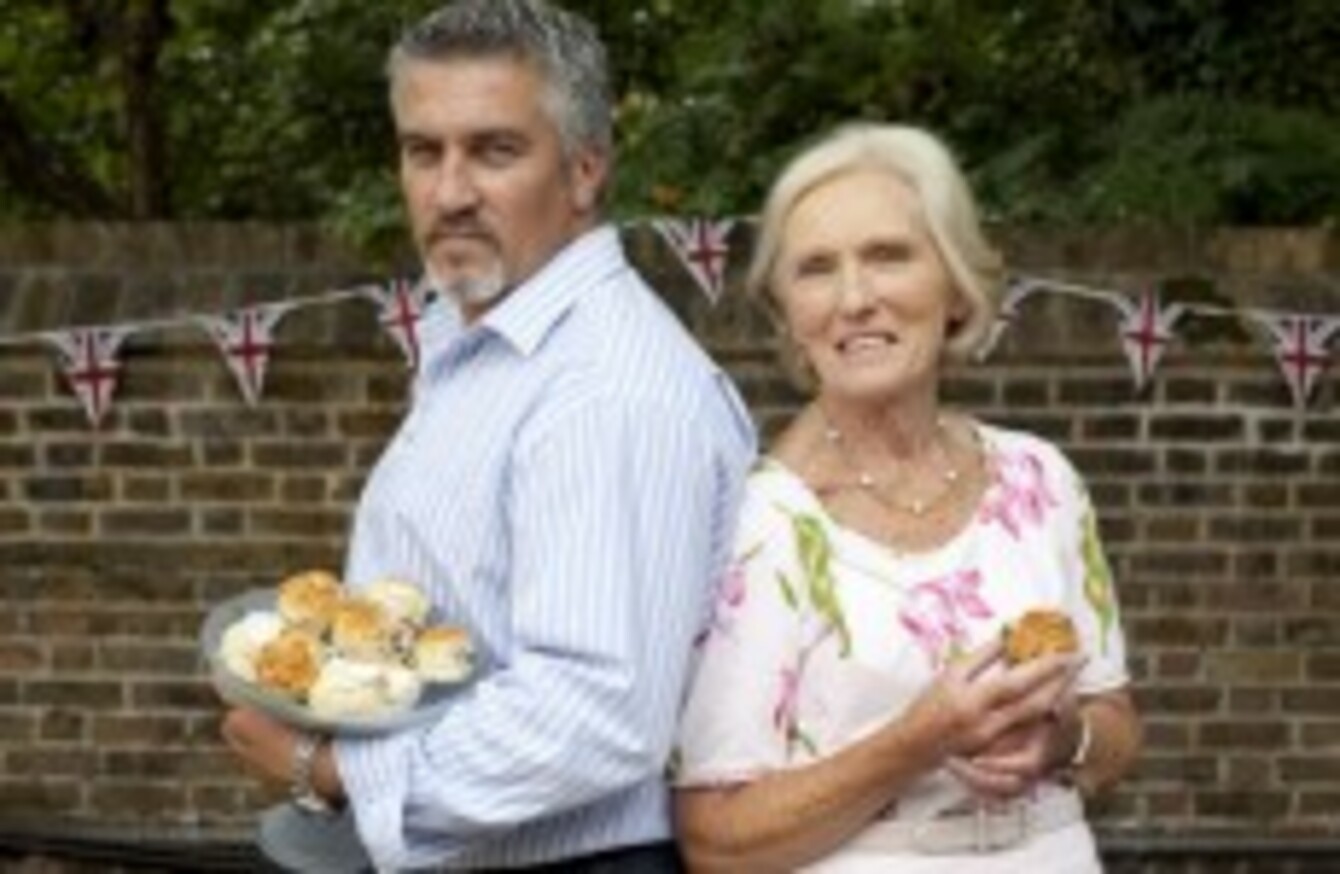 Image: Love Productions/BBC
Image: Love Productions/BBC
THE GREAT BRITISH Bake Off is back on our screens this evening.
One hour of unashamed cake, bread, scone and tart worshipping, with a little bit of custard drama and meringue mayhem thrown in for good measure.
With the show moving from BBC Two to BBC One this year the audience is expected to be bigger than ever. The contestants range in age from the oldest ever (69) to the youngest ever (17), and only one can be crowned champion of the tent.
Here's why the show has captured our imaginations and our hearts…
Mary Berry
Baking legend and GBBO judge Mary Berry is the royal icing that holds the show together.
She's the consummate professional, unflappable, never cruel, always fair and effortlessly stylish.
At almost eighty years old she has published more than 70 cookery books and sold more than five million.
Mel and Sue
This pair have been a double act for more than 20 years and the Bake Off owes a lot to their hilarious and irreverent presenting skills.
The second screen phenomenon
GBBO has become a massive deal on social media, with many people essentially live-tweeting as they watch and the show trending in the UK and Ireland every week.
The Twitter frenzy has already begun in fact, with BBC One and BBC Two engaging in an engaging and highly shareable exchange yesterday evening regarding the programme's move from BBC Two to BBC One.
The show has already been trending in Dublin today:
And fans are also chomping at the bit ahead of tonight's episode:
The show is so popular on social media that the BBC has taken measures to counteract some of the negative impact of that popularity.
Contestants have been asked not to take part in "negative exchanges" online after several incidents last year, particularly involving finalist Ruby Tandoh who, according to The Independent, was accused of flirting to get further in the competition. She wrote an op-ed for The Guardian about the vitriol the show attracted.
The BBC is also wary as a 17-year-old schoolgirl is among this year's contestants.
Paul Hollywood's twinkly eyes
Oh he's a rogue this one.
Mary Berry and Paul Hollywood together
People ship them. No, really.
('Shipping' refers to viewer's hopes that two characters will fall in love)
(OTP= One True Pairing) 
Innuendo
Soggy bottoms, stiff bakes, cream puffs, beautiful wobbles, lovely buns…
Water cooler moments
Despite the fact that it's a baking competition, GBBO is not without its drama. Here are some of the standout memories from recent years.
#Custardgate
In last year's series contestant Howard Middleton became the victim of an alleged custard theft.
We're still reeling.
Pudding emergency
There's always the fear that slippery fingers might spell disaster.
Source: The Great British Bake Off/YouTube
And of course, the squirrel
In series two in 2011, a squirrel which featured in the opening sequence of GBBO gained a huge following after he… er… put himself out there.
Tonight, BBC One, 8pm. Don't miss it.