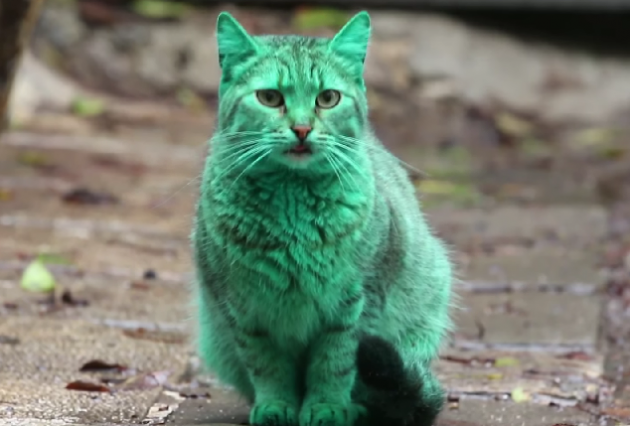 YouTube YouTube
MOVE OVER, GRUMPY CAT. The internet has a new favourite feline, and this one is…green.
Yes, the kitty above lives in the small Bulgarian town of Varna, and has been this fetching shade of green for around a year.
The townspeople originally assumed that the cat had been painted green by a mean old vandal, but have since come to the conclusion that it somehow got its hue from sleeping nightly on synthetic green paint, which is stored in the garage where it lives.
Here it is wandering about with a ginger pal:
Rex Features / YouTube
According to Uproxx, people have been trying to catch and bathe the cat for over a year, but it's too quick for them to nab.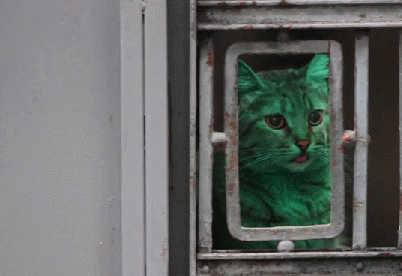 Aw. We like you just the way you are, Green Cat.