GOOD NEWS, DENIZENS of Dublin 7 – there's a brand new eatery in town that you're going to want to try out very soon.
Introducing Gutterball and Thundercut Alley, the new kids on the block.
What is Gutterball, you ask? It's a bowling-themed restaurant that specialises in hoagies.
We dare you to look at this and not salivate.
It's all decked out in bowling paraphernalia…
Nice autographed photo of the late professional bowler Les Schissler here.
"Balls Deep Hoagies"
Not gonna lie — this is making us hungry.
Beer with your hoagie, anyone?
Perfect place for a pre-cinema bite, no?
They're also on Deliveroo if you fancy having a hefty hoagie delivered right to your door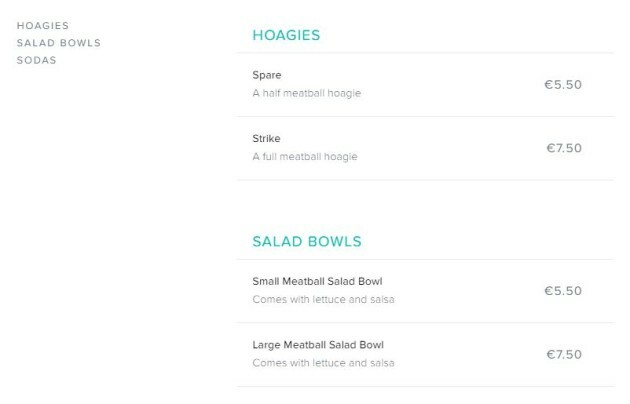 Deliveroo Deliveroo
Thundercut Alley, meanwhile, is a late night restaurant that specialises in flatbreads, cocktails, bites and 1980s bangers
And it's located right in the same building as Gutterball.
Here's what it's like on the inside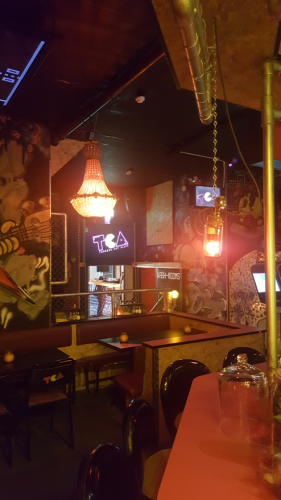 Thundercut Alley Thundercut Alley
Their cocktails are called things like the Debbie Harry and Gunslinger
And the food looks delicious
And so far, it's winning rave reviews
So now. Another thing to add to your to-do list.
DailyEdge is on Snapchat! Tap the button below to add!