REMEMBER LAST WEEK, when "KY12 News" reported that Leonardo DiCaprio fancies half the county of Limerick?
Well, that was a completely fake story, put out by one of those websites that caters viral content to specific geographic locations.
And now a similar website is saying that a Harry Potter spin-off is filming in Waterford and they need extras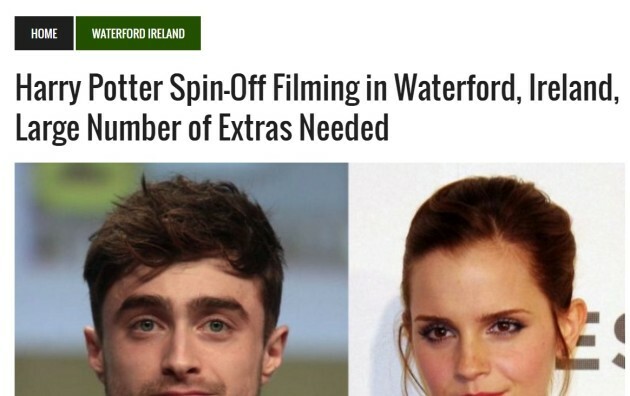 Channel16News Channel16News
Citing, eh, "multiple news reports", the article says:
a new Harry Potter spin-off film called "Quidditch" is set to begin filming primarily in and around Waterford, Ireland starting this spring.
The website is called Channel16News, and much like the KY12 counterpart, publishes completely made up stuff targeted to small towns/cities around the world.
Here's the same article about the Harry Potter sequel – only this time it's set in Waco, Texas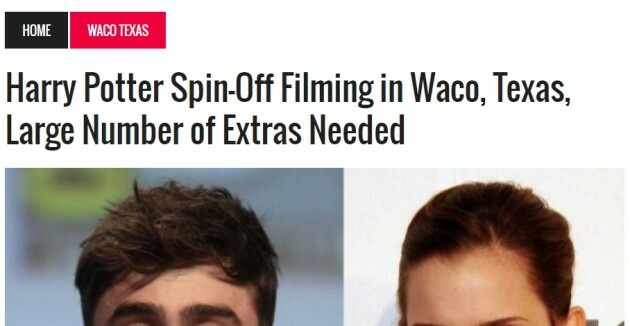 LandryPost LandryPost
And here, Saskatoon, Canada as well
KY12 News KY12 News
Usually this wouldn't be particularly noteworthy, but loads of Irish people are believing the story to be true on Facebook today – thinking they might have a shot at being an extra in the film:
So much so that JK Rowling has been asked to intervene
Most of the shares are coming from a page called "Ashwell-Lewis News", which has no publicly-available content.
So, needless to say, there is no Harry Potter spin-off called Quidditch and it's definitely not filming in Waterford.
Pack away the wizard costumes for now.
DailyEdge is on Snapchat! Tap the button below to add!