POKÉMON GO HAS officially taken over the world in the past few weeks, getting millions of people out of the house and catching Pokémon.
This man from Wicklow was photographed playing the game by Humans of Ireland last week, and explained how it has affected his life.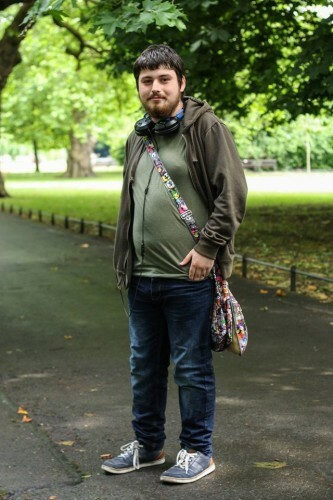 Facebook / Humans of Ireland Facebook / Humans of Ireland / Humans of Ireland
He told photographer Lee:
I've lost half a stone in the last week playing Pokémon Go. I live in Wicklow but have been travelling into Dublin every day to play as there is so much more game activity here than there is at home.
I've been a big fan of Pokémon for years and usually I'd be sitting at home playing Pokémon games on old consoles. But over the last week I've met so many people out playing Pokémon from all walks of life.
"Sure, yesterday I met a Trinity College professor out playing it and we hung around for a couple of hours," he continued.
The man's story has touched some 2,000 Facebook users – some have commented about their own experiences with the game, while others are encouraging him to keep going:


It may be 'just a game', but it's changing people's lives. Yay for Pokémon Go!
See more from Humans of Ireland here.
DailyEdge is on Snapchat! Tap the button below to add!