JAMIE DORNAN IS usually a delightful guest on The Graham Norton Show, and last night he was in particularly fine form.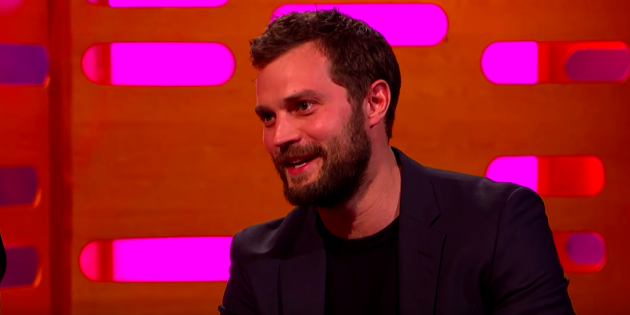 YouTube YouTube
He's always good for a goofy story, but the one he told Graham and fellow guests Liam Neeson and Helen Mirren was, as he said himself, "one of the worst stories in my locker".
Big debate over if I should tell it but… f**k it.
Jamie started by saying that he was a bit of a late bloomer, and at 15 years old wasn't as big or as hairy as other boys his age.
This lead to him having to wear a fake glued-on beard for a play he was doing, which in turn gave him an idea about how to look more grown-up, erm… down there.
We'll let him tell it:
The Graham Norton Show / YouTube
I'm going to this party after and I might meet a girl and maybe she drops the hand… So I went into the dressing room and cut off all this very curly, jet black hair. I put it in a wee pile and got my UHU glue and just… stuck it round there.
I think I kissed this girl and I was urging her – without forcing her! – to go down… That didn't happen. Anyway thank god it didn't because I got home and it was a car crash down there.
HOWLING. (Can we commend his use of the phrase 'drops the hand'? Much respect for bringing that to UK telly.)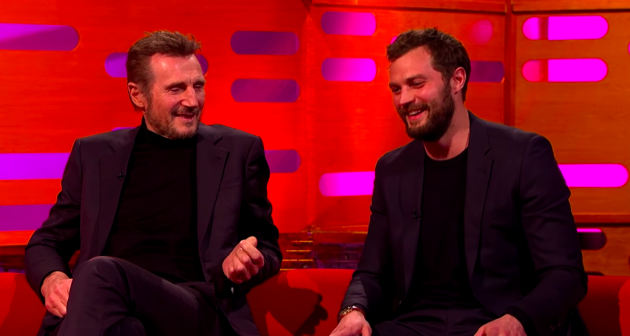 YouTube YouTube
Everyone watching at home reacted with a mixture of laughter, horror, and extreme awe at the balls you must have to tell that story:
Rachel Elizabeth / Twitter Rachel Elizabeth / Twitter / Twitter
There was another priceless moment when Liam Neeson revealed he couldn't watch the Fifty Shades movies because he knew Jamie's co-star Dakota Johnson when she was a kid:
Can he just be on every week? As your granny would say, he's a tonic.
DailyEdge is on Instagram!