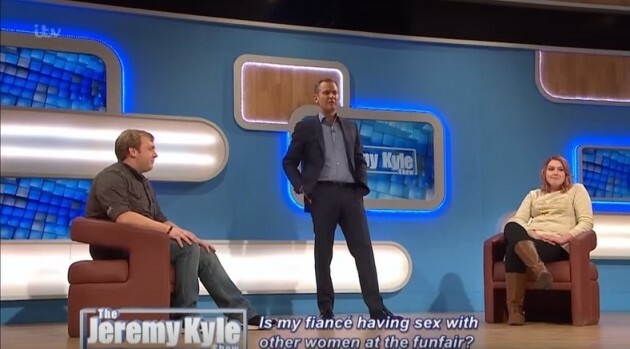 YouTube YouTube
THERE WAS ROMANCE in the studio air of The Jeremy Kyle Show today – more so than usual – as an engagement was on the cards.
First though, the boyfriend had to pass a lie detector test that he hadn't cheated. And he dropped a bomb on the audience before Jeremy opened the envelope:
"Before them results are opened, I want to say… I have a ring in my pocket and if I pass this test I'm going to propose to you on this stage."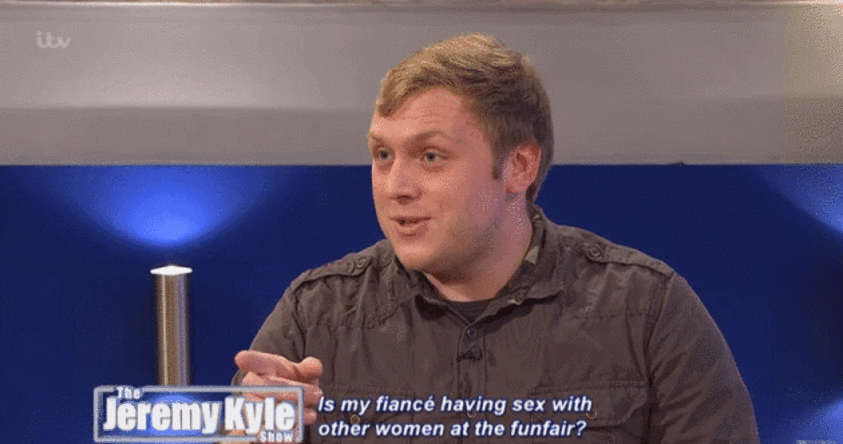 YouTube YouTube
So far, so good. The crowd were loving it.
And he passed with flying colours – but she ran backstage immediately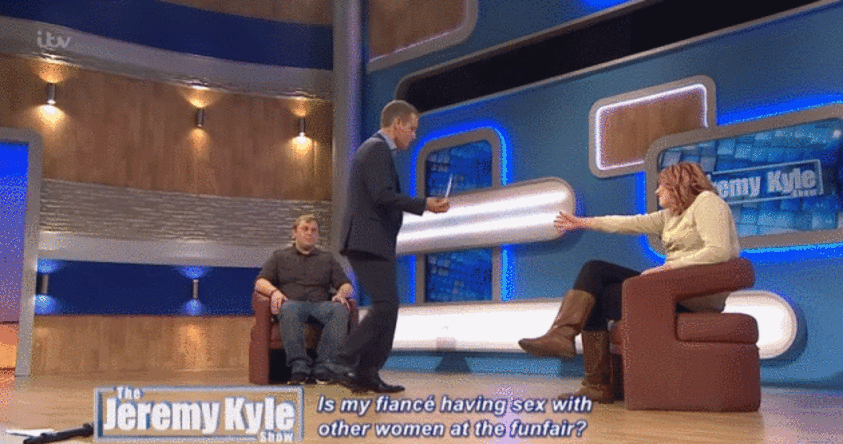 YouTube YouTube
He followed her and went down on one knee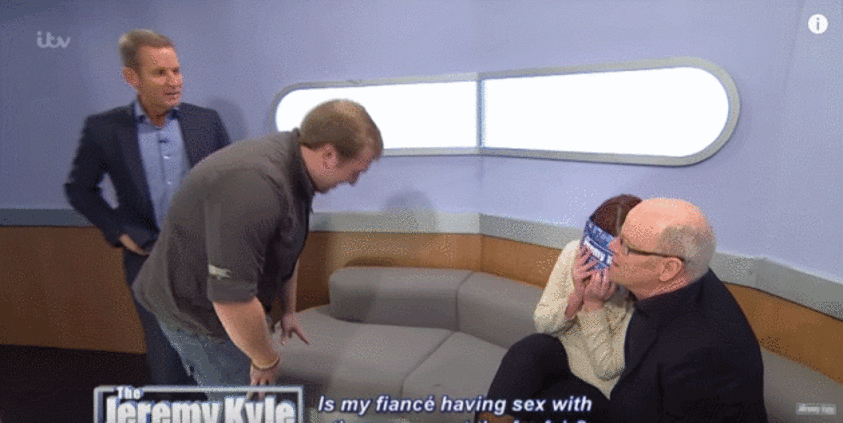 YouTube YouTube
Depsite covering her face, she did say YES.
But she wasn't loving the fact that it was happening on telly:
"Just hurry up and get it over with"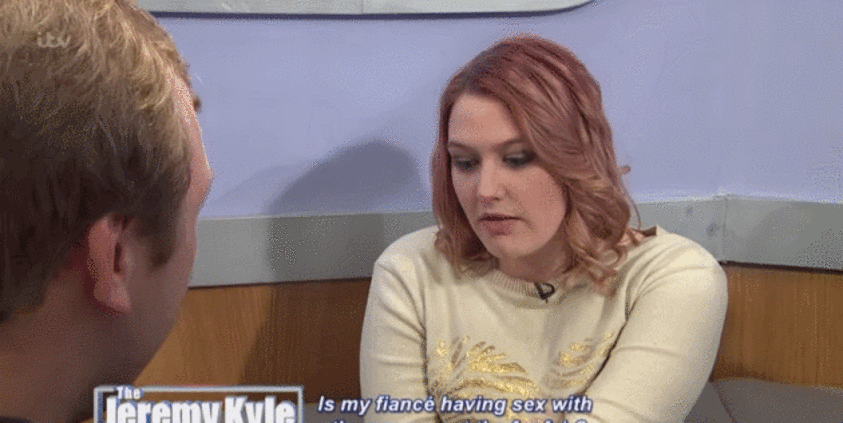 YouTube YouTube
So, the good news is that they are now engaged. The bad news, though, is that she didn't want it to happen on The Jeremy Kyle Show
The Jeremy Kyle Show / YouTube
Which the watching public agreed with
Each to their own
A very Jeremy Kyle happy ending.
DailyEdge is on Snapchat! Tap the button below to add!