EVERY WEEKDAY MORNING, DailyEdge.ie rounds up the best of the day's celebrity dirt from the top to the very bottom.
Armando Gallo Armando Gallo
 As you know by now, Pete Davidson and Kate Beckinsale are having a great time together. 

The pair of them were spotted engaging in some OTT PDA at a sports event earlier this week, which made those sitting nearby very uncomfortable looking. Although the pair of them seem very happy, Kate's ex-boyfriend Matt Rife has chimed in with a 'warning' to Pete Davidson. 
TMZ asked Matt if he had any advice for Pete, entering a relationship with Kate, who Matt had dated for a year. Matt, who describes his relationship with Kate as complicated, said:
Advice for Pete? Man to man? Run. Enjoy it while you can. 
It probably  says more about Matt that he'd run his mouth to TMZ, of all news sources, about his relationship than it does of Kate, tbh. Rife added, "I hope they're both happy. I don't really have any solid advice, just be careful." 
(Metro)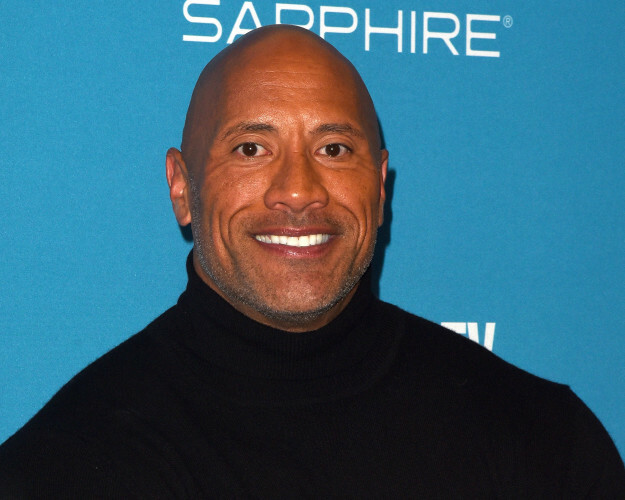 SIPA USA / PA Images SIPA USA / PA Images / PA Images
Dwayne Johnson shared a very cute interaction he had with his father on Instagram.
Considering the fact that Dwayne 'The Rock' Johnson is worth about $220 million at this stage, you'd imagine that he would have sorted his family out with gaffs, cars, clothes, jewels and whatever else by now, but for whatever reason, that's not the case. In an Instagram video, he used the caption to explain that he had a tough relationship with his father as a kid, because "he used to beat [Dwayne's] ass in the gyms and on wrestling mats".
I hated it then as a little boy, but I'm grateful for it today as a man. It's shaped my DNA and helped inform how I raise my own babies (minus the ass kickings) but always instilling the value of hard work and discipline. For that, I'm grateful and this one felt good. 
In the video, Johnson then went on to explain that he's finally taking his father on a shopping spree, offering him any house anywhere in the entire world. His father chose Florida, and for the first time in Dwayne's life, he heard his father become emotional and express his appreciation and love towards his son, for giving him something that nobody else in the world could offer. 
How wholesome. (Instagram)
Twenty One Pilots are in trouble with unionist politicians over their gig in Belfast's SSE Arena.
Just last weekend, KNEECAP were getting in trouble for chanting "Brits Out" in Belfast's Empire venue, but now it looks like Twenty One Pilots have taken the heat off of them. The American music duo wore balaclavas as part of their Bandito tour, causing upset to Tradional Unionist Voice leader Jim Allister, who said it was highly inappropriate. 
Balaclavas are the stock-in-trade images of terrorism in this part of the world, so to don them at this sort of event inevitably has the consequence of santising or glamourising that with which they are associated in this part of the world, namely terrorism. 
Fans who were at the gig weren't that bothered. One told the Belfast Telegraph that they didn't "think of terrorism" when they saw "the flaming car or balaclava." 
I thought it was amazing. I could see how some people would be upset, but I don't think it was in a malicious way. 
Another fan who was at the gig explained that the band wear balaclavas as "a symbol of how they battle their inner demons. The band want people to feel comfortable so that they feel empowered to drop their own mask. They helped so many young people and even my own children." Another fan, referencing Allister's comment, wrote "Given the age profile of those attending, it's maybe time our older politicians stopped harking back to the past. It wasn't specifically aimed at NI. Time to move on." (NME)
And the rest of the day's dirt… 
DailyEdge is on Instagram!