EVERY WEEKDAY MORNING, DailyEdge.ie rounds up the best of the day's celebrity dirt – from the top to the very bottom.
Handbags on Twitter! Kelly Osbourne and uber troll Katie Hopkins have come to blows on Twitter after Hopkins issued this unprompted opinion:

Kelly isn't one to take that lying down, and has released a barrage of comebacks at Hopkins (famous for being on The Apprentice and being a controversy stirrer):


Katie responded with:
No one ever mistook you for a lady sweetie pie.
But Kelly's final word was pretty definitive:
Yep, that's Katie Hopkins having it off with a married man in a field.
Is Kendall Jenner going out with Harry Styles? IS SHE?
We won't sleep until we know. But for now, she's keeping us guessing.
She appeared on Chelsea Handler's show along with her sister Kylie where both were staying tight-lipped about their love lives. (Daily Mail)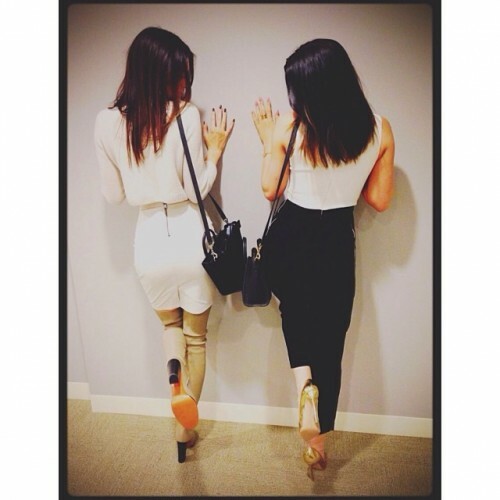 kendalljenner Kendall (L) and Kylie on the set of Chelsea Lately. kendalljenner
Kendall has been seen out and about with the boybander several times, but refused to confirm any kind of relationship status.
pittyloveee
Someone give the One Direction fans some muscle relaxant, will you? There is bound to be much wringing of hands and gnashing of teeth if it turns out to be true.
Best bit of the Chelsea Lately interview though was the inquisition about the Jenner girls' Dad Bruce's ponytail. Someone needs to address it.
Speaking of One Direction, Mullingar Massive ringleader Niall Horan has gone berserk with the selfies.
Well, maybe berserk is a bit hyperbolic, but he has posted two close ups of himself to Instagram which have garnered 916,000 and 795,000 likes respectively.
niallhoran niallhoran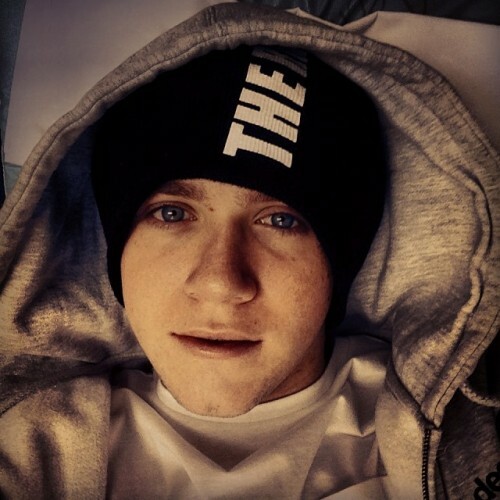 niallhoran niallhoran
Horan said:
Thank god for filters huh! Be in an awful state without them hahaha.
Come off it Nialler you vainer! You're not fooling anyone!
And the rest of the day's celebrity dirt…
King Joffrey (aka Jack Gleeson) hates being a celeb (DailyEdge.ie)
Justin Bieber is worried about the bould stuff police might find on his phone (TMZ)
Rita Ora has unfollowed Calvin Harris on Instagram. Is this the end? (Entertainmentwise)
What the actual f**k is going on inside the Celeb Big Brother house? Nipple sucking! (3am/Mirror)
Chris Hemsworth and his missus are expecting twins (People)