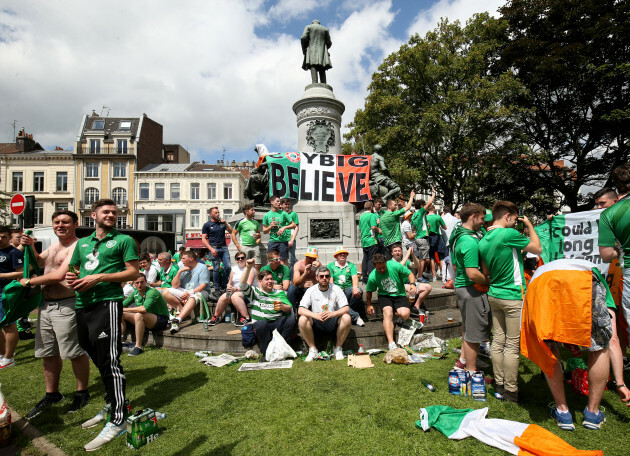 Chris Radburn Chris Radburn
WITH SO MANY Irish fans in France for Euro 2016, the Irish consulate has had its hands full.
Between aiding people with lost passports and belongings and ensuring everyone stays safe, the embassy in Paris has been operating an 'all hands on deck' policy, working from its base in the capital and setting up temporary consulates in cities where Ireland has played.
The temporary consulate in Lille, operating from a Holiday Inn, has gone above and beyond over the past few days, with the added touch of offering Tayto (and later Strepsils) to anyone needing their help.
A Foreign Affairs spokesperson told DailyEdge.ie that
Of course providing Tayto and Strepsils is not the purpose of the temporary consulate, but for those citizens who have encountered difficulties, it's just a small gesture to take their minds of their situation, provide a little comfort from home and let them know that we are here to help.
Other tasks have included issuing emergency travel documents, assisting those who have been injured or victims of crime, and providing assistance to families and friends.
A temporary consulate will also be established in Lyon ahead of Sunday's second round clash with France.
DailyEdge is on Snapchat! Tap the button below to add!