LAST NIGHT THE country nigh on ground to a halt as the first episode of the new series of Love/Hate aired on RTÉ.
Picking up where season 3 left off (with Dazzler getting shot and Nidge on the wrong side of the IRA), viewers were warned of scenes of sex and violence from the get go, and we didn't have long to wait…
1. The poor cat
The first casualty of last night's episode was a fallen brother, a brave soldier, a beloved pet.
Gunned down by a teenager "minding" some weapons, the Love/Hate cat already has a Twitter account. He must have only used up one life.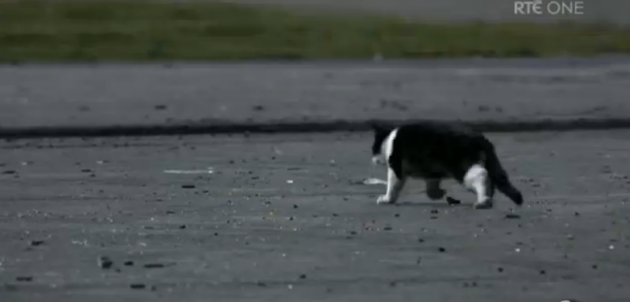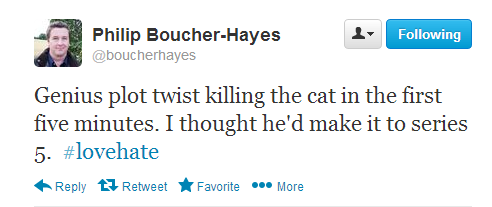 2. Profile pic
The same teenager urged his friend to take pictures of him with the guns, no doubt to lash right up on Facebook.
They grow up so fast.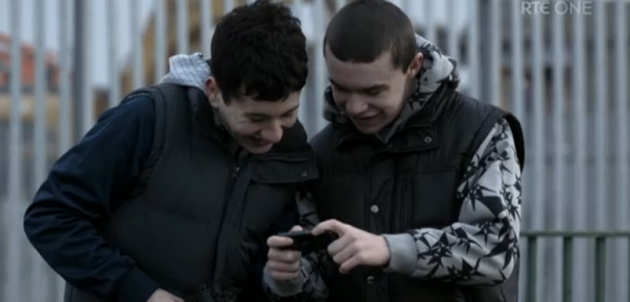 3. There's Nidge, watching porn
The cat-killing teenager said he had to "clip" someone.
We wonder who that could be?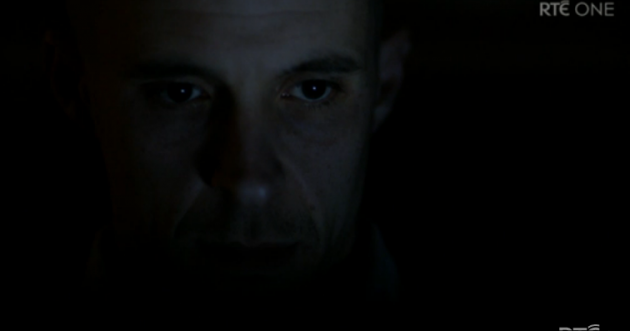 4. Dazzler's definitely dead
After Robert Sheehan was spotted shooting some scenes for season 4, speculation was rife that maybe he didn't die after being shot in the head after all.
Fans were hoping that his devastating good looks and ever-present (and let's face it, stinking) blue hoodie would play a part in the new episodes.
Well, this is awkward…
And if that wasn't proof enough…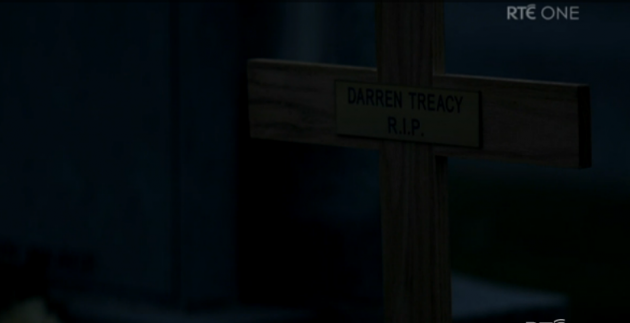 5. Friends in high places
Nidge has a feeling he's being watched by the Gardaí (he is), but he's also doing some sleeping with the enemy himself (aka Martin the Garda).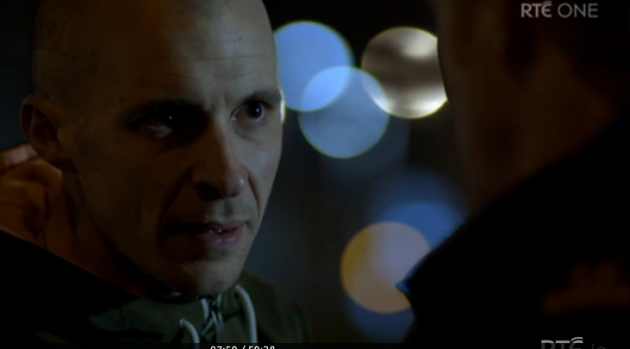 See yiz in Coppers lads, yeah?
6. Coola Boola
We get our first glimpse of Fran the Man as the gang gathers to plan a tiger kidnapping.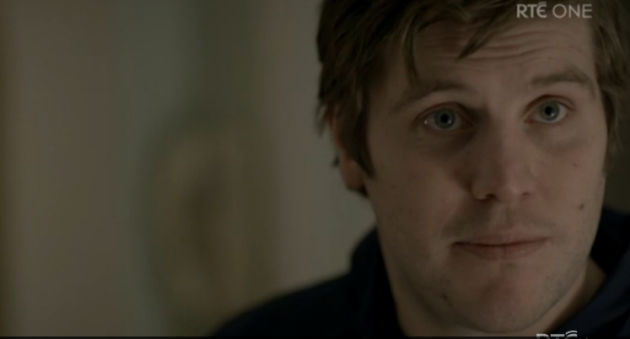 7. Sexist Nidge
Get with it Nidge! Organised crime is an equal opportunities employer.
8. Tommy boy
Obviously Nadine will be too busy with the sandwiches to help with the tiger kidnapping, so Nidge calls on Tommy.
You may remember that Nidge beat seven shades of sh*te out of Tommy in the last season, but what's a bit of brain damage between friends?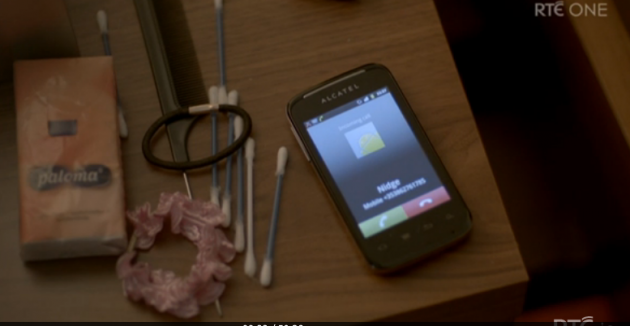 9. You were wearing your blue jumper
Darren may be dead, but the blue hoodie sure as hell isn't.
10. Nidge's surname is Delaney
The coppers are watching his every move, and putting it "in the computer".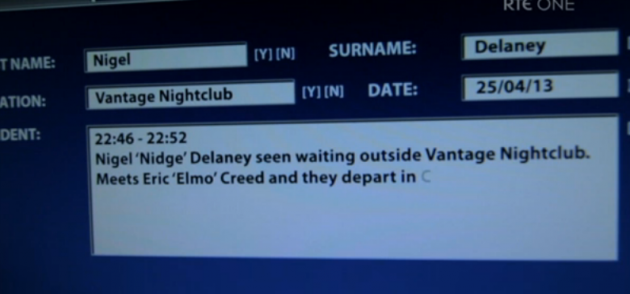 11.  Nidge the gentleman
Visiting the ladies in the brothel, Nidge is less than complimentary…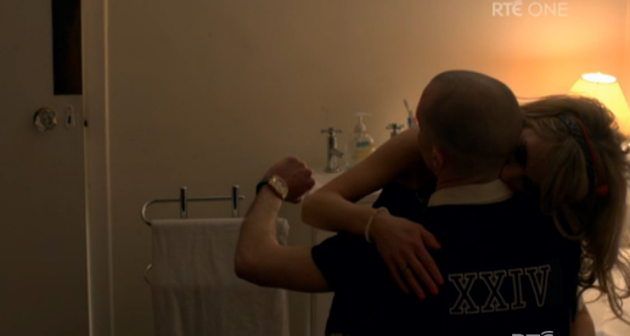 SHOPPING BREAK!
Where can we can that FABULOUS duvet cover?
Any leads? Call us.
12. Arse alert
The blonde lady might not be to Nidge's taste, but when Janet takes over….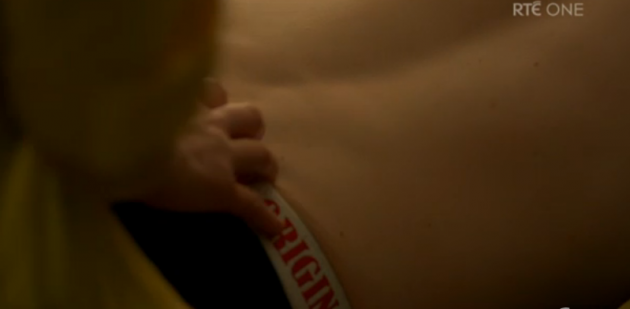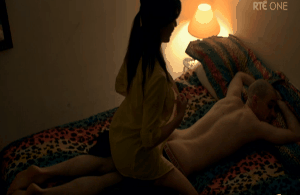 13. Hand shandy
Everyone keeps mentioning how Tommy hasn't been the same since the brain injury, and up to now we've seen some worrying sleeping patterns and bleeding from the ears.
Poor Siobhan has to deal with it all, as well as walking in on him doing a Ray Shah on it…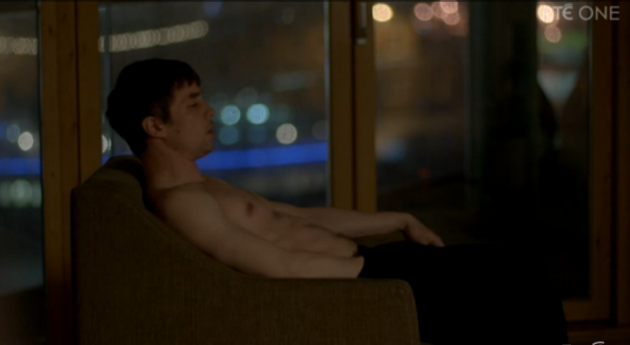 14. Terror town
The tiger kidnapping gets off to a terrifying start, with the gang bursting into the home of a cash-in-transit van worker, taking his wife and two daughters hostage.
Is there really any need for these masks?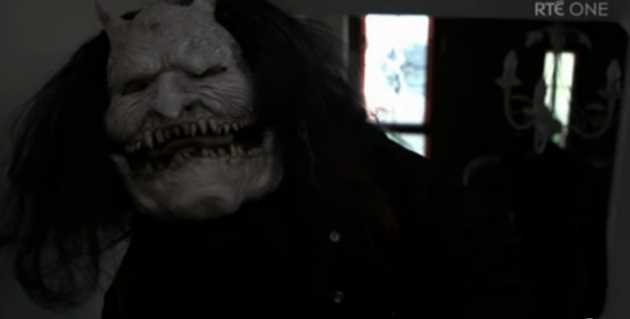 15. Letting the mask slip
Tommy brings the elder of the young hostages to the toilet, but lifts his mask to scratch his face.
She gets her eyeballs all over him, and he doesn't seem to care.
What's happened to our Tom at all, at all?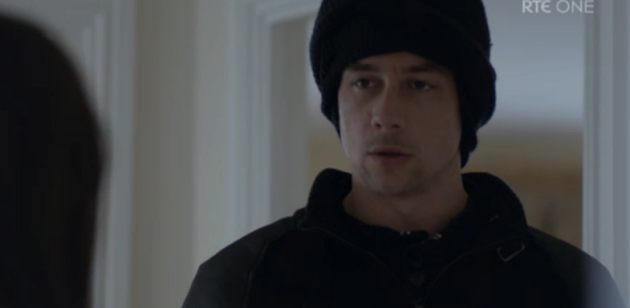 16. Obligatory Celtic Tiger/NAMA/ghost estate shot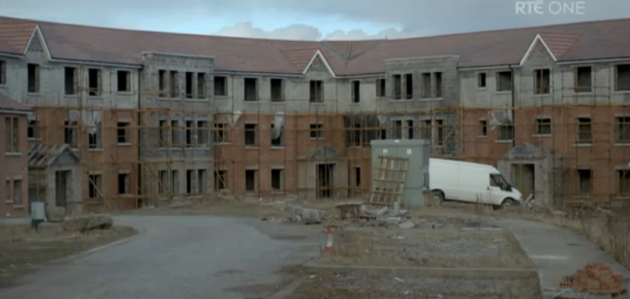 17. Tommy slips up again
Tommy lets his guard down again when then young one goes to the toilet in the ghost estate, and she gets away.
Fran goes after her like a wild animal, still wearing the terrifying mask.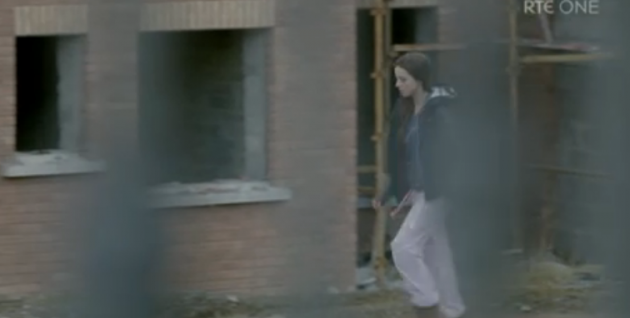 18. Robbery in progress
When it seems like the cash-in-transit driver might crumble and tell the authorities what's going on, Nidge and Elmo take things into their own hands, making off with a heap of cash.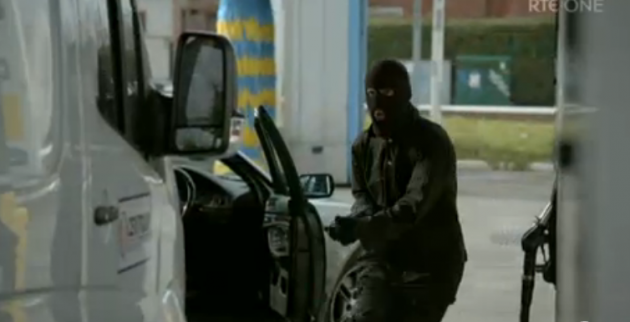 19. Fran v Tommy
Fran drops the mother of all burns on Tommy as the gang meet for a post mortem at the brothel.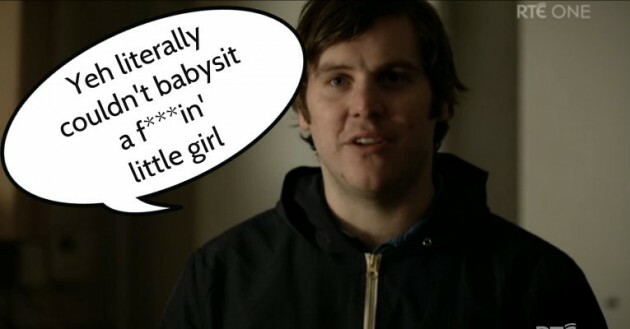 20. Pukey Andrew
Meanwhile in the brothel, one of the clients is causing problems.
Allow us to introduce Andrew. He's a dentist (thanks to Séamus for the clarification) and is having trouble paying his brothel bills.
Nidge seizes on this opportunity to use Andrew to smuggle a massive amount of drugs into the country.
We'll be seeing more of him so.
Oh, and he puked on one of Nidge's girls.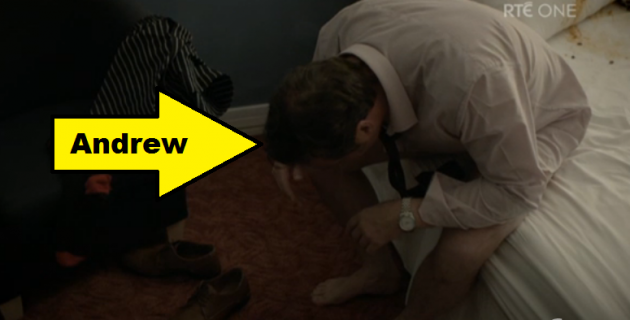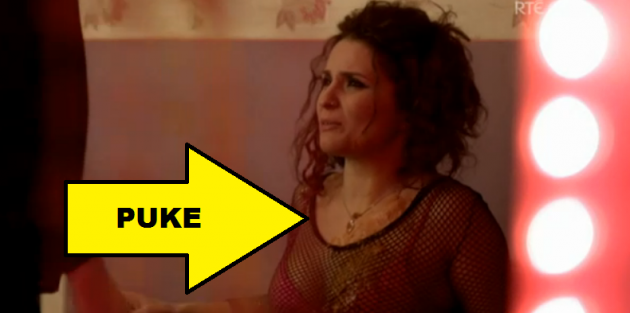 21. NOT AGAIN TOMMY!
Tommy shows up at the house of the kidnapped family, to "see if they're ok".
Naturally they freak out, and he gets arrested.
22. The name's Moynihan, Detective Inspector Mick Moynihan
Enter Nidge's new arch nemesis. Detective Moynihan is leading a gang of undercover gardaí, determined to bring Nidge's criminal carry-on to an end.
Does he have the perfect pawn in Tommy?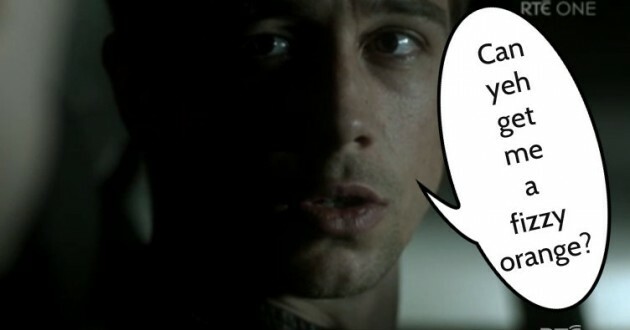 23. Asking the important questions
Or maybe we need to think outside the box?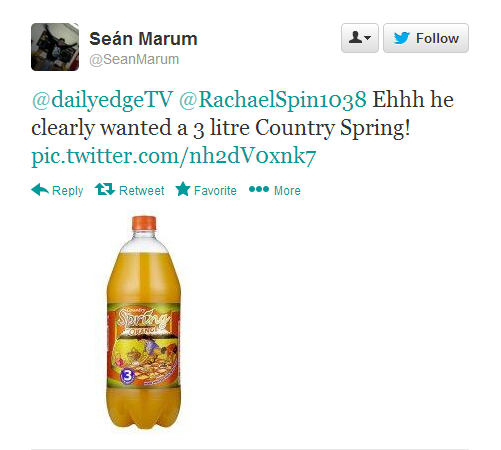 Maybe the fizzy orange will be the source of all of Tommy's powers?
Only time will tell…
All images via RTÉ Player