SOME MAY NEVER live, but the crazy never die.
So said Hunter S. Thompson – and he'd know, right? Well, if you feel like immortality is for you, then you'd better up your crazy quotient. DailyEdge.ie live to serve and are here to help. We've collected all the best nuggets of bonkers news from around the world and filtered it down for purity.
You're welcome.
A drunk man in England has landed himself in court after mistaking a female police officer for a stripper kissogram. Paul Harbord, 27, danced in front of the law enforcement officer and whipped her with a bar towel. She immediately arrested him, of course. But did this give the game away to dear old Paul? It did not. Reportedly he refused to believe her until they actually arrived at the station. Oh, Paul. What are ya? You're a feckin' eejit. (Telegraph)
A man in Shaanxi, China changed his ticket booking 300 times in order to keep enjoying free meals and drinks at a VIP airport lounge. The man bought one first-class ticket, then literally dined out on it every day for almost a year. He then cancelled his ticket for a refund just before it was about to expire. Staff were not impressed, but technically could do nothing about it. An actual meal ticket. Amazing. (News.com.au)
The Meta Picture The Meta Picture
A schoolgirl was rushed to hospital after slugging back some orange juice only and choking – on a live bullet. Suncica Jovic was drinking from a carton and swallowed the ammunition. Teachers noticed her distress, and she was rushed to hospital but was released the same day. They do say to shake the carton before drinking, but I never released it was because OJ contained weaponry. The more you know. (Mirror)
According to reports, a woman in Nigeria has "thrown out her pet cat" for having "homosexual tendencies". The middle-aged woman claimed that Bull (a seven-year-old lil moggie) engaged in "unnatural sexual behaviour" and made advances on other male cats in the house. You know what lady? Bull is better off without you. (Metro)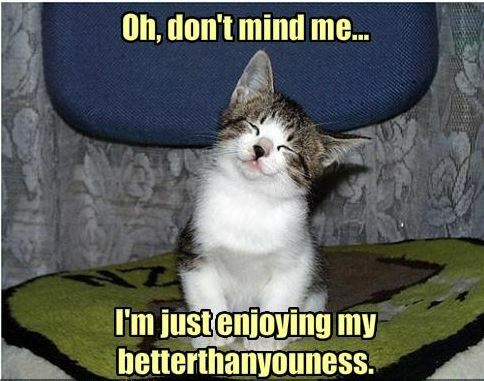 Cheezburg Cheezburg
The Italian police are using social media to help them tackle the crisis problem of illegal parking in Rome. Italians park their scooters and cars wherever their wee romantic hearts desire, and it's becoming a serious issue. Citizens who spot this can now tweet @PLRomaCapitale to rat out the offenders and the police take action. They're no @GardaTraffic though we bet! Ah go on the lads. (Reuters)
Scientists at the Dallas Zoo have blended peanut butter with seawater and added it to the tanks of moon jellies. And why? Well, for kicks basically. They've created the world's first ever peanut butter jellyfish – an "unholy amalgamation of America's favourite lunchtime treat and live cnidarians." Don't worry about cruelty – the jellyfish actually grew 4mm in 8 days while the butter was in their water. But they did take on a brownish hue too. Brown jellyfish. Eugh. (LiveScience)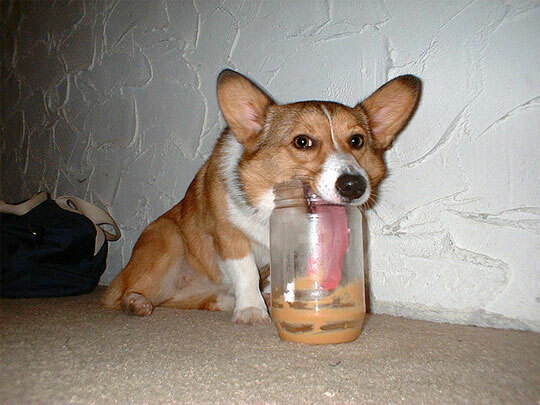 The Meta Picture The Meta Picture
The sixth winner of this month's €3.5million Lotto jackpot turned out to be another six people. The last ticketholder to come forward turned out to be a six-person syndicate from Cork, meaning that each winner now has to split the win to a payout of just €98,000 per person. Okay, okay, they won the lottery so fair play on that – but it's definitely a bit of a stinger, right? (DailyEdge.ie)
Pssst. Spotted any wacky news in your local area? Let us know on fiona@dailyedge.ie or below in the comments if you'd like to see your name in lights. It could be you!