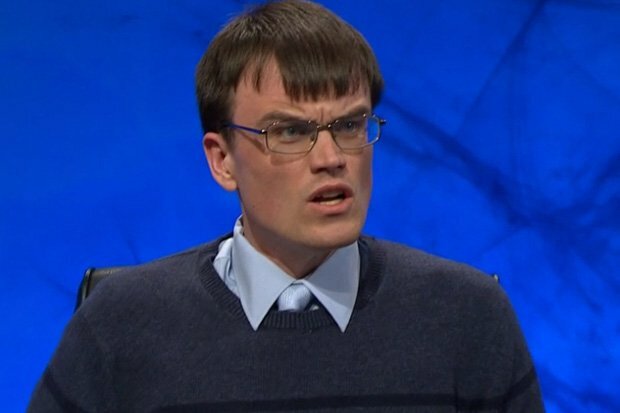 BBC BBC
OVER THE PAST few months, University Challenge fans have found a hero in Eric Monkman, an Economics student at Wolfson College, Cambridge.
He burst onto the scene back in September, charming everyone with his sheer enthusiasm and making 'Monkman' a trending topic on Twitter after the show.
Can't see the video? Click here.
He reappeared last night on the series finale, leading the charge against Oxford's Balliol College – and viewers were certainly sad to have to say goodbye.
He greeted us all for the last time with a cheery "HELLO"
Can't see the video? Click here. 
How we'll miss him saying "My name is Eric Monkman, I'm from Oakville, Canada, and I'm studying Economics."
And people were just DEVO that this was the end
Collages! People made collages!
Never before has "The Magic Flute" been said with such relish
Can't see the video? Click here.
THE MAGIC FLUTE!
He even let go of words completely at one point
Can't see the video? Click here.
The look that says "Don't you DARE buzz in."
Unfortunately though, he completely fumbled an answer on Italian geography
"I'm afraid that is a completely useless answer," replied host Jeremy Paxman. Alright Jeremy, kick a man while he's down.
And despite the best wishes of viewers, Wolfson did not win
No, Balliol won. Though you wouldn't have known that from Twitter.
It didn't matter though, because Monkman got to meet Stephen Hawking anyway. And he was DELIGHTED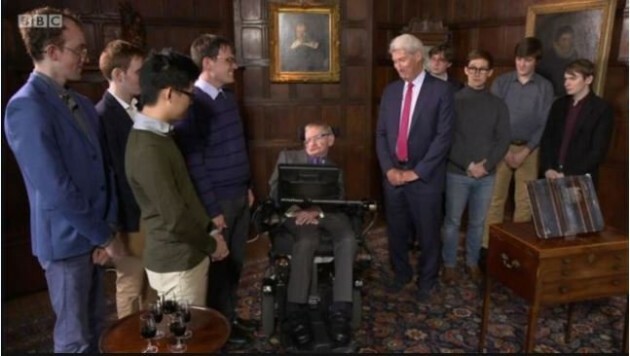 Twitter / @BBC News England Twitter / @BBC News England / @BBC News England
Hawking was tasked with presenting the winners' trophy to Balliol, but in that moment they were all winners. Look at that grin:
In case you were wondering how Monkman himself feels about all this – he has thanked his many fans (they call themselves 'Monkmanians') for their support throughout his time on the series, saying he "never expected" to become the favourite that he is.
In an interview with The Telegraph, he said he's had to explain the fervour to his girlfriend, a law professor living in China.
I certainly don't think of myself as an object of desire. I assume people are being ironic, not serious… I don't really understand it. Maybe it's because I don't play as if I'm on television. [With informal quizzes] you don't have a microphone, so you have to speak up.
Ah god. Don't be a stranger, Monkman! BBC, get him his own show. People have loads of ideas.
DailyEdge is on Snapchat! Tap the button below to add!