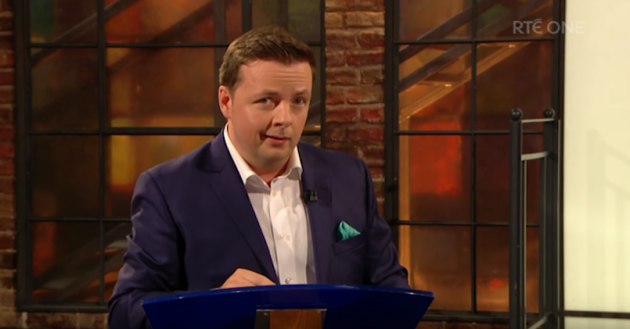 YouTube YouTube
NOTHING COULD MATCH the dizzy heights of the Valentine's special last week, but last night's Late Late Show wasn't completely free of laughs.
Oliver Callan was on to stage a mock leader's debate, nailing impressions of Joan Burton, Gerry Adams, Micheál Martin and Enda Kenny.
He also managed to include an impressively lengthy reference to Room To Improve, which is a win in our eyes:
The Late Late Show / YouTube
IS MISE GERRY OCRAS AN DOMHAIN ADAMS.
Unusually for the comedy on the Late Late, viewers were actually pretty impressed with Callan:
I can be your Bannon bay-beh…