EVERY WEEKDAY MORNING, DailyEdge.ie rounds up the best of the day's celebrity dirt from the top to the very bottom.
Chrissy, Chrissy, Chrissy. When are you going to run away with us. How do we love you? Let us count the ways.
1. There was you sleeping through Casey Affleck's acceptance speech.
2. There was you hugging Lion star Sunny Pawar
seven seconds that demonstrate why everyone loves @chrissyteigen pic.twitter.com/DFfwZHw2FV

— shauna (@goldengateblond) February 27, 2017
3. And your reaction to the tweet about it

4. And finally, this:
Jamie Dornan and Dakota Johnson are best pals and we are very here for it.
They had a little Fifty Shades joke on the Oscars stage last night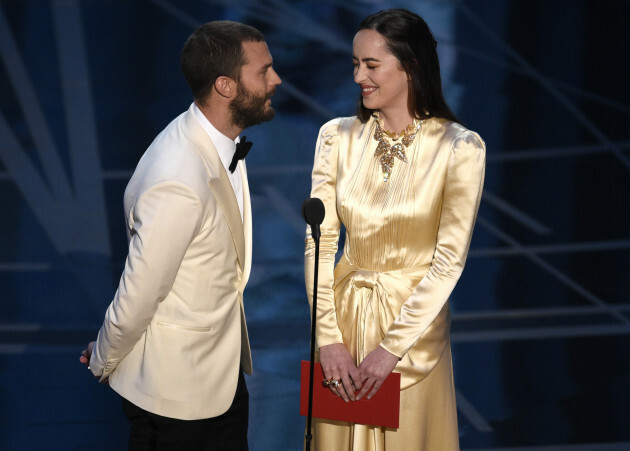 Chris Pizzello Chris Pizzello
And here they are looking slightly less glam in rehearsals
AP / Press Association Images AP / Press Association Images / Press Association Images
They all sat together during the show too (that's Jamie's wife Amelia in the pink and Dakota's friend Emily in the other pink).
Mindy Kaling and BJ Novak continued to make us hope and dream that one day this pair of crazy kids will just settle down already.
And the rest of the Oscars celebrity dirt…