EVERY WEEKDAY MORNING, DailyEdge.ie rounds up the best of the day's celebrity dirt – from the top to the very bottom.
Millionaire heiress Paris Hilton won $50,000 playing blackjack.
Yep, she's still out there, doing her thing.
After reportedly earning $100,000 for a DJ set in Atlantic City on Saturday night, she took to the blackjack table and won an extra $50,000.
She even had the gall to post a picture of some of her winnings:
Instagram / parishilton Instagram / parishilton / parishilton
We really hope she intends to give it all to charity. (TMZ)
Lily Allen continues to burn Katie Hopkins.
Yesterday, Allen publicly tore the mouthy reality show contestant a new one for making comments on her weight.
Later Lily put a little more salt in Katie's wounds by posting a photo of herself looking absolutely FANTASTIC on Instagram.
The caption is what does it though: "Just going to the shop, want anything Katie?"
Instagram / lilyallen Instagram / lilyallen / lilyallen
Go Lily. And Katie, just go.
Porn is getting in the way of Miley Cyrus' love life. Sort of.
In an interview with W Magazine, she said she isn't too impressed with dating after breaking up with Liam Hemsworth last year:
Guys watch too much porn. Those girls don't exist. They're not real girls. And that's like us watching romantic movies. That's girl porn, because like, those guys do not exist.
She's saying this while posing half-naked for the photo spread, but we'll leave her at it. (Us Magazine)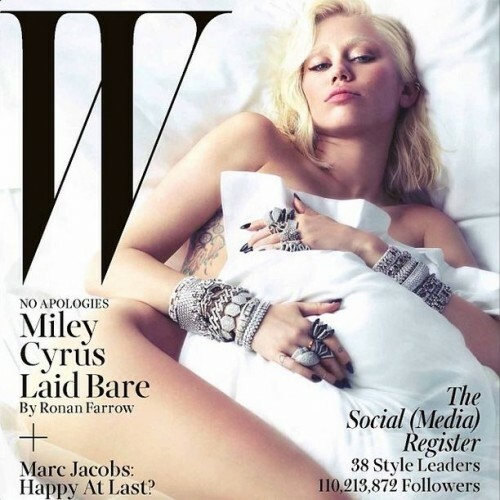 Instagram / mileycyrus Instagram / mileycyrus / mileycyrus
Prince played a few secret gigs in London last night.
The Purple One first performed for "a few dozen people" in singer-songwriter Lianne La Havas' living room, before moving to the Electric Ballroom in Camden, which has a capacity of 1,100. (Telegraph)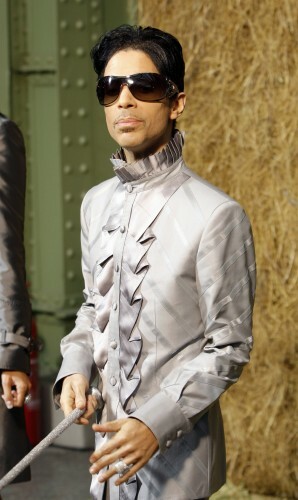 AP / Press Association Images AP / Press Association Images / Press Association Images
Lianne told Gigwise that Prince is a "very respectful" and "tidy" houseguest. Good to know.
And the rest of the day's celebrity news…
Four people have been arrested in connection with the death of Philip Seymour Hoffman. (TheJournal.ie)
Leonard Nimoy has been diagnosed with chronic lung disease, urges fans to quit smoking. (ONTD

)

The editor of Vanity Fair told Gwyneth Paltrow that people would like her if she gained some weight. Meow. (Jezebel

)

A Colombian activist has started a petition to get Shakira and Rihanna's shteamy new video banned in the country. (Latin Times)